Hello Splinterland warriors!
How are you all guys hope you will be blessed and fine here is another post about the Splinterlands game in which i will be sharing the quest rewards of two days and league unlocked achivement.
DIAMOND LEAGUE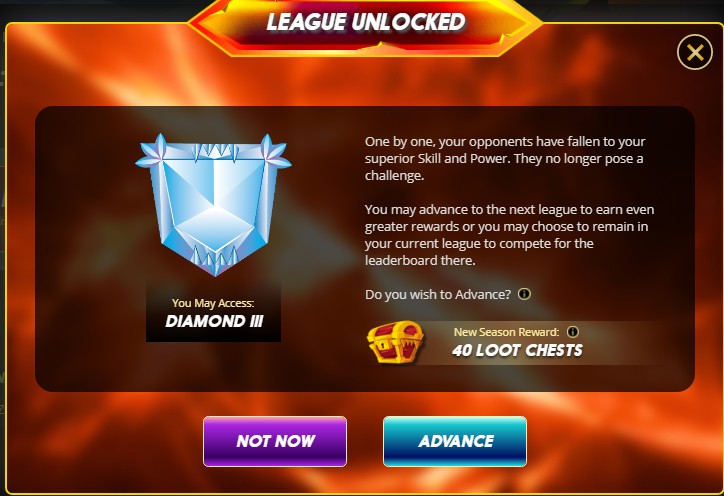 Finally after a lot of batteling today in which some i win and some lose with today batteling but still did not gave up and finally reached the diamond league for this season i was not expecting this but to get reached here in the busy routine of 12 hour shift work and writing post in your free time and also giving time to the splinterlands is really a big headache for me from the last two weeks because i joined this job recently so i can not participate in the weekly battle challenge properly but still i will try my best. By the way with diamond league i will get 40 loot chest still 1 day and few hours remaining i will play more battles to reach the next league if possible.

QUEST REWARDS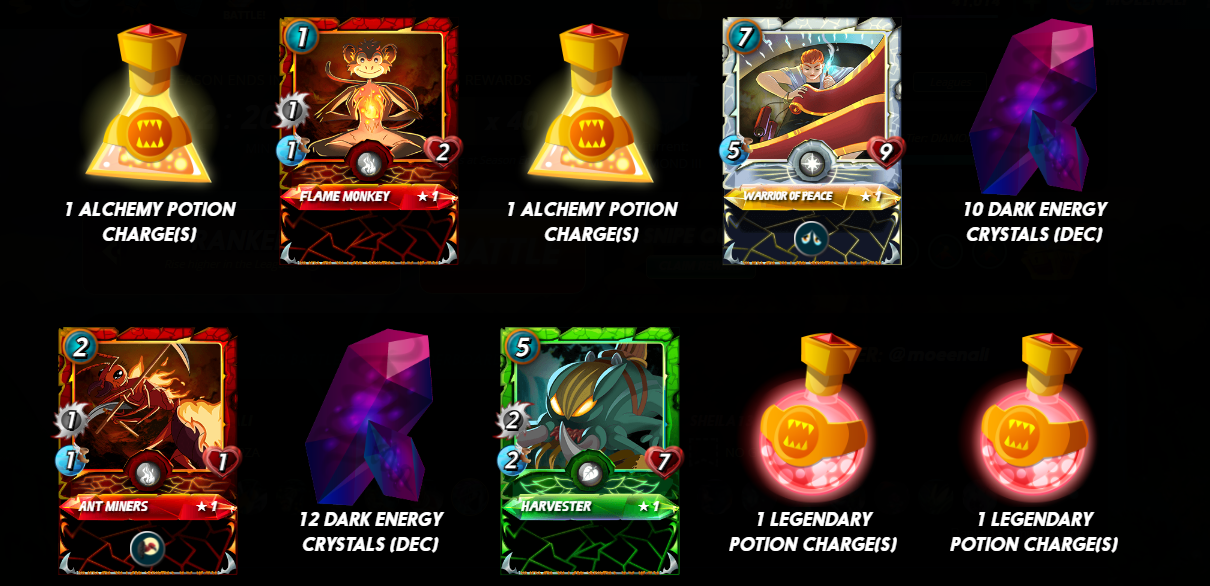 Well, i completed the today's quest early and it was again with the snipe ability in which i used different splinter today and mostly the water splinter to complete the quest but later when i completed the quest i did not claimed the quest rewards and from 2700 rating i started batteling for the next league target and reached here so far then i claimed these rewards in which i get 4 common cards including flame monkey, ant miner, harvestor and warrior of peace along with two chest for less dec and some for potion charges.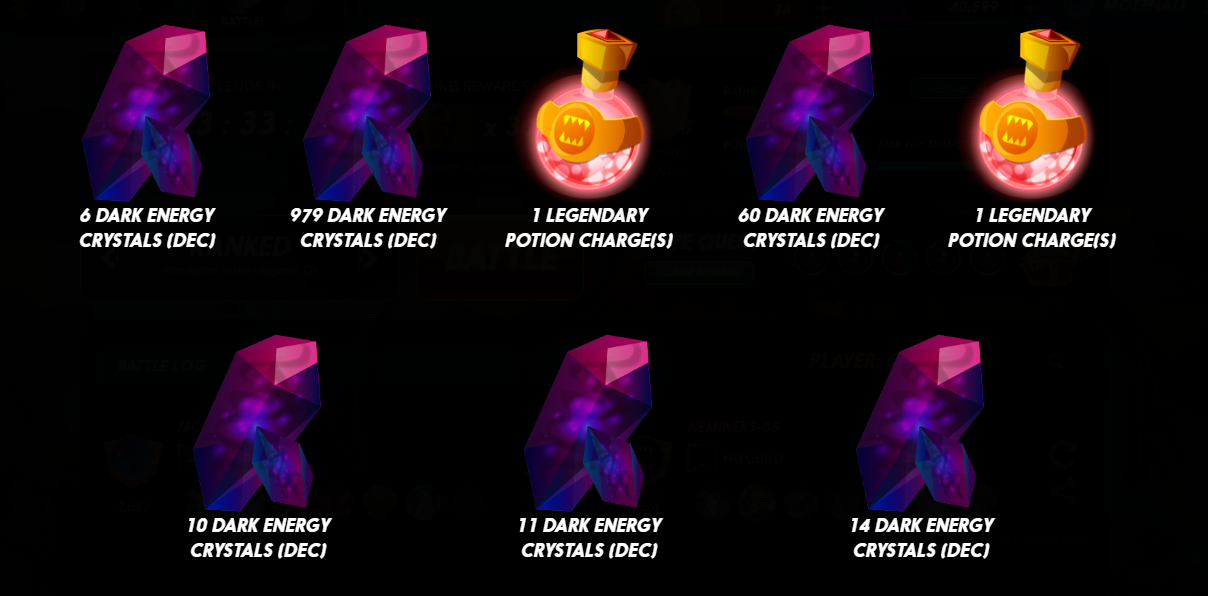 Here is the yesterday quest rewards that i claimed lately and got these rewards without getting a single card even not a common or rare one from this but only dec tokens and potion charges but i saw some nice amount of dec tokens in a single chest in which i got 979 dec tokens so far and total 1000+ dec which equal to 1$ so far so still not bad because of a single chest include some awesome amount of dec tokens..

All images are from the Splinterlands website

If you are new to this game then signup here to play the game click here for signup
---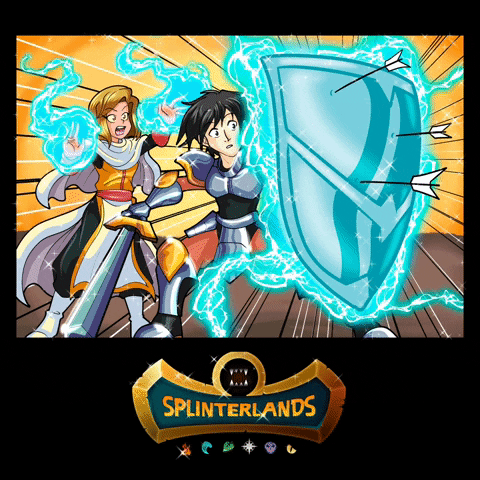 ---
Thanks For visiting my Blog
Best Regards @moeenali