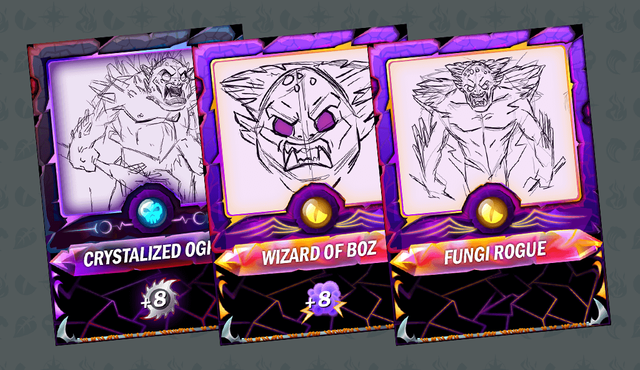 The upcoming Boss Monster fights for @Splinterlands will include one Boss Monster designed by @flauwy and @kayrex. You have seen the amazing Mushroom Monsters from us, so this one is going to up the bar. Here are some sketches, wrapped into the Untamed card frames. None of them are it yet, but they are too good to not share with. I gave them all names and you can already see their potential.

Shroomzerker
This was the first sketch for the Mushroom Boss Monster. He looks like the original Mushroom Monster but has now crystals on his back and swings a giant crystal weapon. It looks brilliant but was not the legendary boss yet we are about to create. I call him Shroomzerker, the Mushroom Berserker.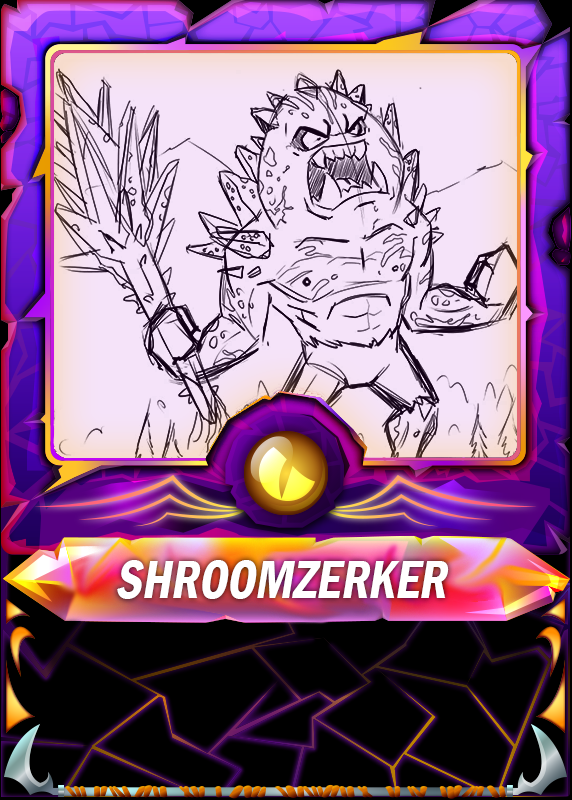 The Crystalized Ogre
Here we have sketch that looks like an awesome candidate for the Death splinter. I call him the Crystalized Ogre. Although he has crystals growing out of his back, his posture, body form and face remind me more of an Ogre. His eyes look undead and his cheeks are rotten away.
He is summoner material, roaring his undead melee monster amazing +8 melee damage motivation over the battlefield, making them all 1-hit their defenseless enemies.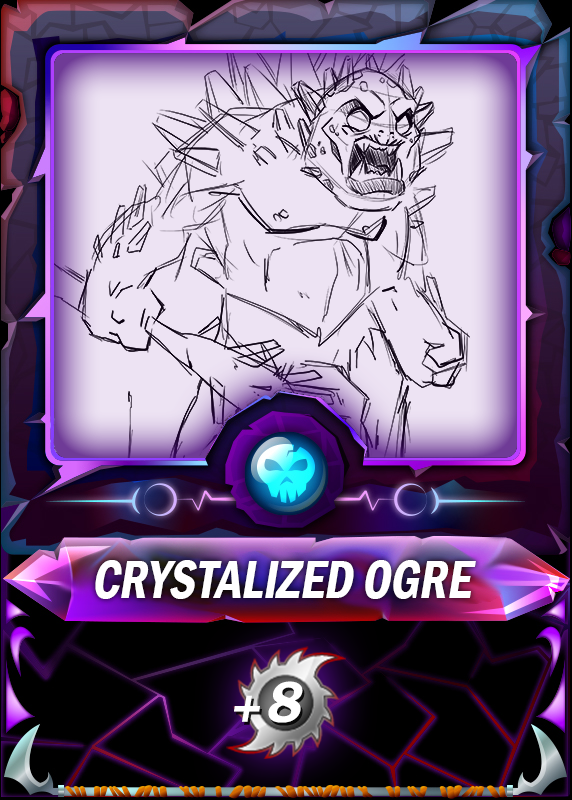 Fungi Rogue
This is the vicious Fungi Rogue, who is dual wielding the crystal clubs over the head of his enemies, stunning the often at first hit and hence sealing their destiny.
His face looks mean and I want it to be more sympathetic. And the fungi cap at the back of his head and shoulders indicate that he is a mushroom, but not enough for my taste. Maybe a typical mushroom cap with gills would be better.

Wizard of Boz
Here we see an opponent of Lord Arianthus, another bodyless head. This one improves all Mana monsters into mana-blasters, with +8 Mana. It is a face variant from the Fungi Rogue and is too Ogre and too little mushroom.
I call him the Wizard of Boz!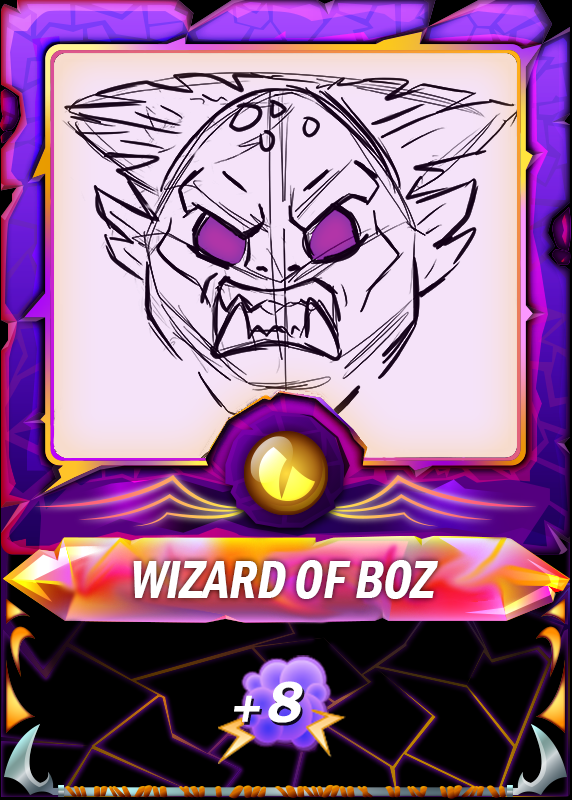 Conclusion
The head of the Boss Monster should be very Mushroomy and yet all mighty. This is tricky, as mushrooms with caps that have sympathetic face are typically cute and no scary Boss Monster. But lets see what we got next time from the amazing @kayrex!
Come and join the digital Trading Card Game Splinterlands now.