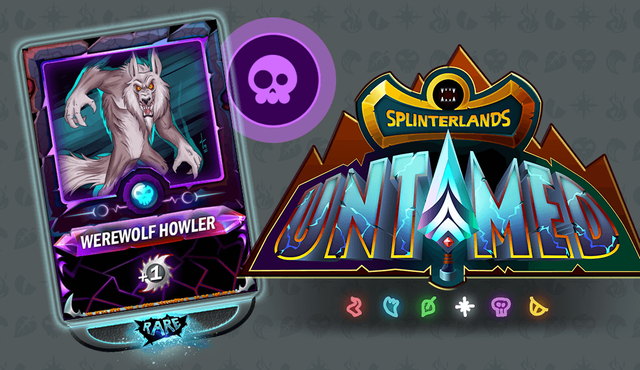 The amazing @kayrex has created some fancy fanart for the @Splinterlands Untamed edition, that we are all eagerly awaiting, while the Kickstarter Campaign is breaking one record after another. We proudly present: the Werewolf Howler.

Design Process
Step by step: First comes the sketch, to create the shape of the illustration and to give the designer an idea of where the journey is going. It doesn't have to be detailed but should already have the position and basic form.
Then comes the outline and the coloring, giving life to the drawing. In the middle below you already have the final drawing with transparent background.
And finally, you can put the character onto any background you like. Here we have a simply black one with some basic color glow and the signature of the illustrator @kayrex. Cool, isn't it?
Tip: When you are reading this post on Steempeak (Why shouldn't you? It is the best Steem frontend!), you can click the images for a larger view!

Animated Steps
Overlaying the three steps is even cooler, as it shows you directly the evolution of the design. This simple GIF is merely rotating through the three layers but creates a pretty stunning effect, don't you think?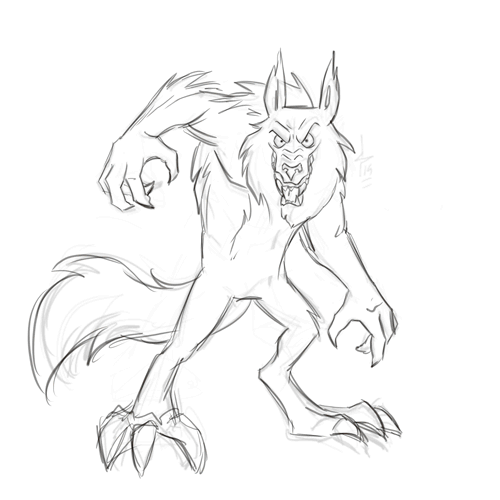 Booster Opening
Every monster needs a proper splinter and card. You probably agree that a werewolf is best place in the Death splinter. How lucky for our Werewolf Howler that today was the design of the new Untamed Death splinter frame released, by the amazing Splinterlands designer @nateaguila. He was kind enough to let us use the design for our howler.
And he is not any kind of card but a rare summoner. With +1 Melee attack. Could be nice for the Death splinter, right? Here he pops out of a freshly opened booster pack, including the Rare rarity display behind his card.
Tip: Looks best when viewed with the Night Mode from Steemit or Steempeak activated!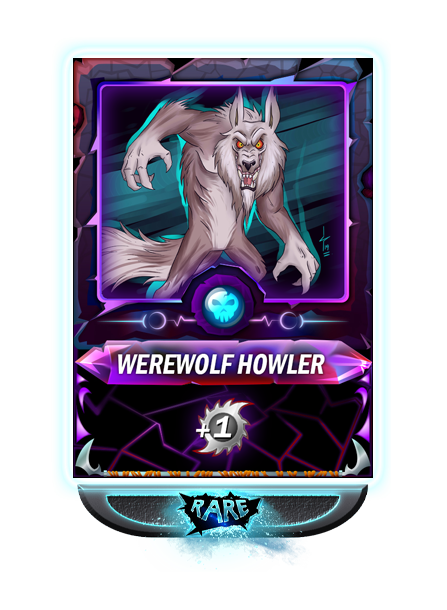 Final Card
And for a complete presentation, here we have the final card, without the rarity display. We thought it would be fitting to place him next to the new Untamed booster pack. He isn't really included in the edition, but a wolf can dream, right?
Not included in the Splinterlands Untamed edition. This is Fanart!

Bonus: New Untamed Death Frame Template
Wait, you want that epic rare Death frame as a template for your own fanart or even to put your avatar behind it? Good news: We have prepared it for you, without any text or buff, to let you decide yourself what to put on it.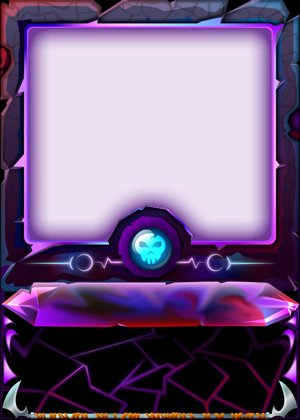 You have absolutely zero design skills and even that is too much for yourself? Hooray: @flauwy will do that for you - for FREE! Just let him know the details below this post.
Come and join the digital Trading Card Game Splinterlands now.