Hello, Splinters
Today I have a quest with Life Splinter. I have not much choice because I have only Tyrus Paladium but mine is level 3 which is very good for my deck :).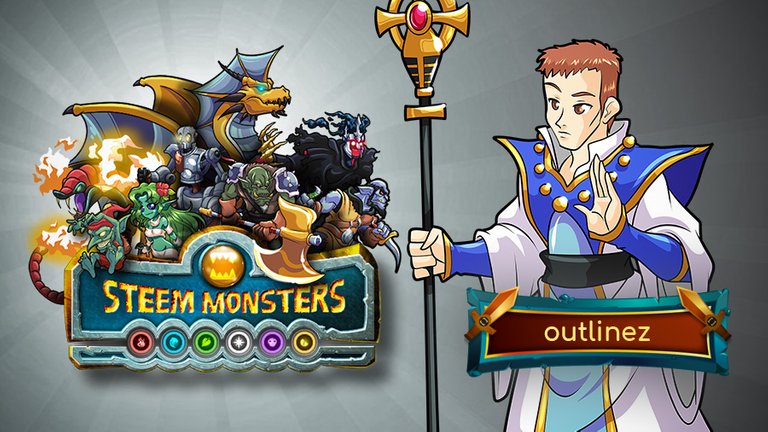 I got 6 losses and 10 wins until I pass my quest, but the overflow battle score is still negative 51 losses. Not bad for a novice like me. With more games more understanding in the game.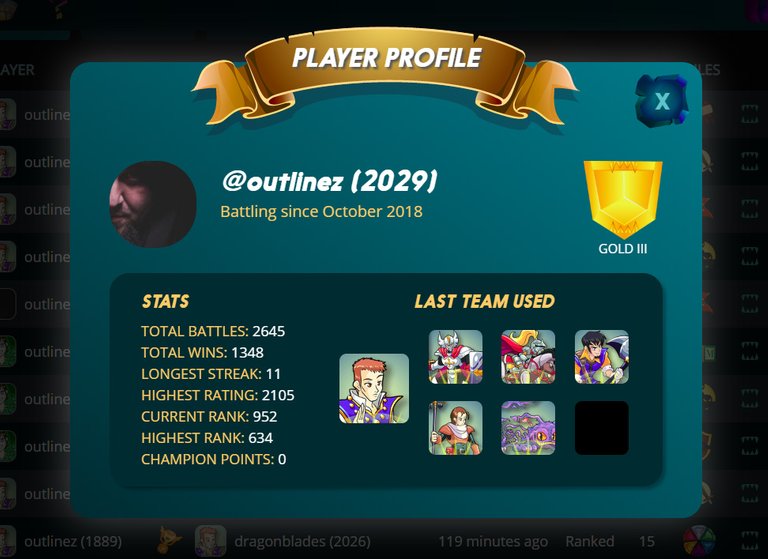 The Battle
My last battle was under Healed Out - All healing abilities are removed from Monsters. rule. I choose Silvershield Knight to increase my melee attackers damage +1. But when I saw Zintar Mortalis all hopes gone, because He decreases with -1 melee attack. When I saw opponents cards though I'll lose. Press the button and watch till my little Armorsmith dies. Then press the skip button to finish faster and search for any game and for my surprise I was won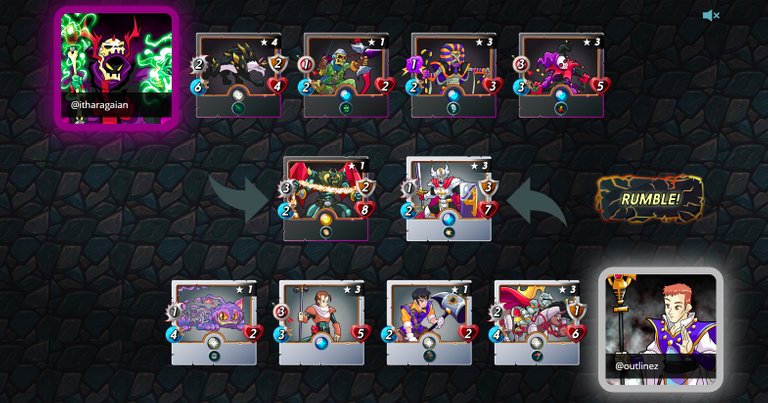 7/15/2019, 10:20:13 AM /BATTLE ID: 84156c89c64f3dbaa53305454c23a99f0e340e79
DIRECT LINK: https://steemmonsters.com?p=battle&id=84156c89c64f3dbaa53305454c23a99f0e340e79&ref=outlinez
The Reward
I manage to stay in Golden III league and today I had 6 cards for a reward. Start roll them from top to bottom and and in the end Sea Monster starts shaking and become gold. I like todays drop Next day I want Gold summoner :)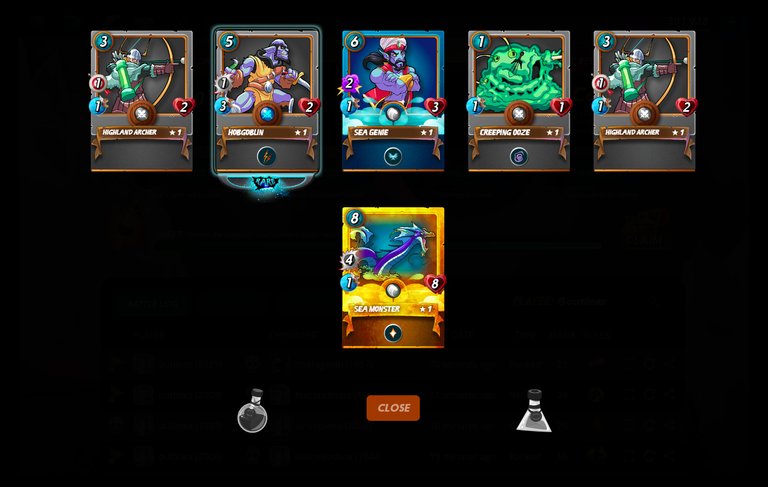 ---
Keep playing!
---
---