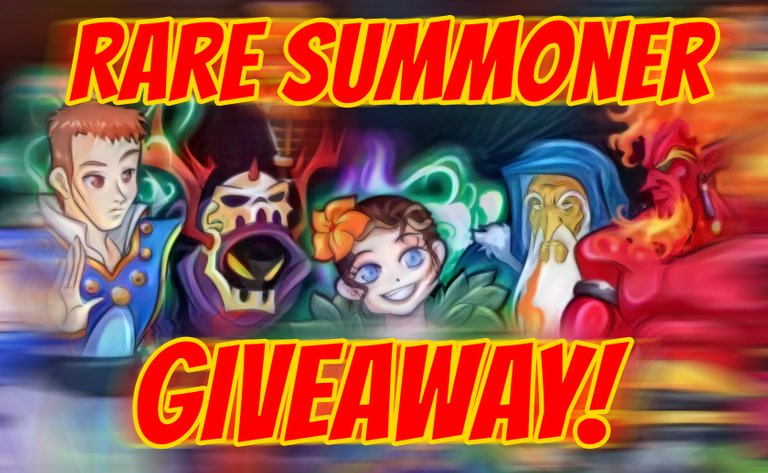 Rare summoner Giveaway!
Let me know in the comments which summoner you want to win. When faith decides your name comes out of the Magic wheel you will receive the summoner you requested!
To make a chance to win:
💬 Comment the summoner and you will enter the #splinterlands magic wheel.
You can earn extra entries by:
📧 Resteeming this Post
👉 Tagging a fellow addict
Winner Tyrus
🙏Thanks for engaging to:🙏
@akomoajong, @axeman, @bitandi, @blog-beginner, @brumest, @chireerocks, @cicisaja, @coyotelation, @cryplectibles, @darthgexe, @eatmyshorts, @elemental010, @elpenyar, @ewkaw, @gillianpearce, @gregory-f, @handtalk5, @heraclio, @hetty-rowan, @ikrahch, @jjzigen0120, @julisavio, @klismois, @lammbock, @lebastion, @lordwinty, @lozio71, @maxgolden, @meditations, @newageinv, @palikari123, @pardinus, @poyim, @rollie1212, @ronaldoavelino, @samsemilia7, @senstless, @simplymike, @teutonium, @thegoliath, @thetyper, @viniciotricolor and @wonderwop
And the winner is:
Congratulations @hetty-rowan! Hope you can use a Tyrus.
Thank you for your time and meet you on the other side!