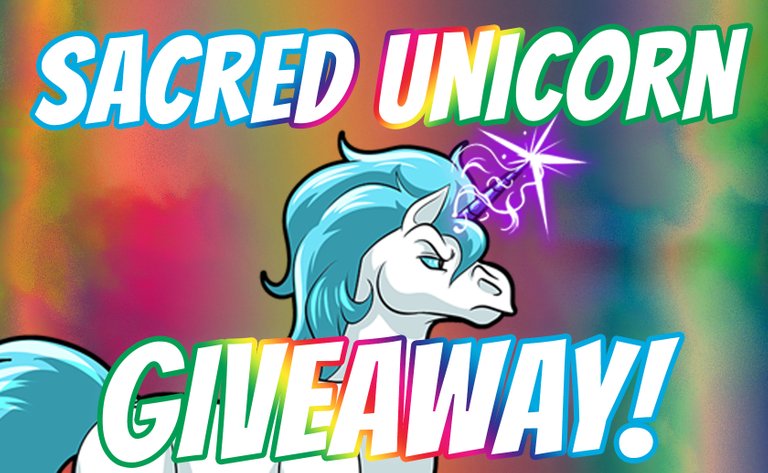 Sacred Unicorn Giveaway!
You better get out of this self-healing trampling Unicorn's way if you want to live. It might look cute but its horn will split you in two!
To make a chance to win this Sacred Unicorn all you have to do is:
💬 Comment and you will enter the #splinterlands magic wheel.
You can earn extra entries by:
📧 Resteeming this Post
👉 Tagging a fellow addict
Winner Black Dragon
🙏Big thank you to:🙏
@akomoajong, @alucian, @anouk.nox.spt, @bitandi, @blog-beginner, @chireerocks, @cranium, @ctrpch, @darkmrmystic, @dexpartacus, @dogcatcowpig, @doggodfroglog, @elpenyar, @felander, @flauwy, @franz54, @futuremind, @gatolector, @gillianpearce, @gregan, @gregory-f, @handtalk5, @iike, @jmehta, @joseacabrerav, @juliocesar7, @jznsamuel, @koosventerza, @lebastion, @lordwinty, @lozio71, @marisenpai, @maxgolden, @mickvir, @minimining, @mk992039, @monsterbuster, @newageinv, @okean123, @pardinus, @pataty69, @philippekiene, @ronaldoavelino, @sayalijain, @sczed, @steallion, @tggr, @tsnaks, @viniciotricolor, @vxc.game, @wonderwop and @yonilkar!
And the winner is....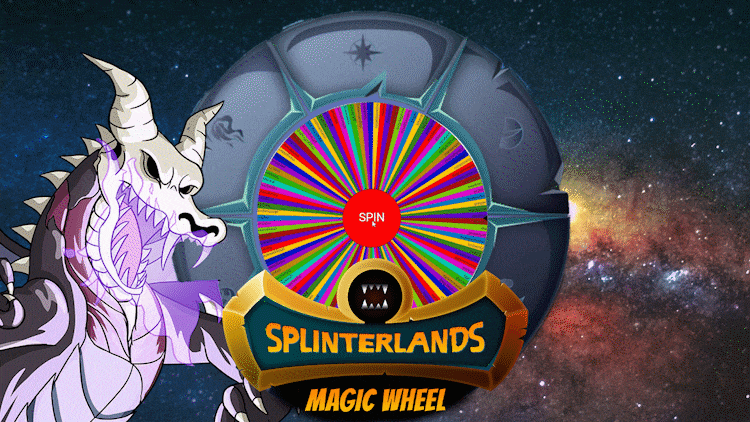 Congratulations @newageinv! the Black Dragon is on its way.
Thank you for your time and meet you on the other side!