OK, I have to admit: the very first time the team announced this card, my first thought was...
ARE THESE GUYS MENTAL???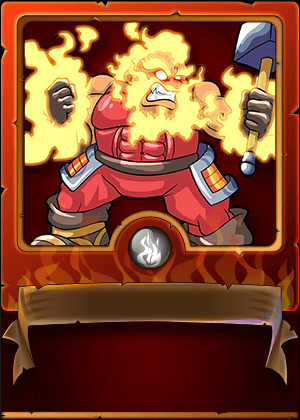 A one mana card? And a melee one?? What are these guys thinking?!! I mean, the look of the Exploding Dwarf is pretty cool, but with this health it's useless!
But then... I gave a better look at the stats!
Let's see:
One of the fastest cards
Huge melee attack
It has piercing, so armor is just as a few more health points
It has blast, so it will damage the second position too!
It has retaliate!
And now... this is probably my favourite card!!
And why? It's hell of a fun to play with! True, it probably doesn't fit all playing styles; this is the typical YOLO card, that you know it's probably going to be short lived, but can tear down the other team apart before it does.
And about the short-lived part...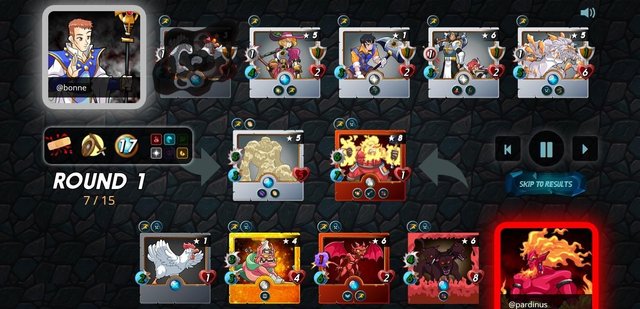 The insane speed made it dodge the other team tank's attack...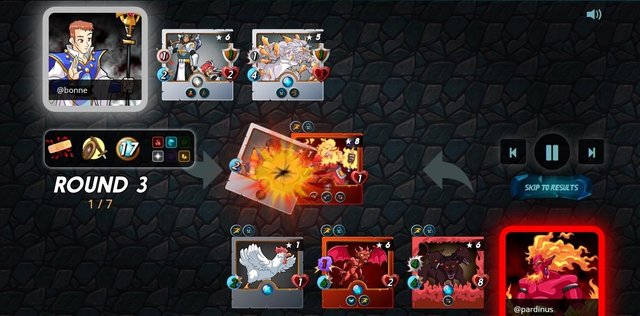 And it actually lasted almost the whole game! Only the thorns of the werewolf stopped him. You can check the whole battle here.
---
Thorns are the worse, since if the dwarf attacks first, no chance for my favourite ability to trigger...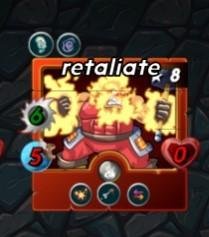 Retaliate!
This means that at level 8, the one where my Exploding Dwarf is now, an insane 12 melee damage! So, even if the attacking monster doesn't die, a good chunk of his health is gone, making it a lot easier to kill in the following attacks.
---
And what's even better than retaliate?
Well... it's to retaliate after an attack from an attacker than is NOT on the tank position!! Here, the Harpish Fiend went to say hello: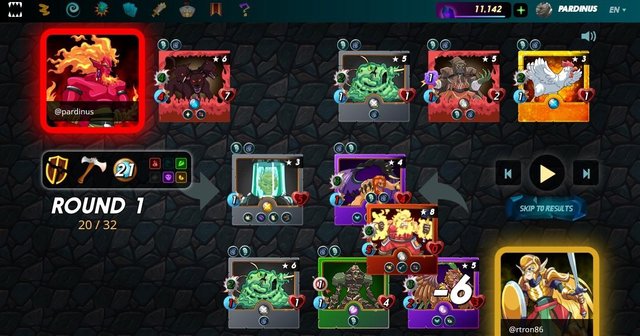 And the Dwarf said hello back! Guess what happened to the monsters in the first and third position? 😉 Full battle here!
The best... this "fragile" card gets even more OP, since from level 9 it gets TRAMPLE as well!! I haven't reached that level yet, but can imagine even more destruction in the diamong and champion leagues, am I right?
See you on the battlefield!

Still haven't joined Steemmonsters? In what planet do you live in? Click the banner below and join the fun! (It has my referral link; you can go directly to the website if you don't want to use it; either way... join in! 😎 )

---
@steemitportugal, a supporter of the portuguese community, is now also a witness! If you would like to give your support to this project, please click on the banner below to cast your vote: