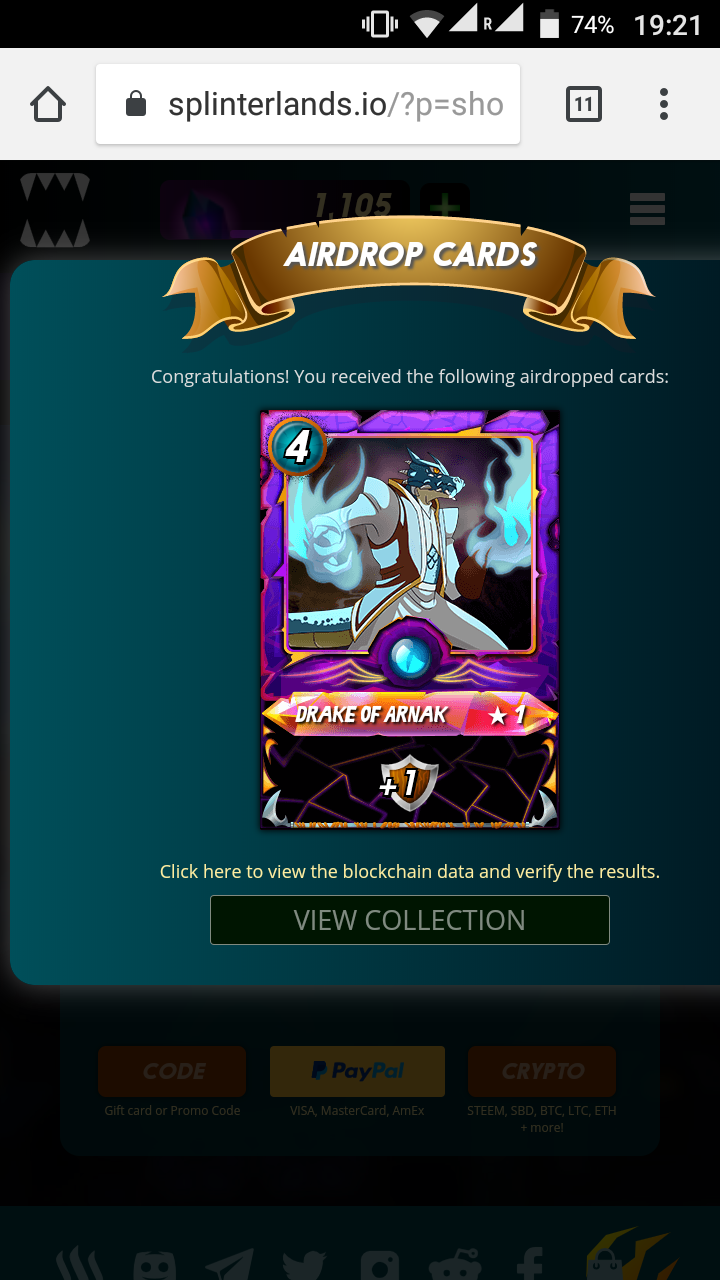 Greetings, everybody. Who else plays Splinterlands? I got lucky tonight and won this card! After asking around in the #splinterlands discord I learned how the airdrop worked. I was confused at the fact that I was eligible for them but when I would hit "Claim" I didn't get anything the first two times. I didn't know it was all up to chance, silly me. So right before claiming this airdrop I decided to buy one more UNTAMED booster pack to help my chances at getting the card.
I paid using STEEM that I had saved up from Steemit content and from selling my unwanted reward cards from completing quests and season rewards.
I've been with Splinterlands since the beginning back when they still referred to themselves as Steem Monsters. By the way, why the name change? Does anybody know? Anyways, I still have my Alpha cards that were given out, my favorite being the legendary Frost Giant.
It's a rewarding experience to be with a project from its birth and watch it grow. That's why I also contributed to the UNTAMED Kickstarter campaign. I think the next big thing we're waiting for is for the mobile app to be released!
I'm usually late on a lot of things but for those of you who haven't tried your luck at the airdrop, good luck! And may you have glorious victories in the Splinterlands!
Thanks for stopping by and reading my ramblings. That's all, folks!