I have been away for around a week now but I've been playing steemmonsters as usual, I've just not gotten around to write.
There has been a lot of updates. I have finally made it to Silver 1 and I am positive I could touch Gold 3 before the season ends. This is because I have now upgraded my Life, Water and Earth splinters to level 2 and bought and levelled up a few of my commons, rares and epics for all three of them. Thank you @byzantinist for the card suggestions!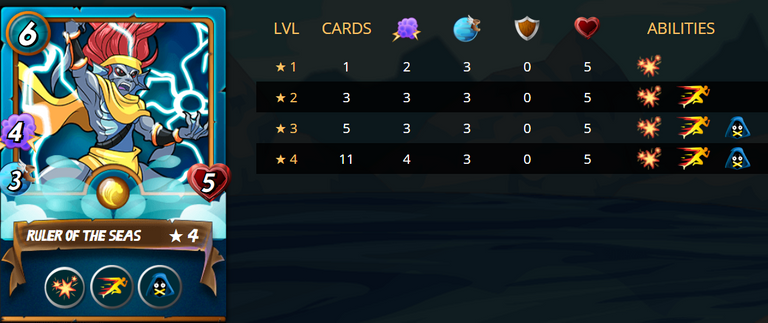 I have also bought my first ever legendary which is Ruler of the Seas and I must say this card is awesome! The 3 magic attack and an additional 2 magic attack to the next card is legendary! It wrecks almost all teams. I pair this with sea monster and water elemental so as to get protected from both sides while also dealing some damage. That build has worked out pretty well for me.
I also opened some packs and orbs and got some gold foils which you can see below. Both of these cards are pretty useful so I decided to keep them for now.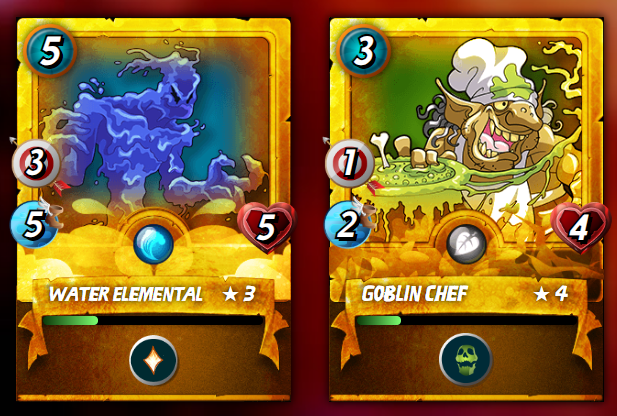 I also got a gold foil Goblin Mech as my quest reward which I burned for DEC as it was more profitable to do so rather than to sell it on the market due to the 5% fee and it is instant which is another plus.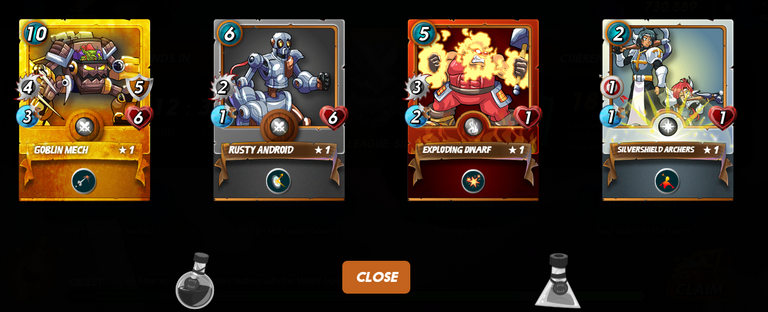 I am planning to buy some more cards and upgrade them up to silver level soon. Hopefully that would work well for gold league.
That's all for today. Happy steeming!