Splinterlands Gave Me $ 763.94* Worth Of Cards For Free !
I'm sure most who play Splinterlands have at least heard of the secondary card market PeakMonsters. If you are one of the few that didn't its a place to buy / sell and bid on Steem-Monsters (Splinterland) cards. You can also rent cards using their features. Basically they provide all the same functions as the Splinterland card market with a bunch of other cool stuff added. If You haven't checked them out yet I strongly recommend that you do.
PeakMonsters Now Shows Account Value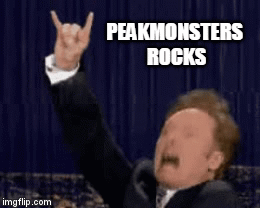 All players of the Splinterlands game can earn Reward Cards for our daily play. Now you may be wondering what all this has to do with the $763.94* I have attained for free from Steem-Monsters/Splinterlands.
Well, one of the new features PeakMonsters has added is showing our Splinterlands account value. This cool new feature shows our accounts value using a handful of different metrics such as what our cards are worth at current List Prices / Bid Prices and Market Prices as seen below in a screen shot.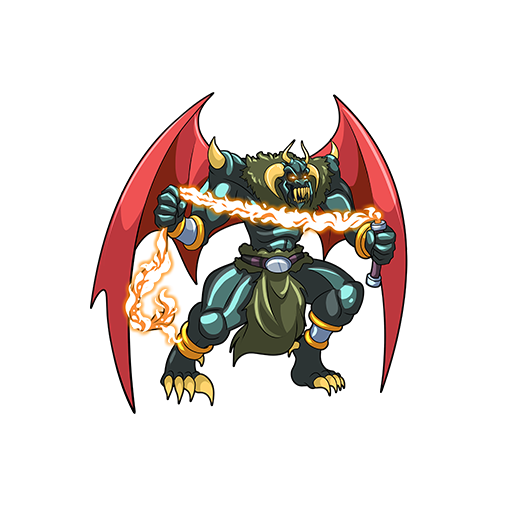 Showing our accounts value using a handful of different metrics is an awesome tool to have at our hands but PeakMonsters took it one step further and allowed us to filter (group) our cards so we can see the value of specific groups of cards.
If you wanted to see the total value of your favorite splinter then you could do that on PeakMonsters via going to the MY COLLECTION section and using the filters the site provides us to see just that. Maybe you want to see the value of all your common gold cards. ... If so ... PeakMonsters has you covered.
Since we can now find out the value of specific groups of cards that means we can find out the value of all our Reward cards in which we get for free. I filtered mine and seen that the total US dollar value of the REWARD cards I have is $763.94. I paid 0 for these cards as they have been given to me via my Daily Quests and Season End rewards for playing a game I would be playing regardless.
How cool is that ??? I still have all the digital assets (My Cards) that I purchased for playing this cool game while also using these cards to attain more of these digital assets at no cost at all. If you haven't joined Splinterlands (Also known as Steem-Monsters) yet then I suggest you click on this highlighted area to get started today !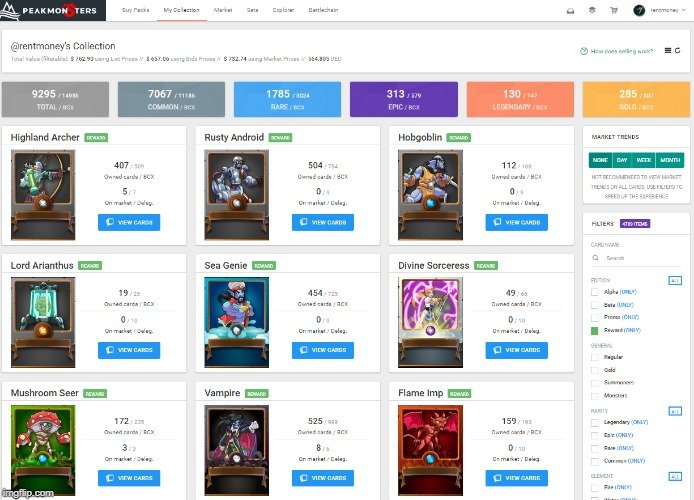 ---
---