Splinterlands Card Rentals

One of the
cool things
you can do with the
Splinterlands
collectable card game,
apart from selling rare cards for Steem
, is
list your cards for rent
within the marketplace.
I choose to use Peakmonsters to make it easier for myself.
In order to list a card for rent, go to MY COLLECTION


Select the card you wish to list and then select the individual card itself: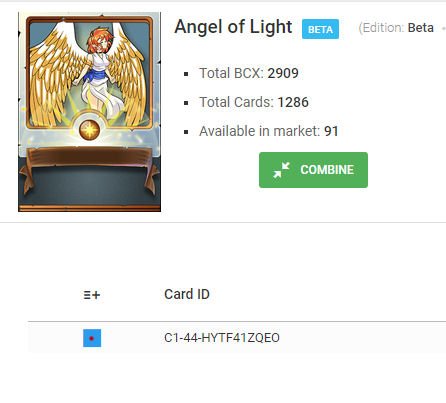 The square will turn blue
A popup will come up to the top right of the screen. It will show you how many cards you've selected here:


Select the RENT button here:


You'll be presented with another popup like this: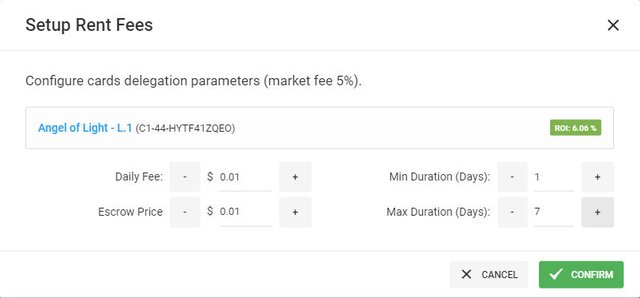 You can then select the escrow, daily rental rates and both the minimum and maximum rental times (in days).
The next step is to click on your profile here: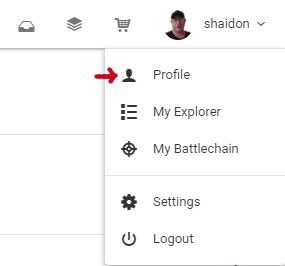 You will see two choices: FOR RENT and RENTAL CONTRACTS.
Click on FOR RENT and you will see your card listed like this:


Click on the RENTAL CONTRACTS button to the right of the screen to see your accepted card rentals.
Here is a list of my card rentals:



I can see at a glance who is renting my cards and how many of those contracts have been cancelled, broken or completed.
Notice that my cards aren't actually a high level, but there's nothing stopping you from listing cards that are maxed out.
As a final point, I'd like to thank the following people who completed their contracts with me:
@memeboy,@kolem-bajlum,@darruiz,@ran.koree,@ninjadigging.
@hercule and @haseez had broken contracts, but I think that was a result of the recent hardfork. You're welcome to come and rent my cards again. :D
So, what do you think? Not a bad residual earner, hey? You can't do this with Pokemon.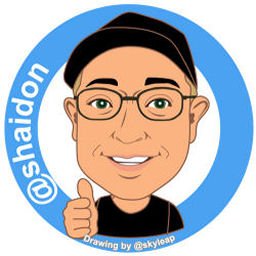 Shaidon's Seal Of Approval