Finally i bought the Ruler of Sea and put them to level 2(paid for the two $7.1($3.55 each) and i gain one from reward quest)... Now it's time to gather some DECs and think what next card i will buy.
Today too i gain a new card from reward than i don't have already "BATTLE ORCA", of course, Water Splinter xd 😁 .
And about my quest? Again Water Splinter(lucky), i spend 10 games to complete, fast if we take than i don't have goods cards for my rank.
Rewards:
1x Battle Orca
2x Wood Nymph
2x Vampire
1x Sea Genie
1x Highland Archer

Status:
Rank: 2232 Gold 2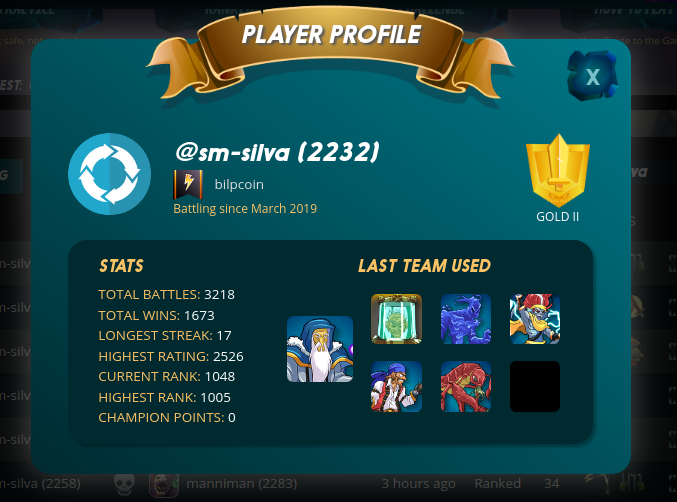 Dark Energy Crystal: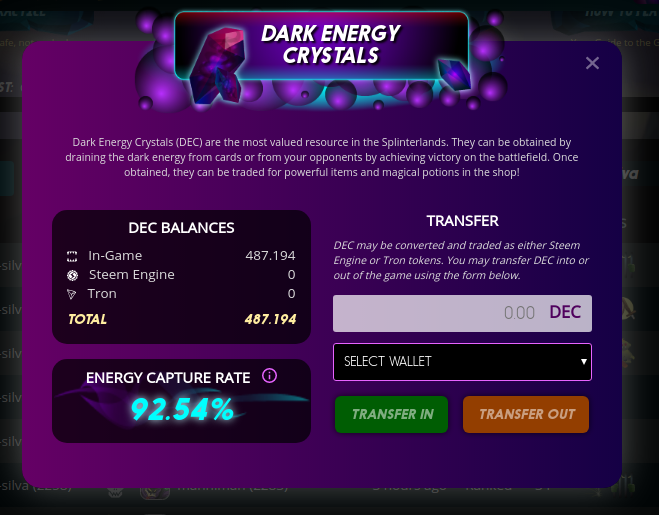 Price Collection:

This is my summary of my activity in SplinterLands of:
11 December 2019!