To start the report let's i talk about the card i buy 'SPINEBACK TURTLE Gold' 😍 , why i buy the gold version? It's because currently the price of regular version is the same of the gold version(I suggest you change too, you will earn more DEC and could enter in tournament of gold cards). Today happen another thing, i enter for first time in a tournament(Silver) and i win🤗 ! No, i kidding, i lose 😢 😭 (I don't have max level cards), I placed in 47º position and i don't gain nothing.
Let's stop talking about the tournament and let i talk about the quest of day "Death Splinter", it's take to me 19 games to complete, but i completed Xd 😉 !

Rewards:
1x Creeping ooze
1x Sea Genie
1x HighLand Archer
2x Prismatic Energy - Rare(Currently $0,20 each 🤑 )
1x Exploding Dwarf

Status:
Rank 2105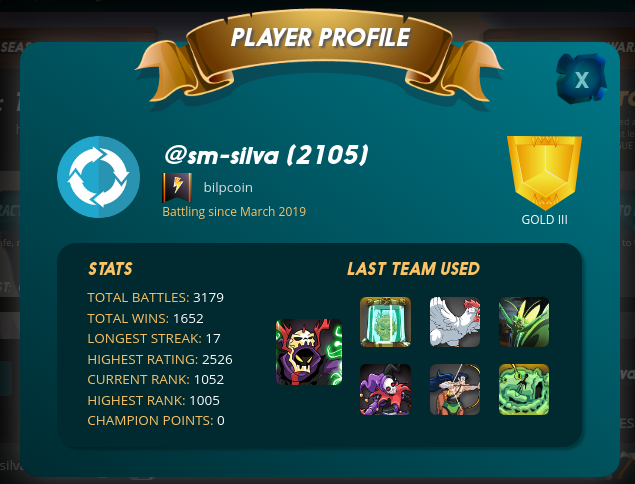 Dark Energy Crystal(Wtf, whats happen with my dec, bad day 😞 ):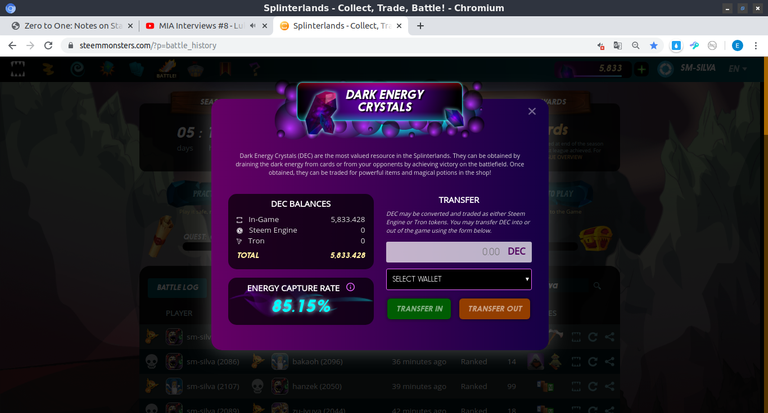 )
Purchases: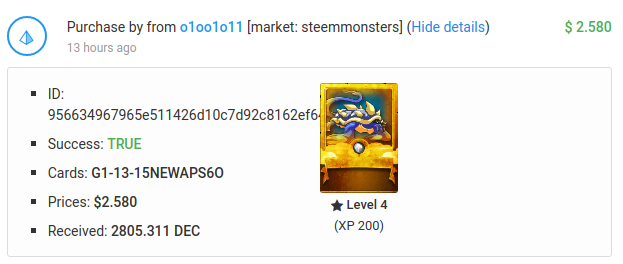 And, I am buying two RULER OF THE SEAS lvl 1 for $3,50 each.
Collection Deck:

---
Tomorrow i wish a gold card from my quest rewards! Wish me luck!🙏
Report of my activity in SPlinterLand from:
9 of December 2019!