I Just Got an ORB Pack as Part of my Daily Reward From Buying the 100% Mystery Potion and Look What I Found When I Opened Up The Pack........
A Little Over $7.00 Worth Of Value Currently in The Monster Marketplace, 3 Rare Cards and 2 Epic Cards. I Have Never Opened a Pack Yet Where There Was Not Any Common Cards and as You Can See All 5 Cards Were Better Cards.........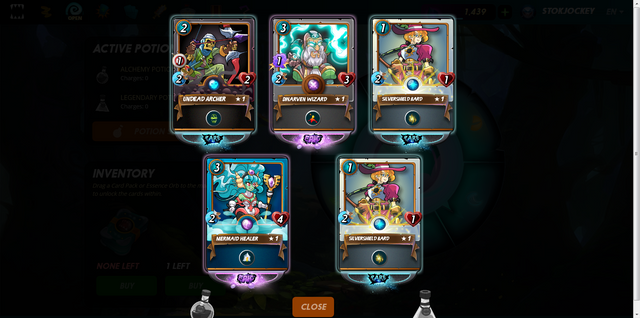 I Was a Little Skeptical at First About Buying The Potions, but I can Honestly Say Now That I am a Believer !
Thank You Splinterlands for Allowing Me To Show How The Potions Can Make a Difference........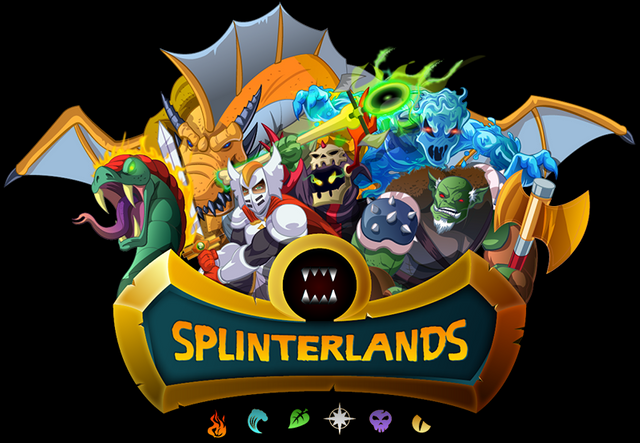 The Only Thing That Was Better Than This Pack of Cards This Morning Was Seeing The SPOT Price of SILVER Making New Two Year Highs in Price (I Own a Little More Silver Than I do of Steemmonster Cards) Shhhh ! Don't Tell Anybody...........
SPOT Price of Silver At The Time of This Posting $18.40 .........
This is NOT INVESTMENT Advice, but Have YOU Started Stacking Any Silver Yet ??
If you enjoy content such as this then please feel free to UP Vote........
Follow me here on Steemit & at Palnet.io @stokjockey
Also Support all of the Silver & Gold Stackers as well as #steemsilvergold !!!