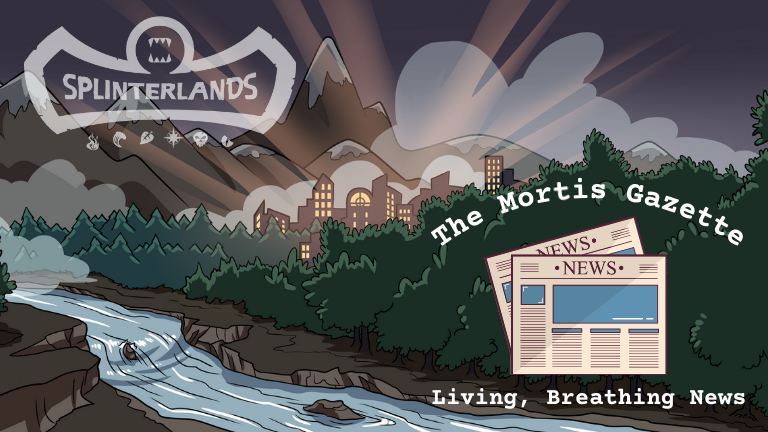 Strange New Competitors
We all know the arena attracts its share of unique and intriguing characters, most bent on becoming the best; or at least making enough cash to make themselves look like the best.
What has been of special interest to keen eyed arena fans has been the influx of new summoners entering the games. Mimosa Nightshade, Yodin Zaku and Lir Deepswimmer amongst many more, even a llama of some sort rumours say.
But lately, there have been new summoners seen. No details have yet been released as no one has managed to pin them down for an interview. But keen eyed observers can see them getting ready to join the battles and the excitement is bulding.
What part of the Splinterlands will they hail from? What strange and unique abilities will they bring? Will they have some sort of tradeable card associated with them? The questions are multitudinous to say the least.
But, avid readers, we will all have to keep calm and wait on as they say. But until then, we will keep watching and reporting the news as we see it.
Expeditions Folding Up Shop
As the Wizards are closing the discounted sale of land, speculators are discussing whether a third wave of eager buyers, fearing missing out on a great deal, will arrive at the port near Mox City.
The rush of buyers in the first and second sales was astronomical and overwhelmed the desk clerks until a lottery system was enabled to help alleviate the bottleneck.
While many are certain to see the land sell out completely, some serious buyers need to arrive in the next few days to scoop a few more deals before the wizards put the prices up to their normal amounts. Then begins the wait for the moment we are all allowed to begin the proper exploration of the lands themselves.
Cryptic Graffiti On Tour?
More of the indelible graffiti has been spotted, this time in several Anumunian ports. Word has reached the Gazette from correspondents across the sea that the graffiti that plagues our fair city from time to time has begun to be seen elsewhere.
Unknown is whether it bears any true connection to the nonsense phrases found here. According to reports, the phrases are similar but the handwriting is somewhat dissimilar to that found on our streets.
Could this be a phenomenon spreading across the Splinterlands? Or merely the work of a talented copycat? Only time will tell.
A Reader Poll
This time, we need input from you, our loyal readers, concerning some future articles.
With all the hullaballoo of the arena and the games, we here at the Gazette would love to know what you all would like to hear more about? Let us know any ideas you'd like us to investigate or sift through and we will try to get to them all.
So send us messages in the comments below if you have any ideas. And stay tuned for some interesting stuff coming down the pipe.
Thank you to all of you readers out there, stay safe!
---
Advertisement
---

---
Support The Gazette by following this link to a bitcoin faucet I have used for almost three years. Warning: there is a gambling component, but it really is free bitcoin every hour:

---
The Mortis Gazette does not endorse
any advertisement, paid or otherwise.
And is made possible by contributions
from you, our readers.
Help support us by following above!
That's all for this week's Gazette and remember:
As We Live and Breathe, That's The News.