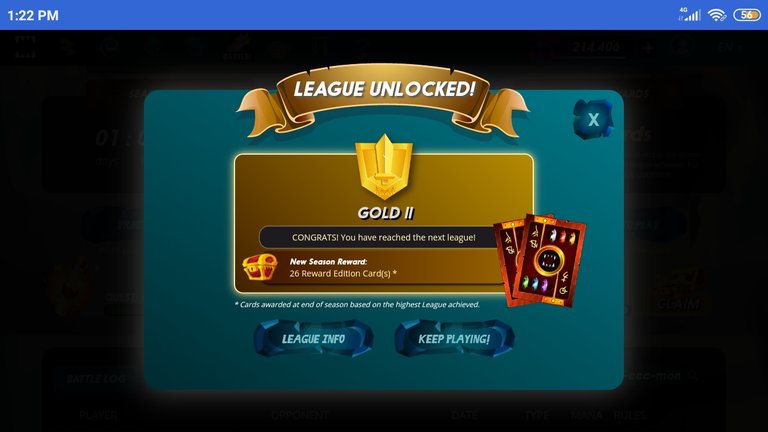 Gold 2 unlocked
---
Hello Readers 💛
Only 1 more day before the season 30 ends, I skipped the 🐉 quest yesterday because it's a bit exhausting if I try my best to complete the quest while many good players around. So I changed the quest, missed 1 daily quest wouldn't hurt anyone, though.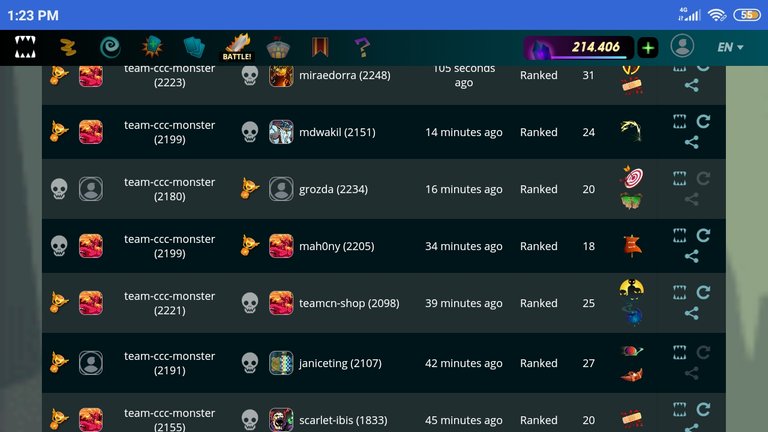 nice that I have quite competitive fire splinter, lucky that I got it as the quest to complete
---
Not trying to rumble more than enough battles to complete the quest, winning 5 of 7 was impressive. I made a new record of the rating points. We'll see whether I can rank up a little higher tomorrow.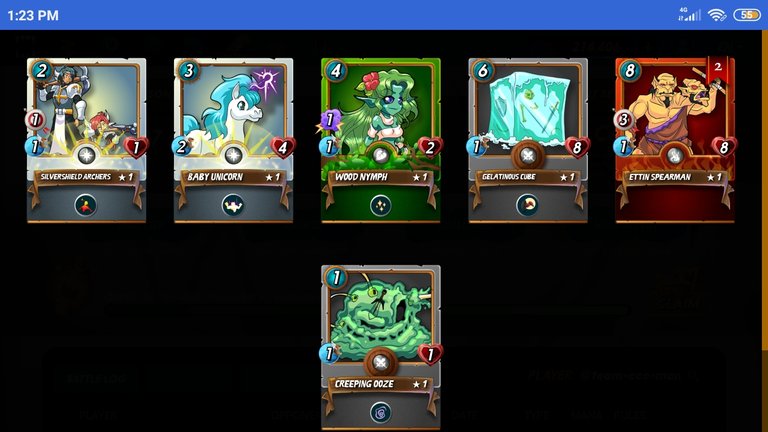 All commons, but it's alright😁
---
The rewards we got is depends on which block the account we're in. Sometimes few accounts get better rewards than the others, it's random. I don't really understand thing like that because I have my own mission by playing this community account. I still waiting for #ccc members to try playing this account too.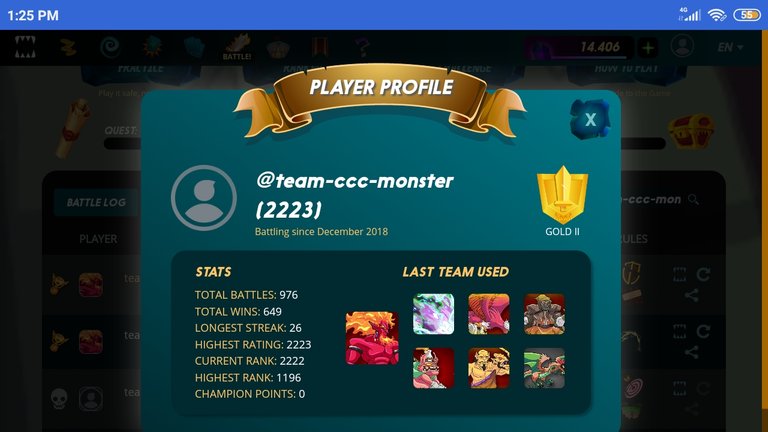 Not a baf records
---
The new rewards system will be applied next season and I hope it won't change too much so I can still earning something for this community account too. If I can not find any players, maybe I will do something better to keep this account grow and upgrade the deck too.
Why don't you try to play this game for free? You don't have to purchase any cards just to learn about it before you decided to have one on your own😉 just ask me how 👌
Thanks for stopping by
Big ❤️
cicisaja