Season Ends: Oh, Untamed Cards Dispersed out??
Hey everyone!
Times has come that another season ended; and I have survived through Gold III and since one of my munchkins birthday was this weekend, my attention was with the family.
And now... let's see what I got.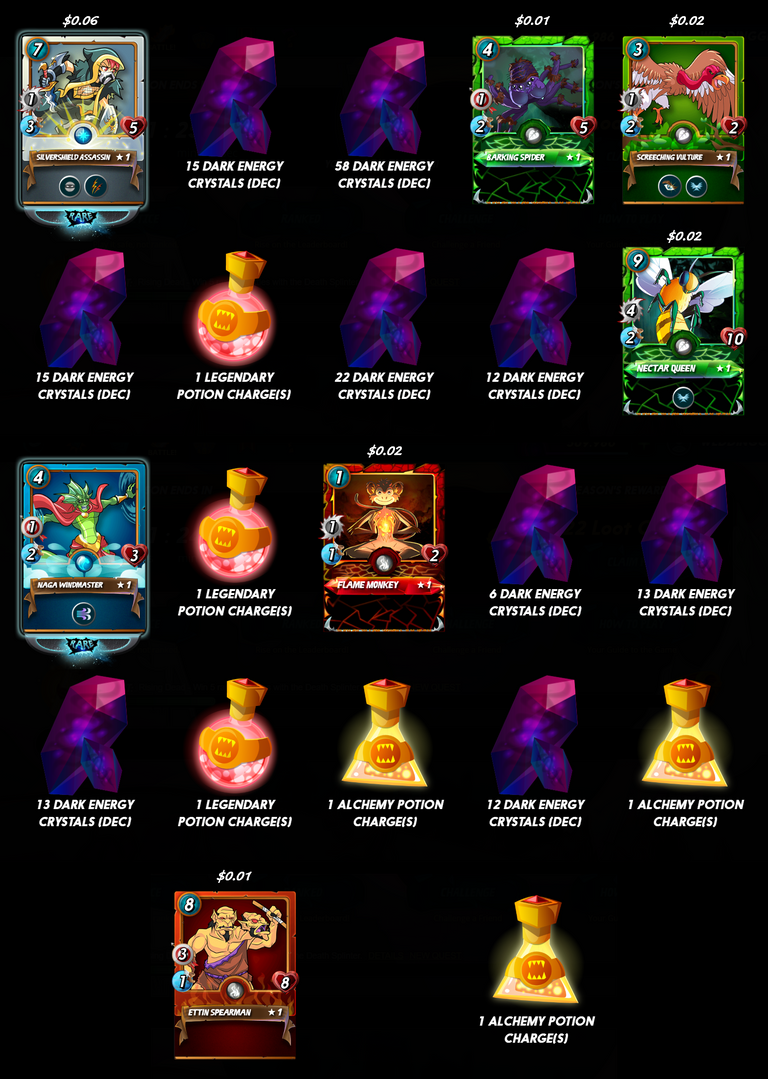 It was a bit sad that despite the understanding of random DEC will be shown, there wasn't a lot received; but there were a few new Untamed Reward cards came to my attention.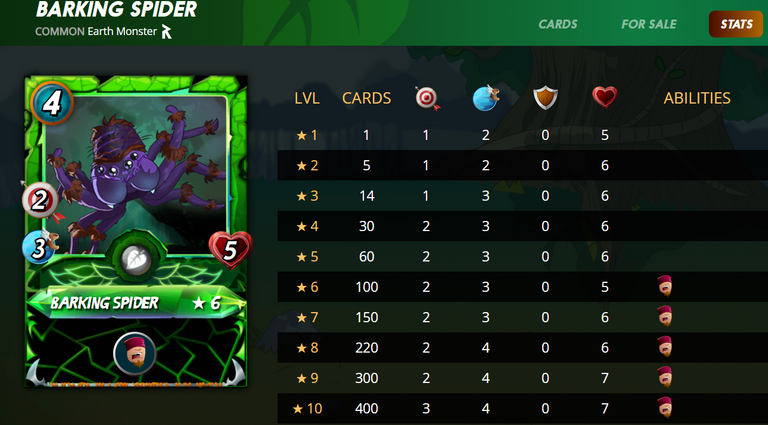 This card despite it is cheap, it is not fancy at all until it comes to level 6, until you get it to level 6; because this is where it is both cheap (in Mana), fast, and able to sneak away from attackers.
Probably hiding at enemy's blind spots?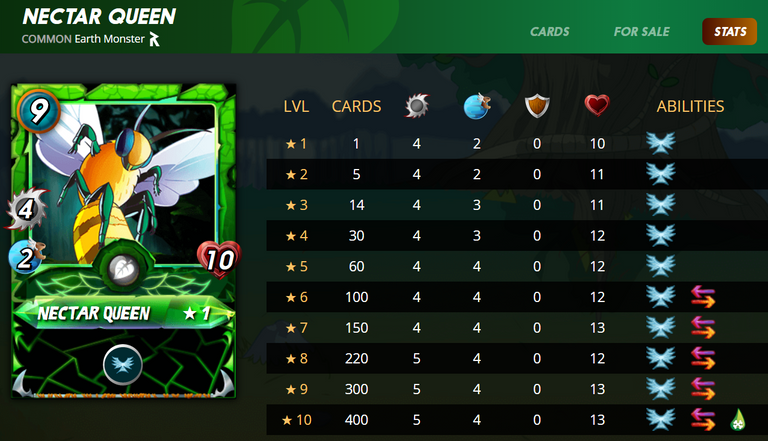 This next one I noticed is probably going to be useful for Earthquakes and a longer lifespan; unfortunately it doesn't have any abilities except either tanking at the front with powerful offence power or survive at the back.
But this cannot be used unless I have higher total mana for at least 30 and above.
Probably when it is level 3 it will be much much useful.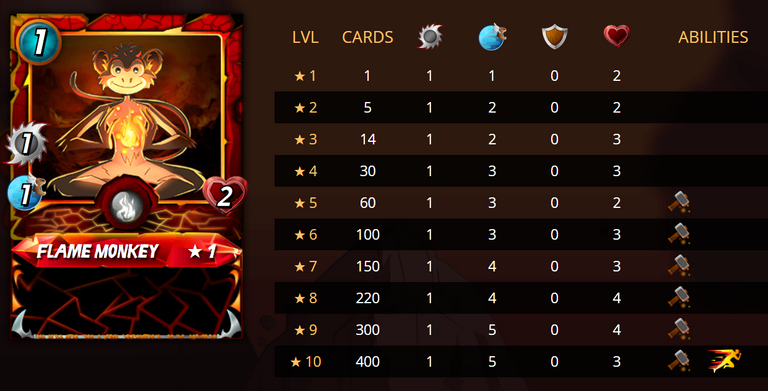 This fella most likely, in my speculation, would be good at diamond leagues when you have level 5 summoners and it is being leveled up to level 5, and you have the handicap advantage of "shield up"; because Fire decks usually works a lot on the offence rather than being protective. Most of the cards I have in the Fire league has no shield.
So this could be a very limited choice unless I have enough dough to
Level up / rent a level 5 summoner
Have enough dough to level up this card to level 5; which requires 60 cards! YIKES!
The rest are all right. At least I have the Shilvershield Assassin which I am most grateful of, Naga Windmaster, and Ettin Spearman when I like to use it on the "reverse speed" range (super slow, but deadly).
I guess for those who want to invest, would probably look at when our cryptos are on a better value and these cards are still low priced.
Buy it at super low prices
But that also mean that I need to really work hard to get enough dough to both survive in savings to achieve my mom's surgery fee and Steemfest ticket... which I don't know will I have enough funds by November to fly over for Steemfest 5.
So if you like my speculations of these new cards I have obtained from the Untamed range, and how they can be used, do support me with a thumbs up! haha.
I am still having mixed feelings about the Tron and Steemit (merging) collaboration... maybe TRX is good to fuel splinterlands? Who knows?
Until then
Stay calm and no panicking
Don't worry, 1% of this post still goes to null in the support of keeping STEEM alive
Long live Steem blockchain!
---
---