The Hype is Over: Battles Must Go On
Of course, in Splinterlands!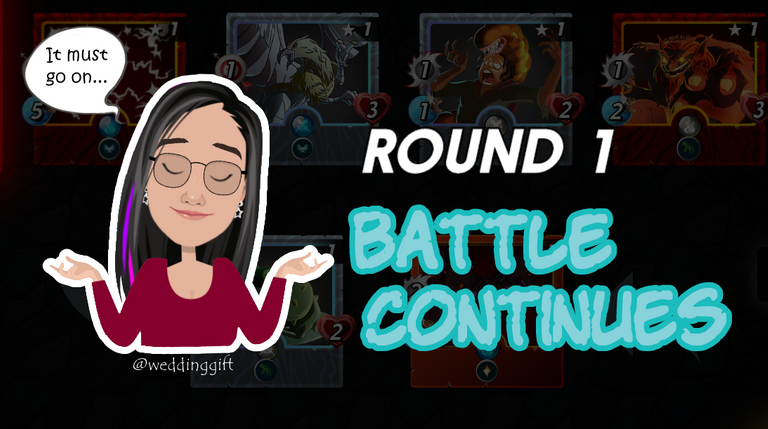 It was quite a stressing time when the fork of Steem to Hive occurred; and of course, although this game remains in the STEEM blockchain at this point of time, I am very much looking forward for HIVE tokens to come over for more purchases and battles.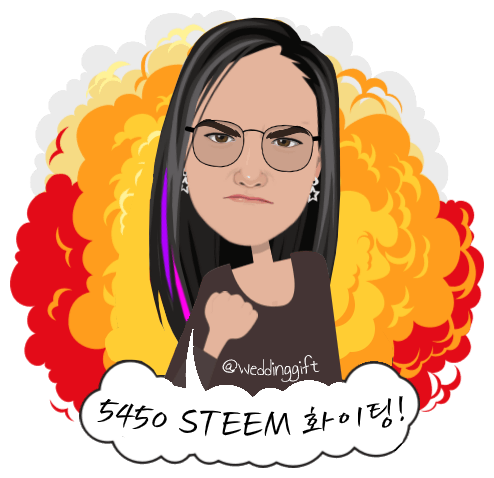 One of the reason that I am still hoping that STEEM will somehow survive before HIVE thrive is that if you have seen my previous posts before regarding both my parents' surgery, I still need the money for their surgery to reduce the cost that I am bearing, especially with the MCO (Movement Control Order) like a "soft lockdown" (going to be "soft curfew" soon I am reckoning if all the exposed ones are not rounded up for testing) has been placed for Malaysia.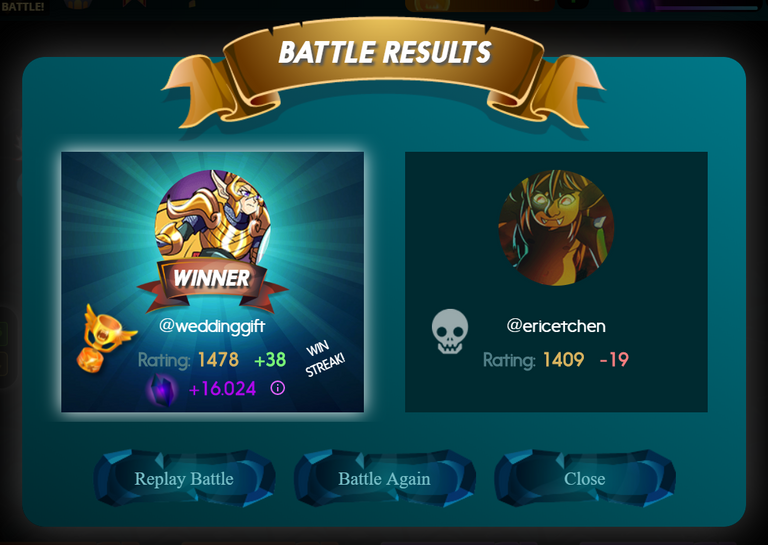 However with quick wins today, and gathering more DEC this round with winning streaks, I am wondering should there be another upgrade?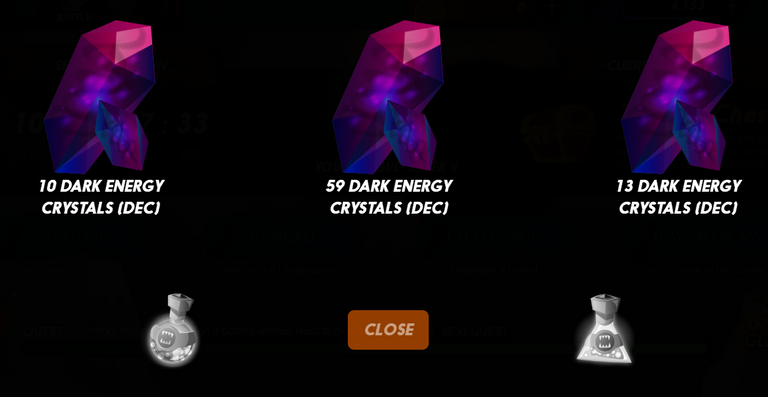 Moreover there weren't a single card win around this time anyways.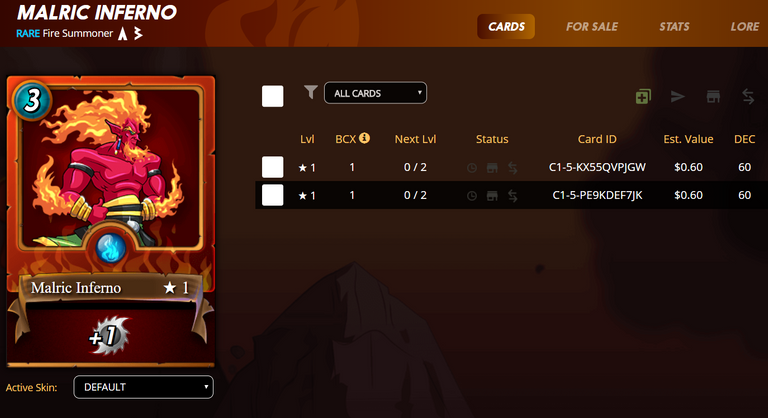 Having been able to win the bid from peakmonster.com before the fork happened was indeed a blessing, and I was wondering should I bank in all my stakes of DEC just to get a level 2 Malric Inferno so that I do not always need to rely on a single level 2 dragon Summoner for leveled up cards?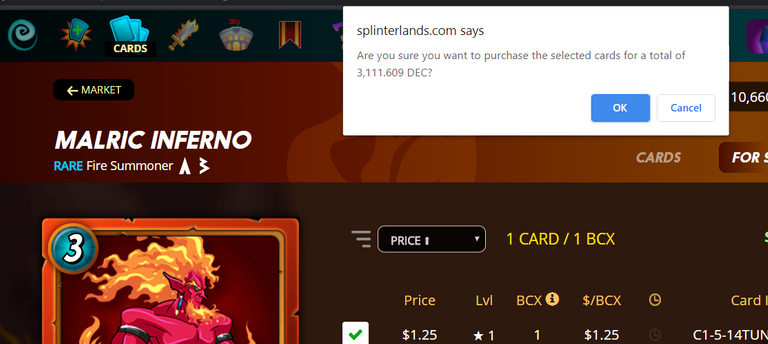 After considerable amount of thought;
why not?
There are many ways in investments and like a lot of my previous posts in my Spliterlands journeys, you sometimes really got to spend to earn more later.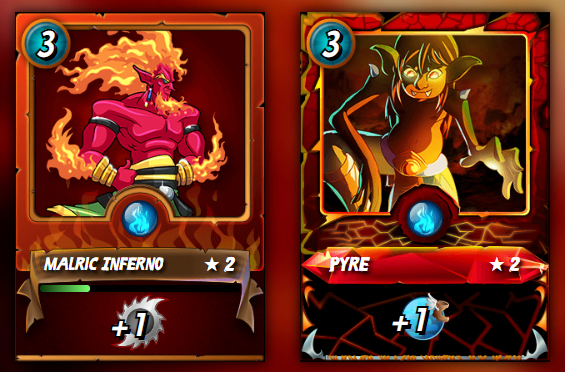 With an extra leveled up Summoner at least I have for Meelee attacks I find this gives much advantage when power is needed; and when speed is needed Prye can step in.
However, this is no financial advice nor gaming advice...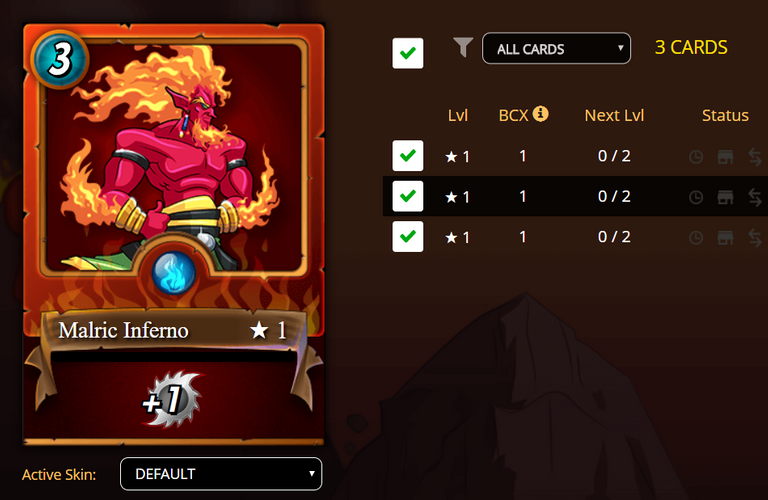 So off I go, getting ready for level up and getting ready for future battles. At least if one day I do not have time for battles, I can rent it out for newbies.
So far I am happy that all my DEC wins were enough for this purchase; and I am looking forward to eye on my other usual summoners if possible.
Until Then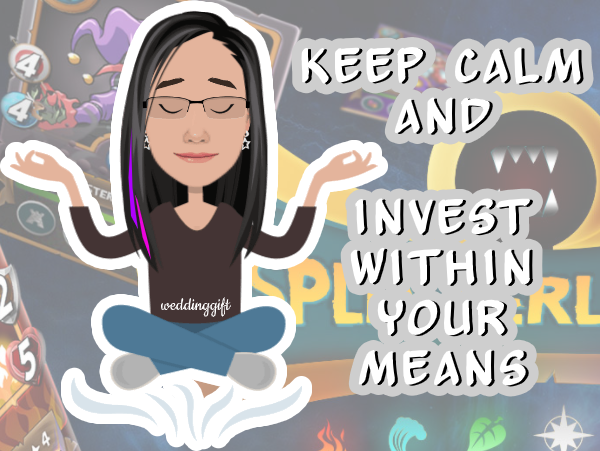 This post is going to be 100% Power Up in order to better support the community in this new season
ps: All my caricatures are custom modified to suit my expression from pre-generated iMirror images. Most of them you won't see them available in that app.
I now also provide services at @craftsofluv of 10 customised caricatures for like this sized for telegram use for 5 HIVE. If you are interested, contact @littlenewthings for further discussion in discord or in telegram
---
---