Heya splinter fams,
---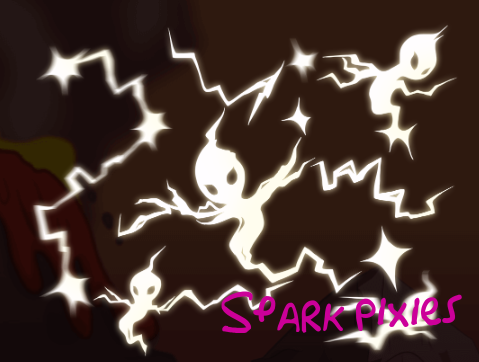 ---
Spark Pixies This week splinterland's weekly challenge theme is Spark pixies. Spark pixies are a group of small but yet very powerful electrical sparks. They have the ability to burn the village in just a few minutes. I didn't think I would participate in this week challenge because my spark pixies are just level 3 and I am battling in the champion league. we all know champion league players come up with their maxed legendries so in such situation if you go with your level 3 card then It is sure you are going to get killed brutally by your opponent.
But I was lucky enough, rules did help me and I was able to win one battle using spark pixies. Spark pixies carry natural electricity which produces powerful electrical sparks. This 4 mana Fire element card comes up with a very decent high speed. I like it because of its speed but on the other hand, I don't like that it has only 2 life at level 3. I like its powerful ranged attack. But when you use this card with selenia it makes it even cooler.
After seeing its magical impact I am considering to make it at least level 5. At level 5 I will be getting stun ability and that ability itself is savage.
Abilities
It has three abilities Flying, at level 1 stun at level 5 and dodge at a maxed level.
Flying

Flying ability increases the almost 90% chances of evading ranged and melee attack from the monsters who don't have the flying ability.
---
Stun

Stun When the monster with the stun ability hits the target then it has a chance to stun the target and causing it to skip the next round. But I don't like it chance kind of thing when it has this ability then it should stun target in each round :P I hate it when my stun ability monster doesn't stun target on time XD
---

Dodge ability is one of the best abilities. It increases the almost 90% chances of evading ranged and melee attack.
---

My battle Using Serpent of Eld
---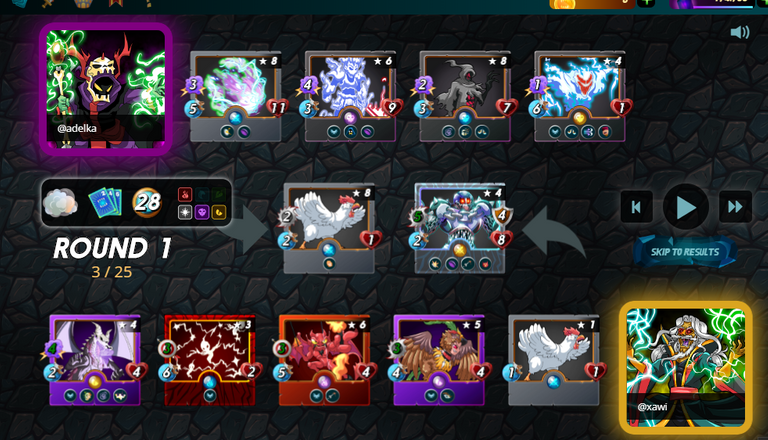 ---
---

I was given Fog of war(Monster lose sneak and snipe ability) and EVen stevens(only monsters with even mana cost may be used in the battle.) along with 28 Mana cap.
My lineup
The rule was even stevens and I wanted to use spark pixies. I also wanted to increase melee attack of chain golem and wanted to increase the magic attack of my black dragon that's why I decided to use Archmage Arius summoner.
---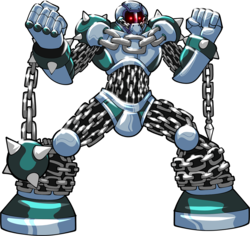 CHAIN GOLEM
I used CHAIN GOLEM in the first place. Level 4 and 8 mana chain golem was perfect for the first place. I used it because of Shield, Void and piercing ability. However, it has slow speed yet it has a strong melee attack. And it got extra melee from summoner buff.
---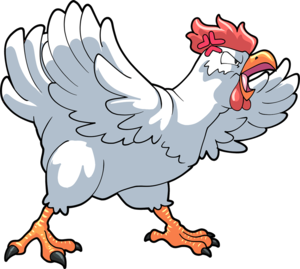 FURIOUS CHICKEN
I used FURIOUS CHICKEN in the second position. It's like I can't play any battle without chicken :P Chicken has become an integral part of all battles XD. Anyways purpose of using chicken in the second position is I wanted to escape magic blast or maybe wanted to waste ranged or melee attack.
---

FIENDISH HARPY
I love this dragon epic 2 mana monster. FIENDISH HARPY is amazing with its high speed, flying ability and most important opportunity ability.
---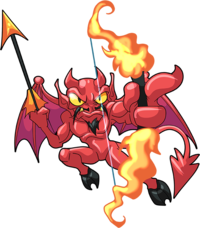 ---
Imp Bowman
I used the Imp Bowman in the third place. Another 2 mana but very powerful in terms of speed and range attack. It has 2 classic abilities flying and piercing.
---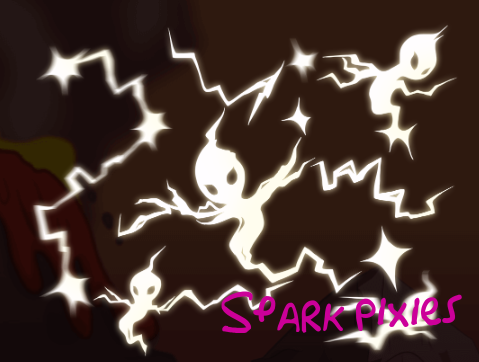 Spark Pixies
I used Spark pixies the theme of the week in the 4th position. I knew that rule is even stevens so I didn't have any sneak attack fear. It did really help although it has just flying ability at level 3 yet it helped me a lot you see it got extra raged attack from the summoner buffs. 3 ranged attack along with 6 speed just imagine the fun :P XD
---

Black Dragon
I used a Black dragon in the last position. I wanted to increase the life of my all fellow monsters I wanted to decrease the speed of all the opponent's monsters. In addition, I love its life leech ability. Each time monster with this ability damages the life of the target it increases the life of that monster.
Will I Use Spark pixies again?
Yep, I am thinking to upgrade this card asap so I can use it more often. I like its speed and stun ability so for sure I am going to use it.
Did my strategy work out?
Clearly, I won so 100% it worked. I am already a big fan of ranged attack so spark pixies have a cool ranged attack. am already loving it.

---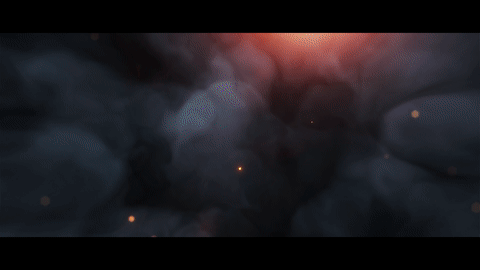 ---
All gif's dividers credit goes to @splinterlands. That's all, for now, see y'all around in the next challenge TC.