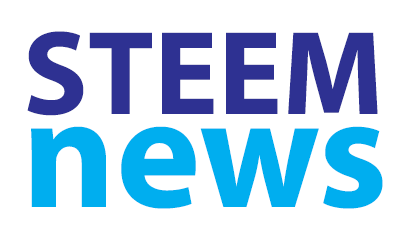 Spotlight on the Artist is back.
Learn about revoking authorities, catch up on updates from the Steem Proposal System, and check the latest updates on TypeEarn.
And there is news and discussion about SteemReply, NextColony, SteemLeo, @vocalists-trail & Steemian Idol, Splinterlands, and a Horror Movie Review Contest...
---
---
1. Spotlight on the Artist is back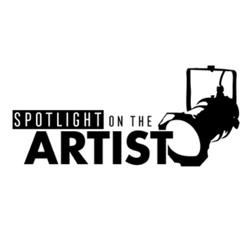 The popular 'Spotlight on the Artist' show hosted by @onemedia and @d-vine is returning to MSP Waves on Friday after a summer break.
The show features Steem musicians from around the world and the guests on this one-year anniversary edition will be @yamaagni, @junkfeathers, @skaarl, @ApexMusic and @tenpoundsterling...
Details of all Steem related shows on MSP Waves, Rambling Radio and other Discord channels can be found in a weekly listings post published every Sunday by @pennsif...
---
---
2. Revoking authorities
Following a security issue reported yesterday by @themarkymark with an account named 'steemengineteam' (nothing to do with Steem-Engine.com), both @contrabourdon and @luegenbaron have posted reminders on how to revoke account authorities via Steem Keychain and Steem Connect respectively...
---
---
3. Steem Proposal System updates
@steemchiller has posted an update on his current development work on the popular Steemworld.org site that is now being funded by the SPS...
Witness #25 @emrebeyler has submitted a proposal to the SPS for 12 SBD per day to run a Public Hivemind SQL service...
---
---
4. TypeEarn improves browser performance
Recently launched typing skills app @TypeEarn has made some improvements to ensure it works properly on all browers...
---
---
5. SteemReply adds Reply Templates
Developer @arcange has added a new reply templates feature to the SteemReply app to speed up standard format responses to commments...
---
---
6. Stardust and Reward-Blueprints coming to NextColony
Space game @NextColony has posted an update with more details of what will be coming when the Yamato module is released on 15 November.
Stardust and Reward-Blueprints will be there to be discovered...
---
---
7. SteemLeo DEX off to a strong start
@steem.leo reports a good start to their new LeoDex. Three tribes have already burned 1250 LEO each to get listed on the DEX.
One of the tribes who have joined the LeoDex is CTP run by @jongolson...
Jon will be talking about the ClickTrackProfit tribe on Monday's TRIBE.talk on MSP Waves...
SteemLeo has also posted an update on the Syndication Authors project to onboard new authors. 13 authors have so far been syndicated...
---
---
8. Return of @vocalists-trail & Steemian Idol contests
Australian musician @wishmaiden has put out for a call for support to revive the @vocalists-trail and Steemian Idol entertainment contests...
Sonic Groove Live judge @isaria has posted her top five picks for this week's contest. The full results of Sonic Groove Live Music Contest - Week 7 will be released on the @sonicgroovelive account in the next day or two...
---
---
9. Splinterlands Weekly Curation Contest
@steemmonsters has posted a reminder on their new manual curation program. They are looking for quality content about the game - creative content, fan fiction, fan art, statistics...
They are also running a weekly contest for people who create great content and share it on other social media - 100% upvotes are up for grabs...
---
---
10. Horror Movie Review Contest
@wiseagent has posted a reminder about his Horror Movie Review Contest.
Write a review of a horror movie you have watched for the chance to win a share of the 15 STEEM prize pool...
The contest runs until 30 October...
---
---
(change on previous day in brackets // n/c = no change)
Follow @penguinpablo, @steem-data & @eforucom for more statistics.
---
---
Visit the Steem Meetups & Events Calendar for a full list of meetups coming up...
---
---
This is #208 (20 Oct '19) of this daily news service.
Please let me know of any important posts or key data that should be included. Comment below or message me on Discord Pennsif#9921.
---
---
Burn Note - 5% of the post rewards will be burnt by setting a beneficary to @null.
---
---
[ graphics by @pennsif ]