The Steem News @ 7 November 2019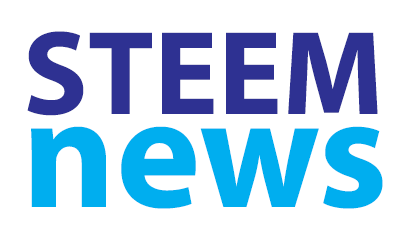 SteemFest 4 has completed day 1 - and the recordings are available online.
The SteemFest Proof of Hug is going well, and the stories and drinks are flowing.
And there is news and discussion about a major new release of SteemPeak, BUILD tokens, SPI, DBlog, SteemQuest, Splinterlands, and the 32nd Steem Munich meetup...
---
---
1. SteemFest 4 - live from Bangkok
Day 1 of SteemFest 4 is now over. If you missed the livestreams recordings are online...
0h:07m - 3Speak with @theycallemedan
0h:27m - Steempress with @Fredrikaa (video)
0h:30m - Steemplus with @stoodkev
0h:42m - HaveYouBeenHere with @martibis (SteemitWorldMap)
0h:58m - SMTs with @vandeberg & @gerbino of Steemit Inc
1h:35m - Steempress with @howo
2h:10m - Coingecko with Kristian Kho @awesomianist & Johnson Lai @superoo7
2h:38m - Understanding Full Time Creators with @jarvie (SteemPeak)
3h:07m - Waivio with @grampo
---
Day 2 of the SteemFest Conference will be starting around 2.00am UTC on Friday...
---
---
2. SteemFest 4 - Proof of Hug
As part of the special SteemFest 4 Meet the Steemians contest @arcange this year introduced the 'Proof of Hug' for extra points...
---
---
3. SteemFest 4 - reports from the field
The SteemFest participants are posting their reactions and stories to give us all a flavour of the event...
---
---
4. Major new release of SteemPeak
To coincide with SteemFest SteemPeak has launched a major new version of its popular Steemchain frontend.
This new release v2.0 includes Guest 'Social' Logins , a new Burn Promotion System, a merged and improved editor and post scheduling via Keychain. The @battlegames tribe has also been added...
---
---
5. BUILD tokens on SteemLeo DEX
The BUILD token is now on the SteemLeo DEX for trading...
---
---
6. PayPal accepted for SPI's monthly group buy
SteemPower Investments @spinvest is now accepting payments via PayPal for the monthly group fiat to SPI token group buy...
---
---
7. DBlog voting updates
DBlog has changed some of the rules for their @dblog.supporter and @dblogbasicincome upvoting accounts...
---
---
8. SteemQuest at the Tavern
SteemQuest is an ongoing and growing RPG world on Steem.
A new turn is posted every 48 hours. New players can join anytime...
---
---
9. Splinterlands Facebook & Telegram Report
@steemmonsters has published its regular social media update of activities on Facebook and Telegram.
They have just had a successful advert on Facebook, and this week will be doing a a gold foil Furious Chicken giveaway...
---
---
10. Steem Munich Meetup - 13 November
@chris4210, @peter2017 and @backinblackdevil have posted details of the upcoming 32nd Steem Munich meetup on Wednesday 13 November...
---
---
(change on previous day in brackets // n/c = no change)
Follow @penguinpablo, @steem-data & @eforucom for more statistics.
---
---
Visit the Steem Meetups & Events Calendar for a full list of meetups coming up...
---
---
This is #224 (07 Nov '19) of this daily news service.
---
---
[ graphics by @pennsif ]
---
---