Dark Energy Crystals are an awesome multi-purpose token used in Steemmonsters and traded on Steem Engine and Tron. However, are they a good investment? Is it worth stashing some aside and HODLing for a longer term return?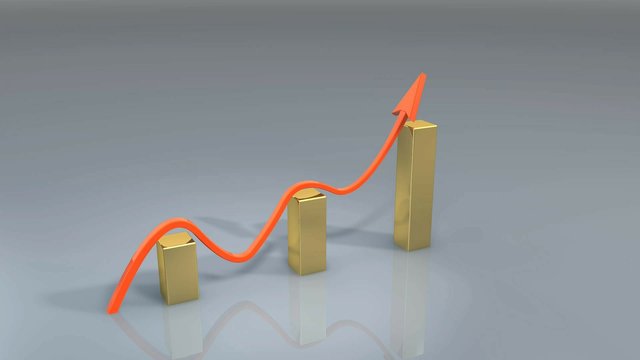 Source: Pixabay
I am starting to believe that DEC will become one of the best long term investments available on STEEM at the moment. Here are a few reasons I am coming to this conclusion.
Following along the general chat on the STEEM Leo discord is fascinating. I haven't jumped in much, but a lot of the chat, particularly revolves around DEC. It seems that there is some serious interest in it from people who's opinion I would hold quite highly. This has really flicked a switch in my mind, that maybe DEC should be viewed more as an investment than just a utility token you get from playing a game.
The chart that @deathcross included in this post jumped off the computer screen and smacked me in the face. Click the link to the post, but basically it showed a number of the most popular tokens, and their performance over the past few weeks. All where negative, most by a significant amount. Only DEC showed an increase of the tokens included - up 18% between 07/07 and 30/07. This was another wake-up call to consider DEC as a valid, long term investment.
Guilds, another reason people need DEC.
DEC is probably the token with the most variety of uses of all on Steem Engine. You can earn it from playing, burn cards for it, or buy it. You can use it for up-votes, buy in game items like potions and orbs, or sell it on the market. But now, with the advent of Guilds, it has another great big purpose. To level up buildings in Guilds will need DEC, lots and lots of DEC. This will become an amazing sink for the token, and make DEC a very valuable commodity in the game. Scarcity drives prices.
Wait until mobile Splinterlands is launched.
They team are hard at work building the mobile version of the game. With everything available in the game already, plus a mobile app, the whole ecosystem should go to the next level. I would foresee a big jump in users, card values climbing, and DEC becoming scarcer and being shared amongst many more people. Once again, supply and demand should push the price of DEC up.
---
I am planning to build up a little stash, and set it aside and add to it whenever I can. DEC looks like a special sort of investment to me, and FOMO is kicking in. Its market cap on Steem Engine is just over $100K, and I could easily see that being much higher.
What do you think? Are you looking at DEC with some serious FOMO? Or is it still a utility token for you, not something to HODL as an investment?
This post is not financial advice, I am not qualified to give anyone any kind of advice. Just my thoughts... Do your own research.