Hey guys,
---
i finally did it! Since I was playing steemmonsters, I reached for the first time the Gold League.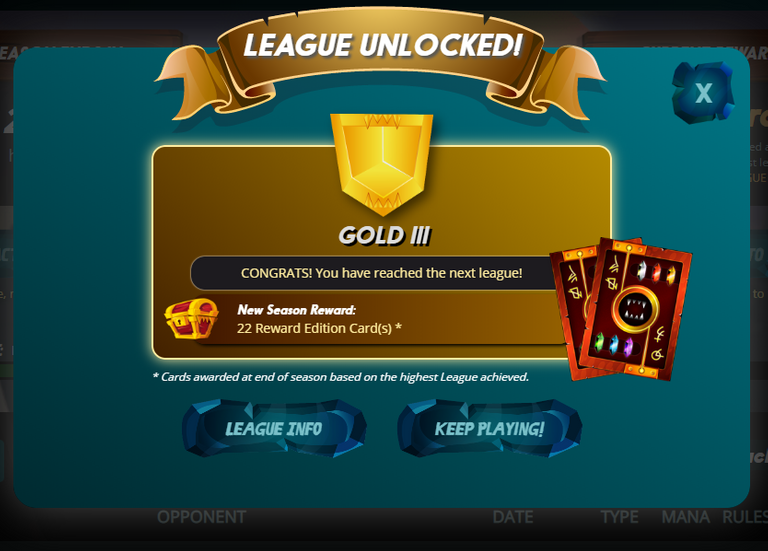 The new cards of the Untamed Edition have certainly done the rest here.
After I sold some Legendarys from the Boosterpacks; I bought myself a Zintar Mortalis in level 6 and could play it for the first time with reaching the Gold League and thus the high-level cards.
There were also some nice Reward cards: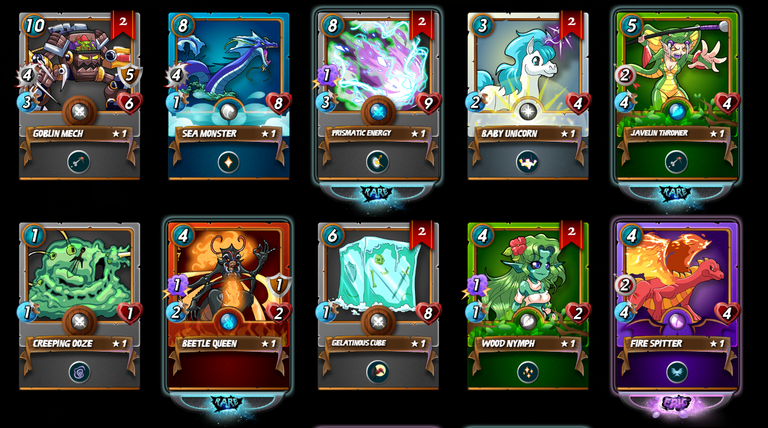 Battle on!