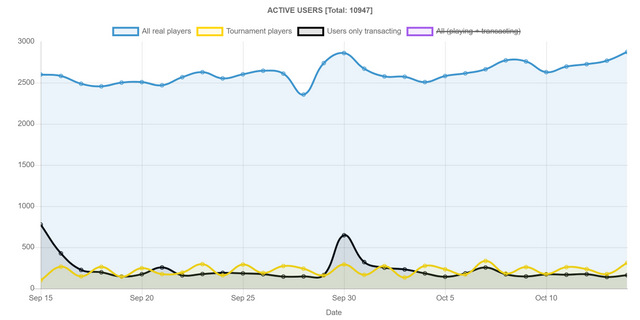 Hey Splinterfans! So, you might think my favorite number in the game is marketcap because I post it all the time, but that's not my actual favorite. My actual favorite is number of accounts playing! Normally I look for all time highs at season ends, but boom BABY! We're still a day away and just hit a new ALL TIME HIGH! 2783! I can't wait to see what happens tomorrow cause it's a season end, Kickstarter is going, and people are coming.
How do I know people are coming?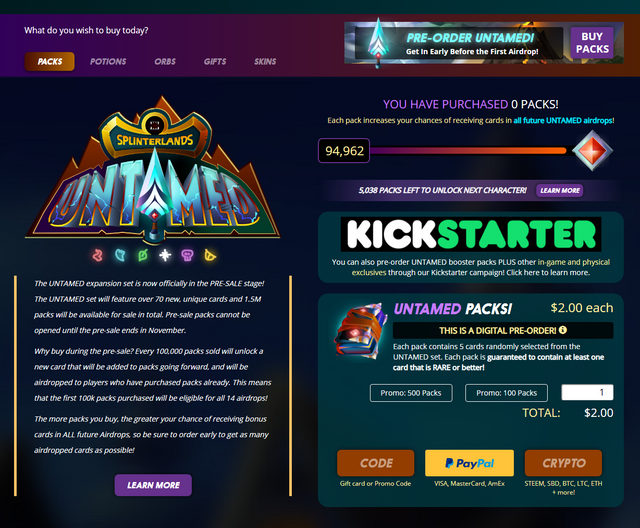 I blinked and we have a total of 94,000 packs of UNTAMED going out. Once we roll over to 100,000 anyone buying them off the site won't get the first airdrop. I can't believe how fast these went. Honestly, this 100,000 sold faster than the last 100,000 for Beta. That's remarkable to me!
Anyway, players holding cards should smile every time they see more accounts playing! Congrats guys and keep it up!!!
Kickstarter
Oh, if somehow you haven't been paying attention then check out our kickstarter. It's flying! It's 4X goal!!!
https://www.kickstarter.com/projects/526764488/splinterlands-untamed-a-blockchain-trading-card-game?ref=user_menu