Hello,
The month of May is already history, so let's see how it went in the game.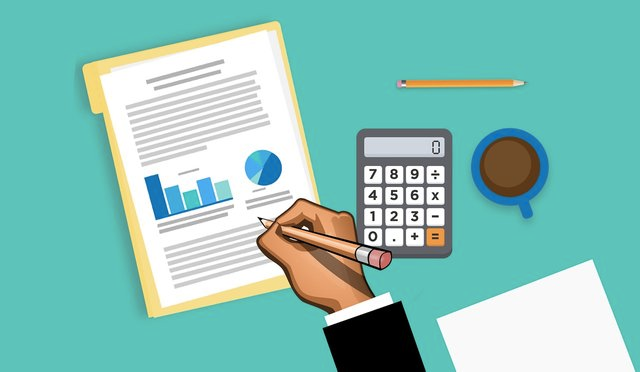 ---
SEASONS
In May two game seasons were played - season 14 and 15. My goal for these seasons was:
in Seasons 14 and 15 to take a place in the top25
In both cases, the objective has been achieved. In season 14 I took the top25 place between 11 and 25 (unfortunately I don't which one). However, in season 15 it was already better and finally I took the 5th place.

As a reward for the places I received 50 booster packs of beta edition, which made me very happy :)
---
TOURNAMENTS
In May I took an award winning place in 34 tournaments, including 12 podium finishes (7 x first, 4 x second and 1 x third). A lot of the tournaments in the lower leagues I gave up and focused mainly on the gold and diamond league tournaments. Let's see if this translates into numbers:

As you can see on the chart, the most tournaments were played in the gold league and the least in the bronze league. I skip the novice league because I leave this section to new players.
What did the winnings in particular leagues look like?


Definitely the most advantageous was my participation in the tournaments of the diamond league. It was there that I won more than half of my STEEMs.
Let's see what the distribution of winnings this month looked like due to the foil of the cards: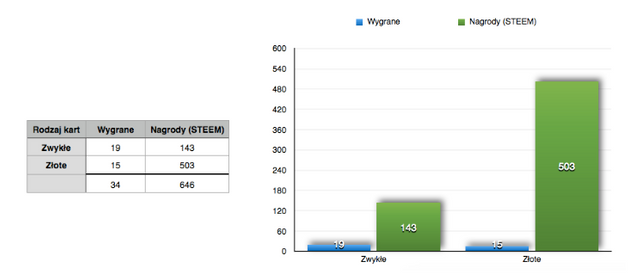 As you can see, I had more tournaments played on regular cards, but it was the gold ones that brought me more prizes.
@jarunik thanks for renting the cards, without them there wouldn't be this prizes.
To sum up, in the tournaments played in May I won:
646 STEEM,
tokens: 50 BATTLE.
This is my best month in terms of tournament winnings. My goal for May was:
to win 500+ STEEMs in tournaments
So I also managed to achieve this goal.
---
Finally, let's take a look at how my "tournament earnings" have been looking since the beginning of this year:


I'm very happy with this table and keep it that way ;)
---
@jacekw thank you for your support and good word ;) ah.... I almost forgot. And how did it go for you in May? :P
@imperfect-one congratulations on top1 in the ranking of tournament prizes won ;)
Greetings and have a nice weekend :)
@pkocjan
P.S. If you want to see how your tournament winnings are doing, take a look at steemweb.pl. @rafalski did a great job ;)