This week was the luckiest I had regarding getting good pulls out of the reward cards.
Hype 1
My last post about pulling a goldfoil legendary is not even a week old and I sure hope I did not use all my luck for the coming Untamed opening.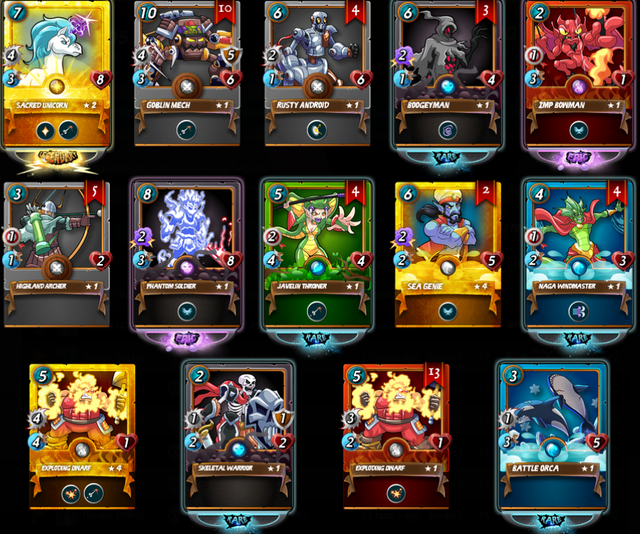 Hype 2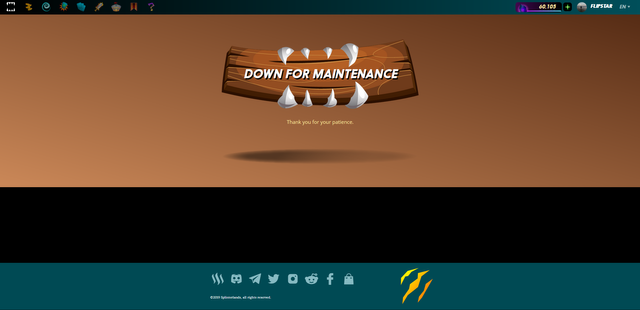 There is no going back now...I dont know how long we will be down for maintance but when we are back the world of Splinterlands will be full of new monsters.
I am still uncertain how I will open my packs. One by one or rip them off like a patch and just mass open them all.
As we dont know many of the new cards I think I will do it one by one to see what Untamed has to offer.
The revealed cards look powerful and I am so curious to see how well the team implemented the new cards to make them desirable but also keep the old cards relevant and desirable as well.
One hand I want the old cards rise in value till no one can pay for them anymore because I am greedy like this but on the other side the game needs to be accessible for new players for a reasonable price.
I think both is important for the game to grow as you dont want to piss of the early investors but as mentioned need easy access.
I am hyped...I hope you, too
Cu on the other side