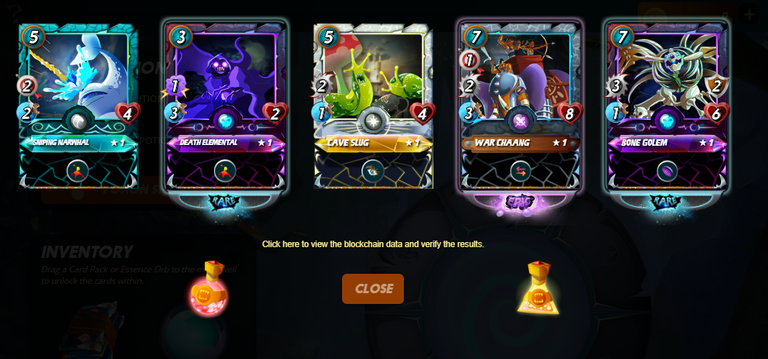 Hello everyone!
First of all, HAPPY INTERNATIONAL WOMEN DAY!
I wish to all women in the world to be happy, enjoy your life, and let all your dreams come true!
Today I want to share with you my way to improve my skills in splinterlands.
All DECs which I earn from battles and tournaments I spend on purchasing new untamed packs. I believe, that it is very important to have more good cards, and to level up existent ones.
Of course, I also donate DEC to my guild, I want my guild become a top one. And really like my guild. I am lucky enough to get into that guild. It is my first, and hopefully, an only one guild.
Now I am thinking about some cards which I have. Should I sell them and get some DECs? Or should I keep them? I have some cards, which I don't use at all, because I actually don't know how use them haha
---
I will repeat that I am buying packs in https://monstermarket.io/packs, because it gives a cashback. Not so much, but still better than nothing.
GOOD LUCK!
If you don't play steemmonsters, so HURRY UP and join it now
---
---
---
If you have any questions about Korea don't hesitate to contact me here or via instagram

More articles about my travel adventures you can find here




---