For three (3) seasons in a row including the last one which just ended, the highest league/rank I have managed to reach was the Diamond III leagues giving me 40 reward edition cards. XD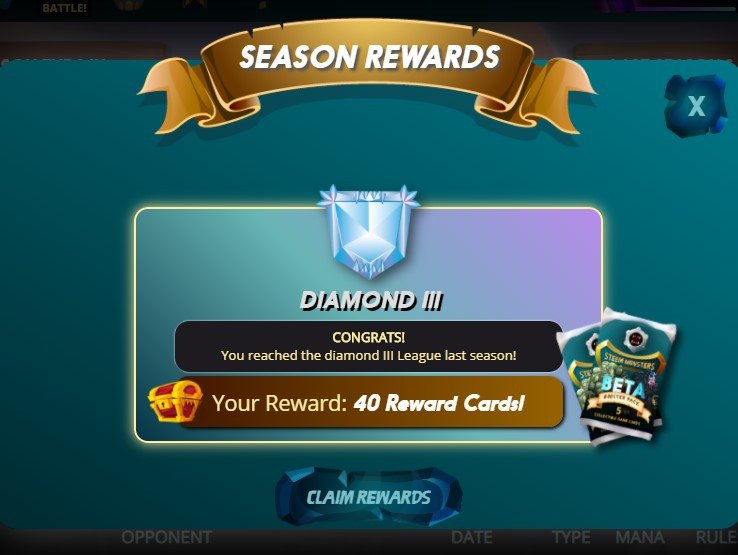 For the past seasons my season card rewards have been mostly subpar. They mostly consist of normal rarity monster cards and some rare ones with no epic/legendary or even a gold rare one.
But for the last season, not only did I get myself a sweet rare gold card (Golden Naga Windsmaster) but I also got myself 5 EPIC's (3 Imp Bowman and 2 Manticore).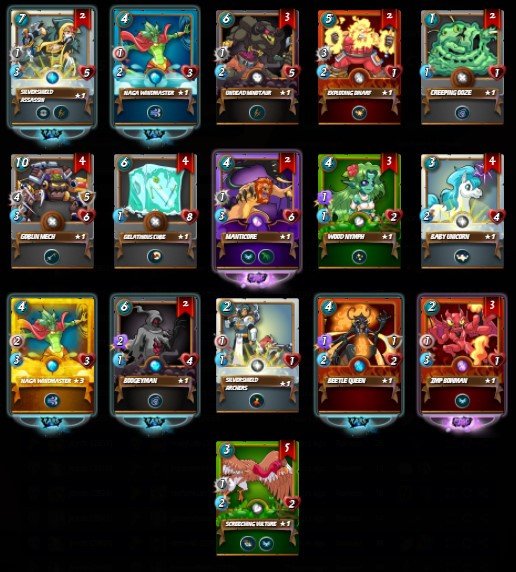 So obviously this is one of the best season card pulls I have done in a long while. Although in all honesty I was looking forward more to a "Spirit Shaman" Epic card so that I can upgrade mine to level 3 and get that "stun" ability.
I have already a level 4 Manticore and have already enough cards to upgrade my Imp Bowman to level 4 but since my Fire Summoner is still at level 4 I'm not yet leveling up my Bowman. So it would have been super cool if the epic I got was the "Spirit Shaman" monster card. XD
Anyways, still a good card pull mostly because of that rare gold card. XD