Crypto Class Action Knights Arise! - Tournament 2
The first Tournament in the Crypto Class Action Knights Arise series was a big success!
Although we only had 11 registrations and 9 participants, there was an excellent standard of play and sportsmanship.
We had a wide range of participants from Splinterlands newbie @flyingboy to #4 Splinterlands leaderboard ranked legend @jacekw! with @karenmckersie winning her first Steem in a Splinterlands tournament.
Congratulations to the winner @jose27117.
Importantly over 15 people and well over $1 million in claim joined the Crypto Class Action against Facebook, Google & Twitter as a direct result of the tournament.
That's 27 Steem well spent in my book!
Congratulations to @aggroed, @yabapmatt and the Splinterlands team for creating a fun and effective vehicle for marketing to people active in the Crypto space.
The second tournament in the series is in 3 days time.
Entry fee is 1 SUFB token. Prizes are in Steem & SUFB.
The easiest way to get a SUFB token is to signup for the Crypto Class Action by sending an encrypted Steem memo to @jpbliberty saying "Join Crypto Class Action. My [email/Telegram] is [XXXX]".
You'll get the chance to get a nice $$$ payout if the case is successful and you'll get bonus SUFB tokens depending on the size of your crypto holdings.
More details in this post.
Or you can use the regular online form in the link below.
This is both a thank you for the Steemians who have signed up already and a promotion to get more people to join.
Have Fun!!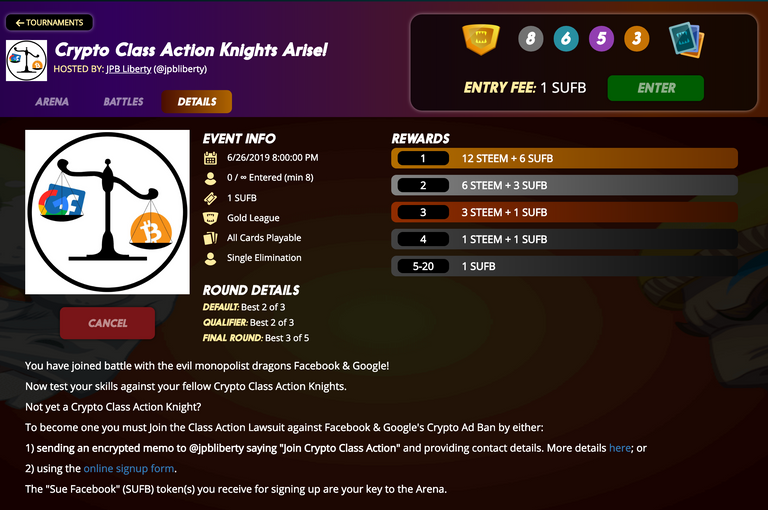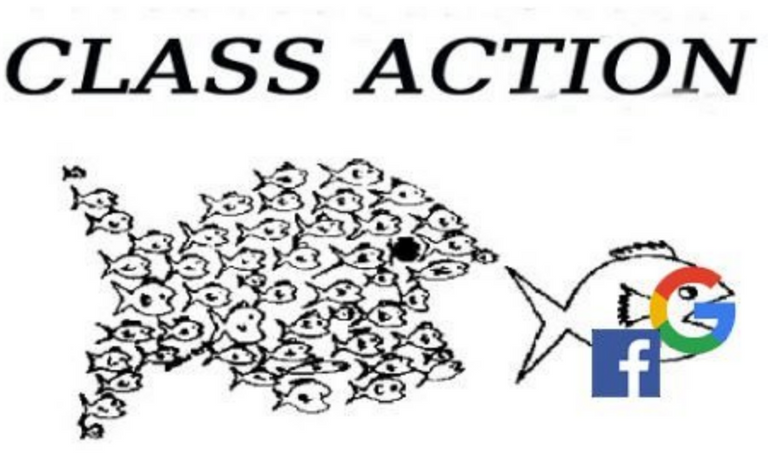 ---
---