Been selling cards and saving those Steem to buy and support the Steemmonsters Untamed Fundition campaign. But Steem price is free falling these days and it's so hard to spend my Steem.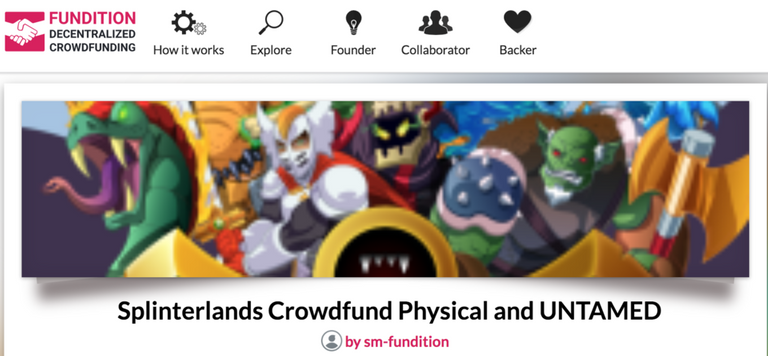 Only 6 days ago, I paid 1421 Steem for the $205 Steemmonsters Untamed Fundition package. But now, the same package will cost me 1628 Steem. That is 200 more Steem in just a few days!
Fundition is the only place for me to support this campaign as I do not want to spend more fiat at Kickstarter. So its really frustrating to see the crypto price dropping everyday. I am not sure if I want to buy another $205 package at this rate.
Overall, this Fundition/Kickstarter really offers a super deal for players and investors. Not only you get the new Steemmonsters packs, the bonus cards and potions that come with it are really worth the value. And not forgetting the future airdrops of cards that these packs are eligible for.
Initially I had planned to get at least 3 x $205 package. But it is so expensive (Steem wise) now. Feeling angry and regretful.
If you had not participate yet, I strongly recommend to go for the Kickstarter digital pledges. I am sure you won't regret supporting it. Check it out here https://www.kickstarter.com/projects/526764488/splinterlands-untamed-a-blockchain-trading-card-game/description