Hello Splinter Land roamers!
I have been a #SteemMonsters player for a few weeks now. I started on it a bit late but I got a taste for it and slowly I am building my DECK!
Behold the result of my daily quest...
---
Daily Quest

Challenge

Starting Point

Ending Point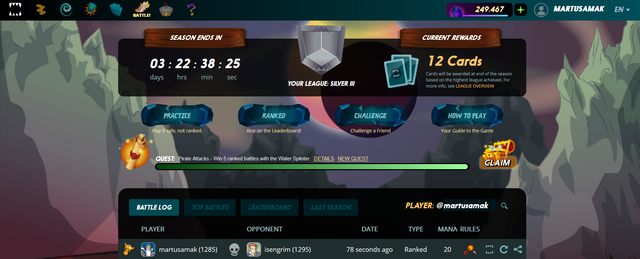 Rewards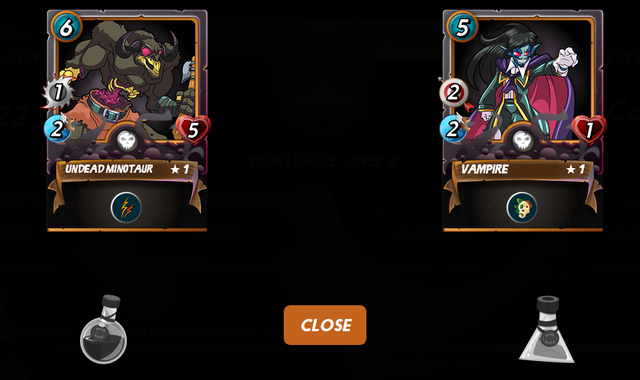 ---
Conclusion
Even being on Silver League III, I found the Water Splinter Challenge quite easy and quick. aybe I got lucky. Maybe my deck is coming together.
I ended my daily quest with almist 85 DEC more, still on silver League III but above my starting position and with my minotaur leveled to 2* and an extra Vampire card. An addition to my still under construction Death Splinter deck.
Hope tomorow's quest goes as well.
---