Hello Splinter Land roamers!
I have been a #SteemMonsters player for a few weeks now. I started on it a bit late but I got a taste for it and slowly I am building my DECK!
Today, in the begining of a new Season, I am starting my #steemmonsters #dailyquest post!
So here...we...Go!
---
Daily Quest
Challenge:

Rising Death - Win 5 Battles with the Death Splinter.
Starting Point: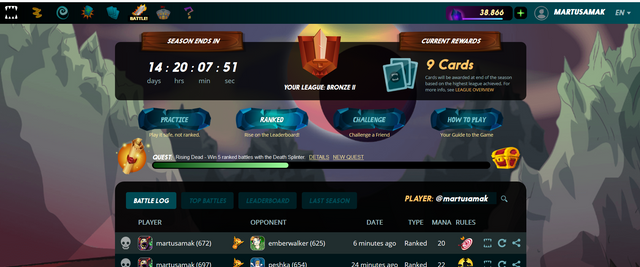 I Started in Bronze II League, and nearly 35 DEC.
Ending Point: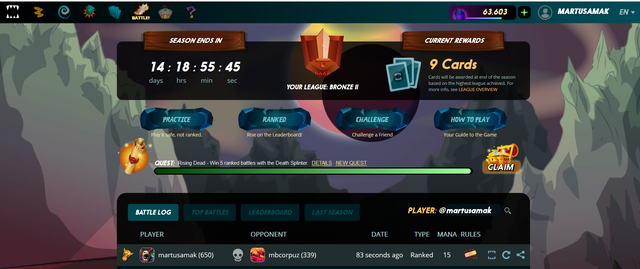 I finished in Bronze II League, and ** 63 DEC.
Rewards

Sea Genie (Gold Foil, *4)
---
Conclusion
It took me a good effort to get this quest done! What would you advise me to use with the death splinter? What Combos work well?
---
Steem on!