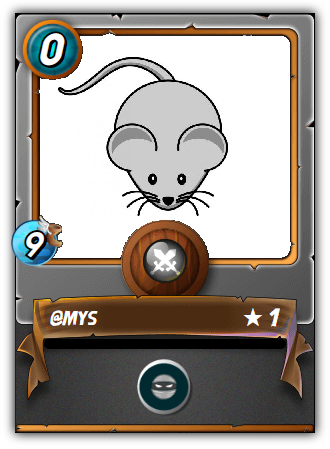 I have started as a Steem Monsters card collector. Collaborated in Life Splinter (Khymia) origins lore in the beginning. Tried my luck as an amateur gamer, then transitioned into a digital collectible card trader.
TOP 5 volume seller
During my over 1 year presence in Steem Monsters community I have traded with almost all of the gamers. According to @rafalski's SteemWeb Steem Monsters Sales Leaderboard I have sold cards for over 24k STEEM in total. This lists me at 4th place upon biggest traders. It is thousands of successful transactions!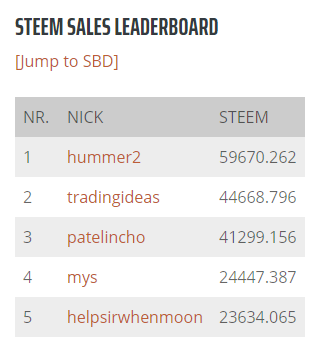 Cheap card prices sneaker
I am traversing the blockchain for opportunities to buy cheap cards. Most of the time taking cards sold way under the market price by collectors who want to get money fast.

Observing blockchain in realtime helps me much here. In the community I have gained the title of one of the fastest buyer. There is secret competition between @mys and @peakmonsters buys ;)

https://steemd.com/b/36287424#25cc83dfe4c6ba934d079b4e222b81286e825cc8
Gentlemanly refund mistakenly sold cards
People often make mistakes when selling cards. Especially when combined many BCX's. Peakmonsters.com has a warning when the price we try to sell at is much lower than market. However players still do mistakes. Eg. many Asians go wrong with , and . decimals. Another group of players sells combined cards for a price of 1 BCX. I have seen some who missed one or more zero-es 0 in the price field also.
I fully understand all above. We are humans. Mistakes happen.
For these kind of players I am always helpful to return card. There wasn't situation I refused that ever! You can trust me ;)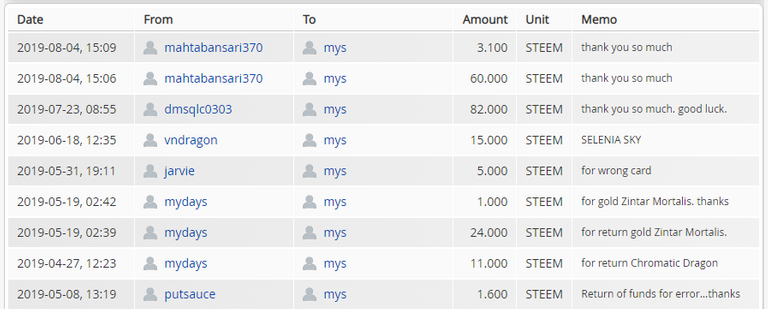 Partial list of refunded cards from last months
In my opinion it is far better for whole community to be fair. It helps make community bigger, more friendly and rises value of cards higher. Let's kindly trust each other ;)
---
Middleman?
I have proxied card trade between players few times. I don't have official Steem Monsters Merchant status. However I am willing to be mediator if You happen to need service in the future. Just call me @mys at Splinterlands Discord or via DM @mys#4442 directly.