Elven Cuts Down Paladin • Kill Of The Day
Kill Of The Day goes to my Elven Cutthroat for cutting down @digital-wisdom's Silvershield Paladin to help clear the road to victory.
Diamond League II
I'm making headway in Diamond League II. I guess the big guns have moved on up.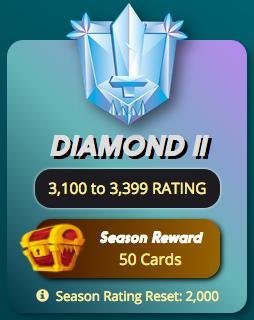 The Lineup
With Unprotected and Up Close & Personal Rules, my Death Team's Melee players were hyped up and ready to go! They took down the Life Team with a steady onslaught of hits and poison.
Check out the battle here:
Get in the game and earn daily rewards!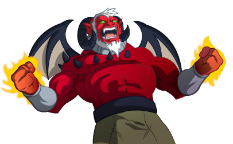 Earn Dark Energy Crystals and buy Essence Orbs!

Get into the tournaments and win $$!
Thank you @aggroed and @yabapmatt for creating Steem Monsters.
---

Thanks for the art @overkillcoin... minnows, dolphins, whales... I'm down with squid!