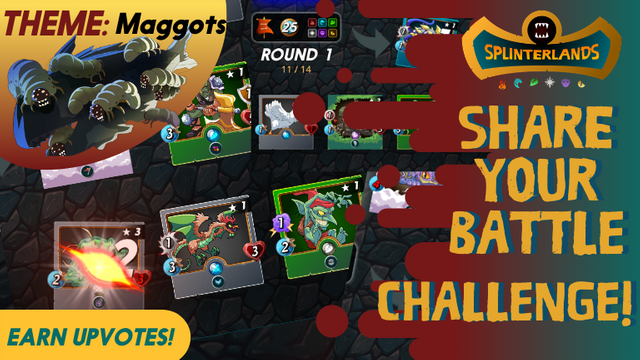 Create a post sharing a video of one of your battles using the Maggots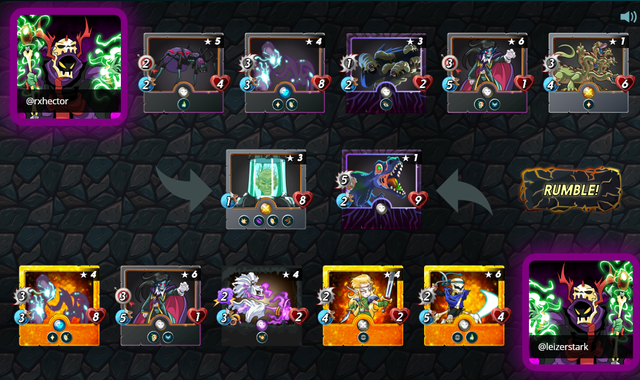 https://steemmonsters.com?p=battle&id=850d2e861b834114ee0f4c214e53a099525f05ed&ref=rxhector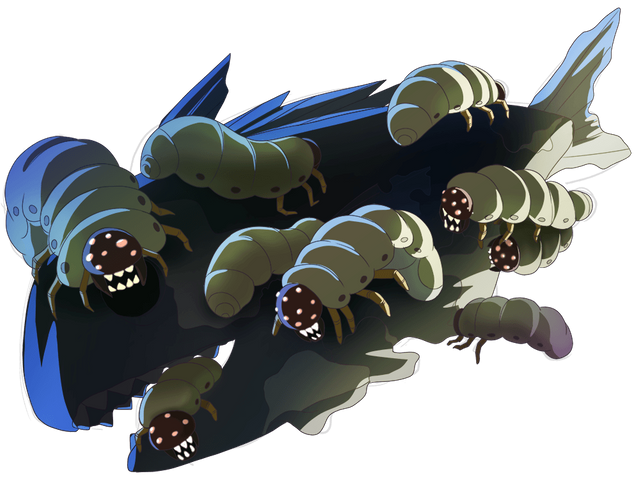 Explain your line up. Why did you use certain monsters in specific places?
lord arianthus - beasty tank w/shield/void/reflect & thorns
haunted spider - ranged w/poison
haunted spirit - heal w/magic reflect
maggots - opportunity
vampire - life leach
hydra - heal
Did your strategy work? What will you try differently next time?
Amazingly enough for guessing it worked really well on this match, i was pleasantly surprised how the opportunity did well.
I will have to experiment more.
Do you use Maggots often? Why or why not?
I haven't ever used maggots until today. I had to go buy some from the market just to make this stupid post.
I do like the special opportunity (like a vulture)
I will keep trying and see how it goes, i may have to upgrade them higher than level 3 to be effective.
YeeeeeeeHaw !!!
https://steemit.com/splinterlands/@splinterlands/7bufcq-share-your-battle-weekly-challenge-win-upvotes
Tag splinterlands and spt.


The easiest way to help the broke carpenter is an upvote and maybe a resteem.
Projects you may end up funding
Better Server
Better network equipment (better switch/router)
Better drives (need storage space on servers - thinking about a boinc node)
Future servers / vms / dev machines
Need to run a bitshares node
Need to run a steemit node
colocation = $650/mo
server = ???? (cluster @$5k/ea)
bills = $2k/mo
unemployment ain't gonna fix that
i got a few website/gamification ideas - but need to get network and nodes running better before jumping back to development environment

]
[

]
(https://steemit.com/basicincome/@steembasicincome/steem-basic-income-a-complete-overview)
#life #of #a #broke #carpenter #posting #ulog #for #steemit #basicincome
© rxhector
peace ;)