For the players that are getting physical rewards stickers we want to give an update on their look and feel and how it will work.
What we'd like to do is give out sheets of stickers that have 15 stickers on them. Each sticker is a circle that's 3.25"x3.25". The designs look like this: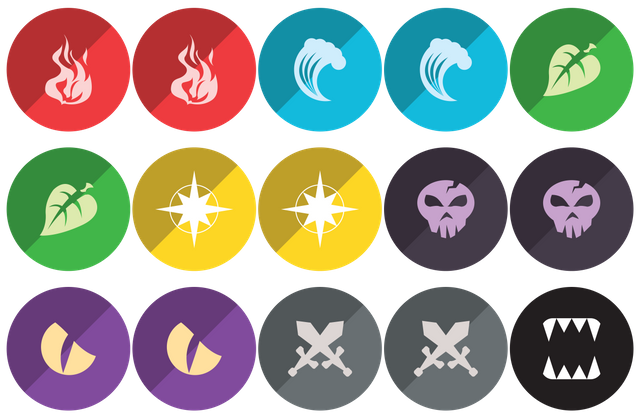 One little challenge though...
The Kickstarter campaign is only promising 5 stickers and not all the Splinters. So, here's what you have to do to get them all!
$115,000 stretch unlocks the Neutral Splinter
$117,000 stretch unocks the Dragon Splinter
$120,000 stretch unlocks the General Logo
180 backers unlocks a second copy of each Splinter logo sticker.
190 backers unlocks a FREE Bumper Sticker to everyone in the campaign getting physical rewards.
Up Next
I heard something about a potion quest coming up... I wonder what that is?