Today is The Last Day of The Season for Splinterlands and I Was Just Completing my Daily Quest to Get my Rewards Before The Season Ends........
Well We Know that The UNTAMED is Going to Be Unleashed in a Little Less than 10 Hours from this Post, Get Excited New Cards are Coming !!!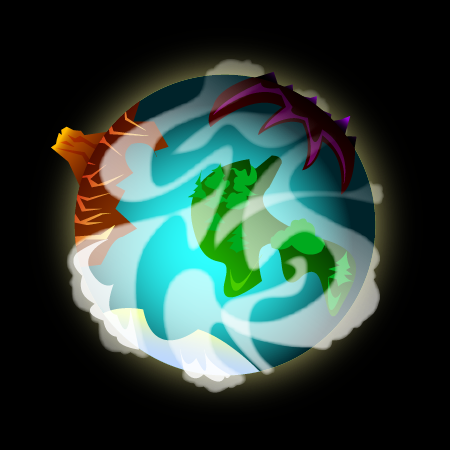 I Just finished my Daily Quest Which Was FIRE on the Last day of The Season and Here are Some Pictures and a Short Video to Share with You What I Got to Boost My DECK, before The UNTAMED Starts..............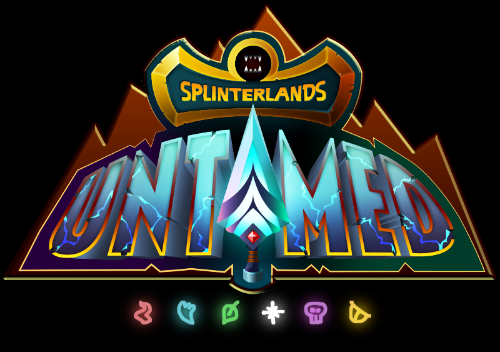 Here is The Cards before I Turn The First One Over............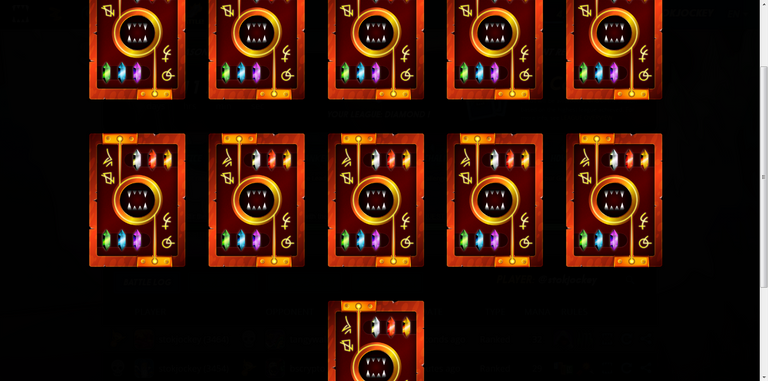 I Turn The COMMON Cards Over FIRST and How Do I Know They are Common ?? They Don't have a Lighted Glow Like The Cards Have That are Not The Commons When I Hover The Mouse Arrow Over Them..........

OK, Now Lets See The Second Card..............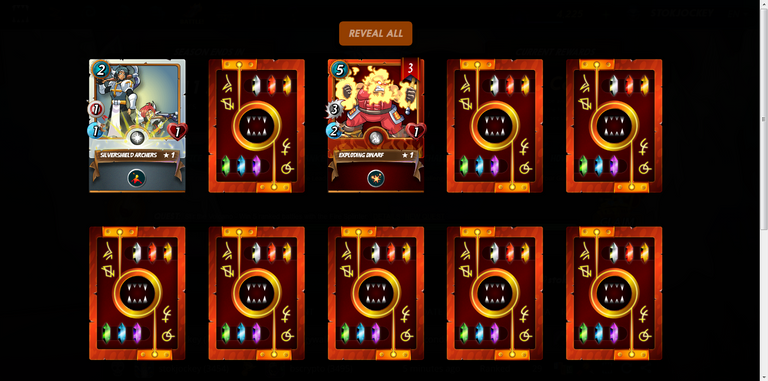 This is FUN because You Get to See The Cards in the Order That I Opened Them........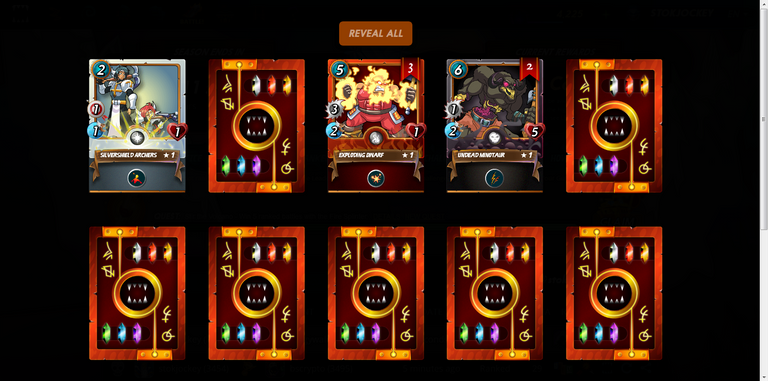 Usually When I do Posts With more Pictures and a Video they usually are Up Voted More......Oh Look, a GOLD Sea Monster, I Love It !!!


I have About 6 More Screenshots Before I Let You See The Video with The "Shake, Shake, Shake"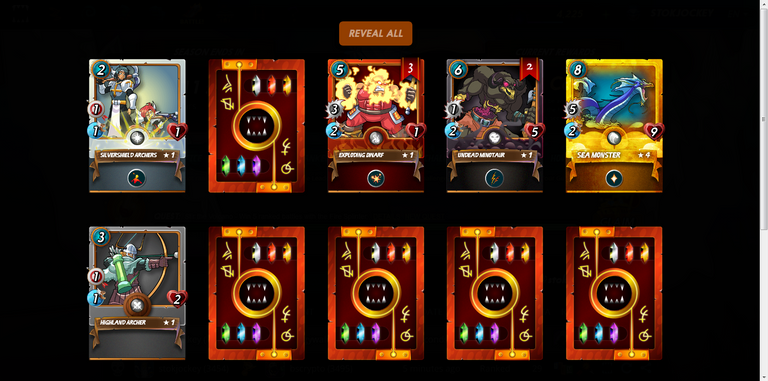 I Like the Anticipation of the Card Turns Knowing that Legendary is Coming..........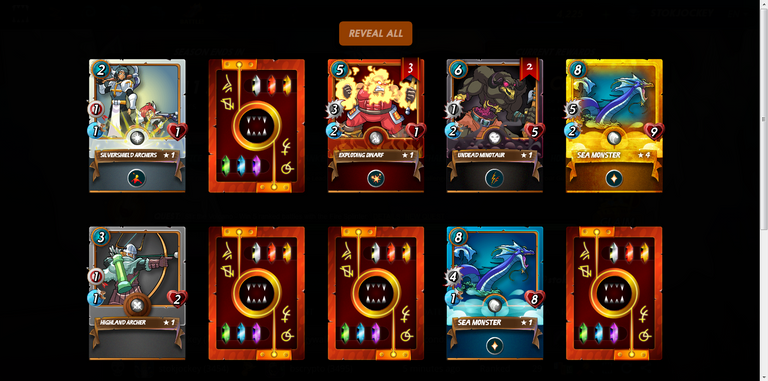 Once You get Steemmonsters in Your Blood it is Tough To Let Go !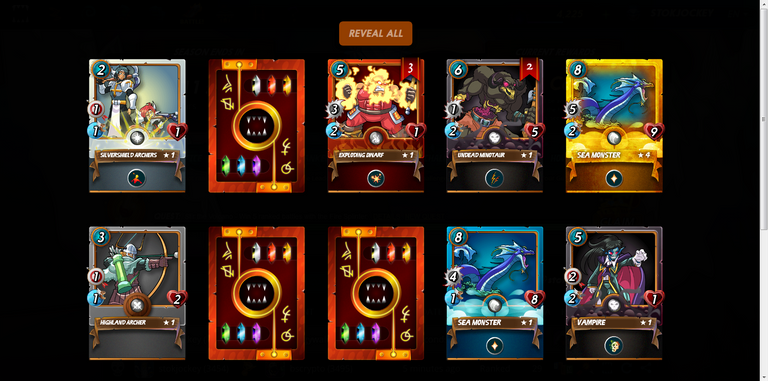 Now of Course You Could have Just Skipped All of these Screenshots and Went Right to the Video, but that is No Fun, You know You want to See all of The Cards............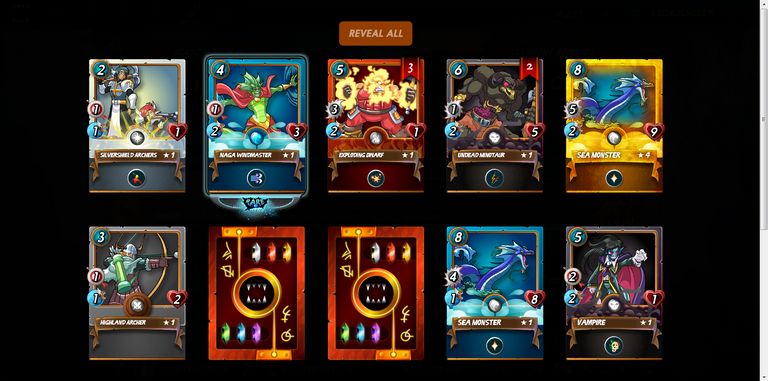 Only a Couple More Screenshots Left, Then the BIG KAHUNA !!!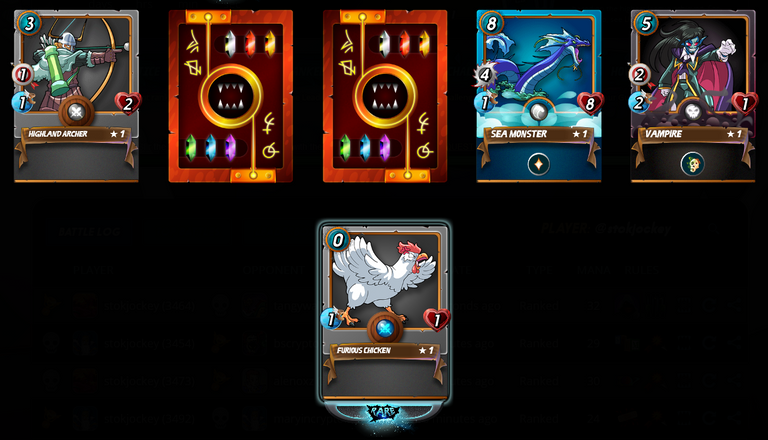 Did I Tell You That UNTAMED Starts a New Season in Just a Hand Full of Hours From Now ???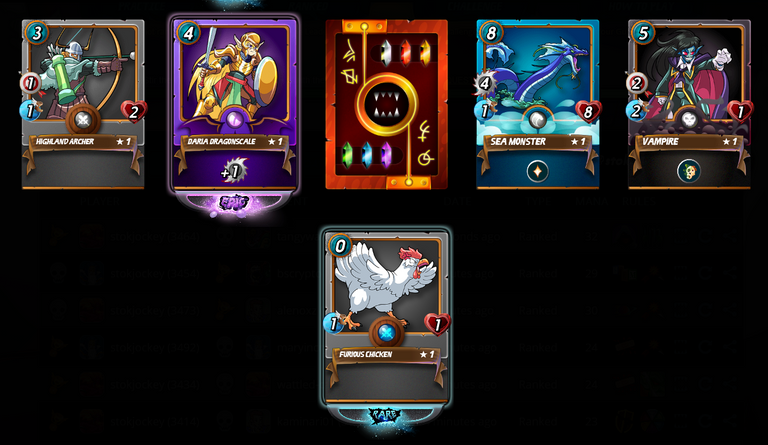 It is Now Time to See if I got a GOLD LEGENDARY MONSTER and for That You Must Now Watch The Video, Enjoy !!!
UNTAMED Is Here in less than 9 Hours, Get In The Game.........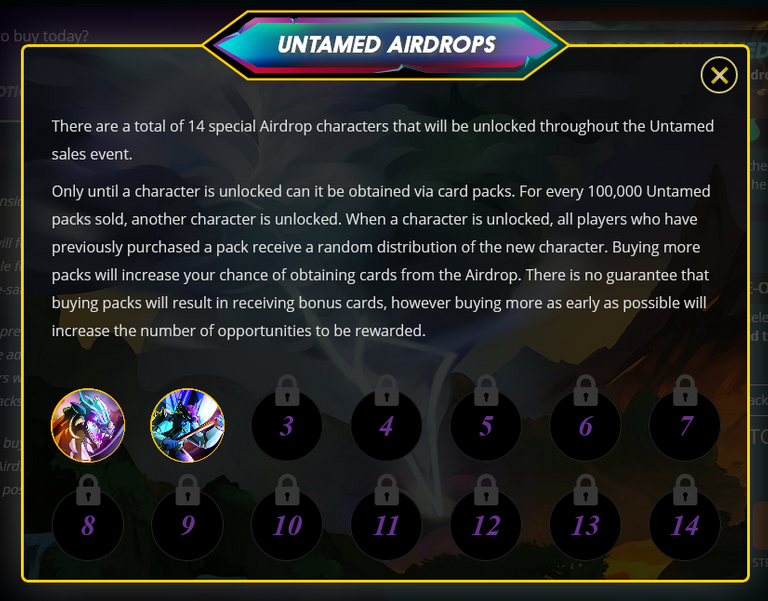 Did You Buy Any Packs Yet for Your Shot at The AIRDROPPED NFT's (Non Fungible Tokens).......
Why are non fungible tokens different from other tokens?
Because they can offer unique characteristics which make them different and digitally SCARCE.
That Means Possible GREATER VALUE in The Future !!!
If you enjoy content such as this then please feel free to UP Vote........
Follow me here on Steemit & Palnet @stokjockey
Also Support all of the Silver & Gold Stackers as well as #steemsilvergold !!!