My daily quest for today!
A pretty good hump-day on steemmonsters, I'm getting closer to the diamond league.
I think I can make it there in the next day or so. It's nice to get the extra reward cards and starting in a higher spot helps me to move up faster.
Today I had to use the earth team for my quest, not my favorite team but I can make it work.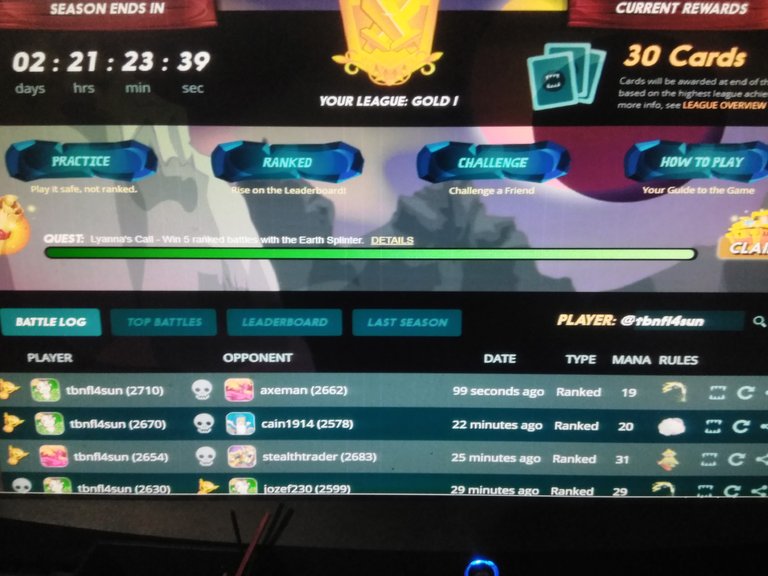 I couldn't believe I got three rare crystal werewolf cards out of seven rewards cards. I haven't used this card before so I'm not sure about it yet. If you have used it let me know how it worked for you in the comments below.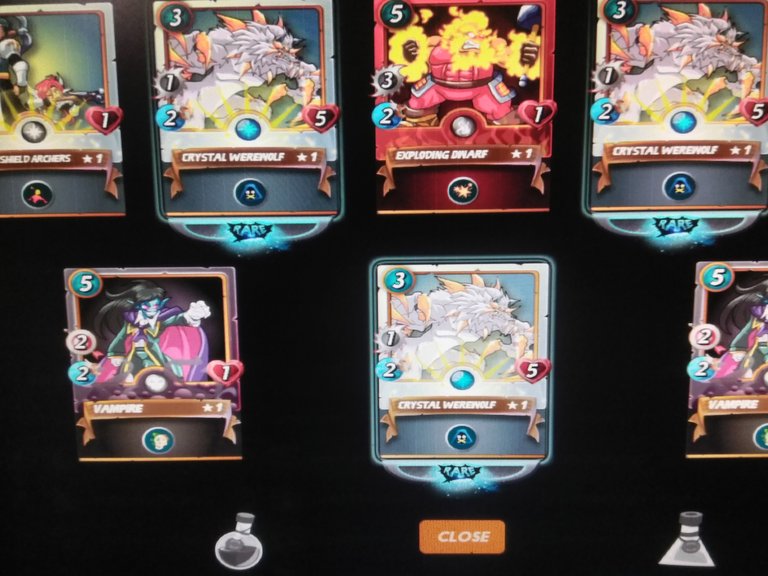 I'm saving up my DEC tokens, I have over 13,000 but I'm not sure how I will use them yet. I may save up 25,000 and then buy 200 beta packs and go for the gold cards. What are you doing with your DEC?
Thank you for reading my blog and have a great day!


---
---