---
17 out of 20 witnesses have now switched to HF21.
17 is the minimum number of witnesses that need to give consensus otherwise the hard fork won't take place.
---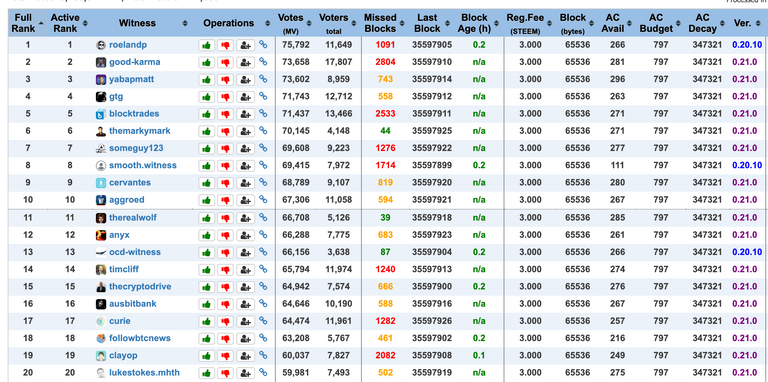 ---
It's looking now that we have reached consensus and the hard fork will take place 27th of August.
News outlets are picking up on the news. Especially the implementation of the SPS or Steem.DAO.
Even Coindesk wrote about it.
Coindesk Article. (In my vlog I mistakenly say Coinbase).
HF21 will bring a lot of changes to Steem besides the SPS.
New changes in the economic model and a downvote pool to name a few.
Everything about Steem will change (once again) and we all will have to adjust to a new paradigm.
It's called New Steem and I do think it has a nice ring to it.
Me? I will just get on with it and I'm buying more STEEM to prepare for it.
Curating will make a lot more sense with New Steem. I'm looking forward to seeing what my vote will be worth.
But there are also people that are not solely focusing on earning STEEM anymore and just putting all their efforts into Steemhunt earning crypto there or focusing on a specific tribe or just building a business on Steem.
The possibilities are endless.
---
Other cool news:
Splinterlands hit a new all-time high. It doesn't give a shit about the price of Steem. It just keeps going up. It's wonderful to see.
---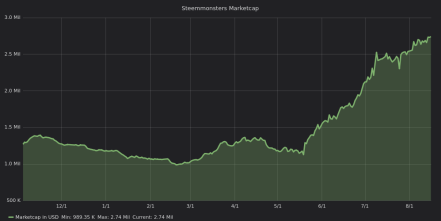 ---
What a showcase why it makes sense to build on Steem. All those players probably only need a 100SP to play the game and transact with the blockchain for FREE but they are buying thousands of dollars worth of cards a day!
I talk about it more in my vlog.
---

---
Please consider us for your witness vote if you think we deserve it here:
---
Vote for @blockbrothers via SteemConnect
Set blockbrothers as your proxy via SteemConnect
---
We are the creators of Steemify a notification app for your Steemit account for iOS.
Get it Here:

---
▶️ 3Speak