Last week, I published the last edition of the Mortal Kombat and Splinterlands combination. In the series, I adapted stories from Mortal Kombat into the Splinterlands storyline, it was all for fun but made me fantasize, you know? The last monster in the crew was Sheeva but you can also see how the other mortal kombat favourites will look in Splinterlands below.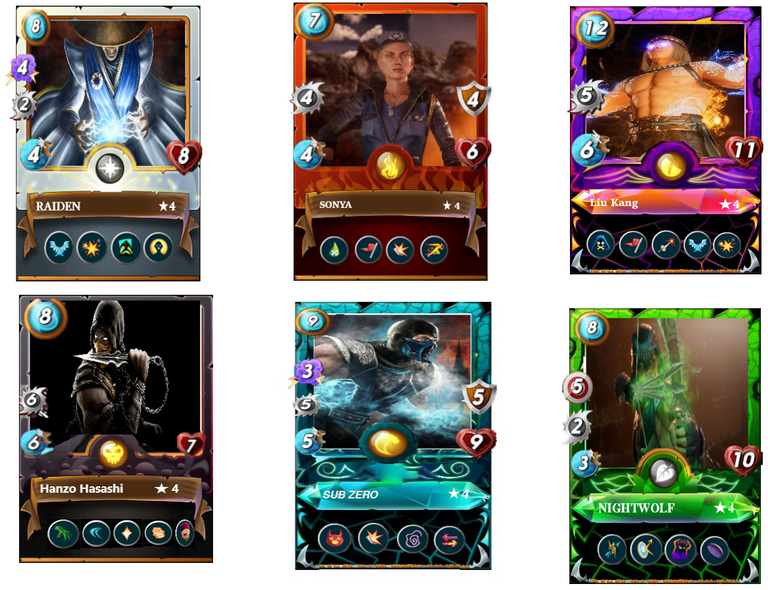 I hope you enjoyed the series as much as I enjoyed creating the monsters. Through the series, I actually learnt a thing or two about photo editing. All the edits were made with Paint 3D that comes with windows 10. I'm short of ideas for another series and I am open to suggestions in the comment section. I like storytelling, and I'm open to doing personal research on the topic.
100k SPT Staked
I've received a lot of support from people around the SPlinterlands community so I figured I'd put my money where my mouth is and increase my stake. I filled a few sell orders on Hive-engine to get my Spt stake to s little bit over 100k. All my staked SPT is delegated to my @arsenal4life account where I curate vigorously. I had to send it there because my account can't handle the voting power strain since I already curate on hive and Leo with it.
I also put in another buy order for 100k SPT buy order, so whenever that order is filled, I'll be curating with around 200k SPT which will mean my vote will be worth like 47 SPT. Not earth-shattering but if the recent pump in Leo is anything to go by, then Hive-engine coins shouldn't be underrated.
Difficult Season
In terms of gameplay, this season has been the most difficult ever since I started playing but that's not a bad thing. I have made some improvements to my team by taking advantage of the leasing market but I try not to go overboard because I want to balance my books.
The recent pump in DEC will help me recuperate the 40 or so Hive I spent on leasing monsters. I'm doing a small experiment to see how much I'll accumulate at the end of the season and evaluate if I should continue using the leasing market. So far so good, I've been making steady progress and if I keep on this trajectory, I will break even and maybe even make some profit.
The issue with this model is that I won't have enough kickback to upgrade my own cards; I prefer using my own monsters than dipping into the lease market, so that's a bit of an issue. We'll see how it goes anyway.
Get In The Game
If you enjoyed this post and would like to join the game, you can join with my affiliate link below and we'd both stand the chance of getting a gold foiled legendary monster that could be worth like $100
https://splinterlands.com?ref=belemo