Splinterlands - Weekly SHARE YOUR BATTLE Challenge - Theme: Barking Spider
Hello Friends,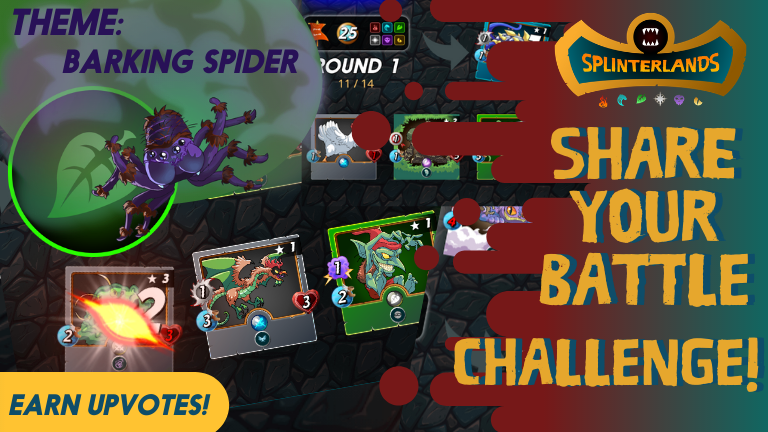 https://peakd.com/splinterlands/@splinterlands/share-your-battle-weekly-challenge-barking-spider
With all the recent changes in Splinterlands, we got another new monster featured in the Weekly SHARE YOUR BATTLE Challenge and this time it's one of the most rarely used monsters as for as I think and it's Barking Spider
---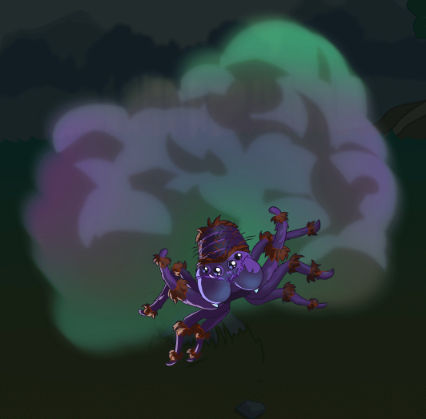 Barking Spider is a ranged attack Common monster from Earth Splinter and is one of the rarely used monster since Earth splinter has many low mana highly effective monsters like Screeeching Vulture, Earth Elemental, Goblin Sorcerer and many more and I haven't used this monster before today and today's usage is specifically to participate in this Weekly Challenge.
---
Let's see what this monster offers and what are it' characteristics along with it's abilities.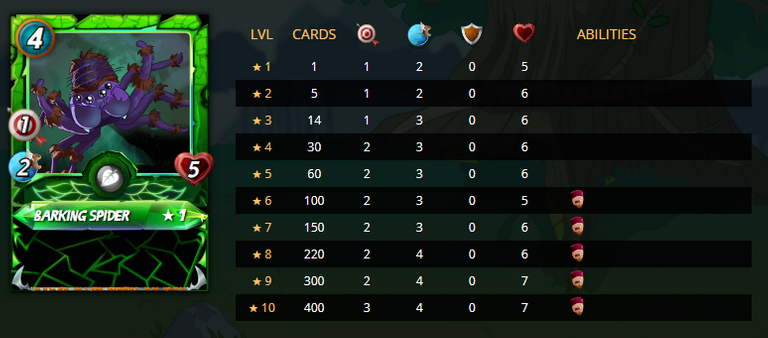 A ranged attack monster, Barking Spider offers us as below with attack, speed, health and it's abilities as mentioned here.
---
Attack:
It has a maximum of 3 ranged attack starting with 1 until level Four and 2 from Fourth to Ninth levels and 3 at level Ten only.
---
Speed:
It has a moderate speed starting with 2 and increases to 3 from level 3 onwards till level 7 and a maximum of 4 speed from level 8 to 10.
---
Health:
This is the highlight of this monster as it starts with a health of 5 and can be a maximum of 7 at levels 9 and 10.
---
This monster has a lone ability in Blind which makes the melee and ranged attack monsters of the opponent to have an increased chance of missing their target.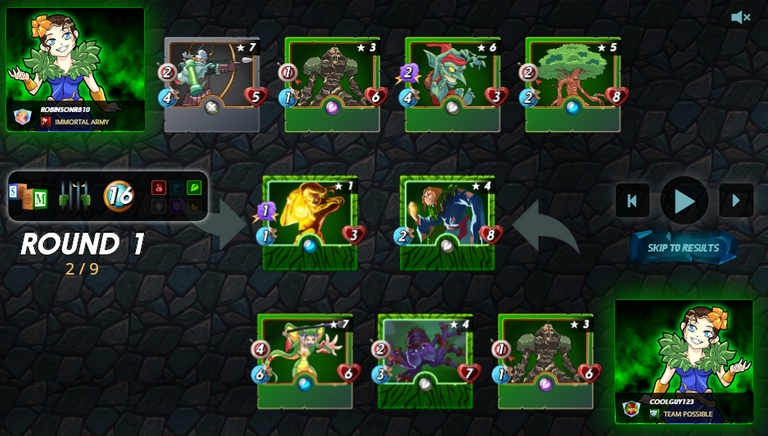 https://splinterlands.com/?p=battle&id=92fd998f2cabf94eb1c41ea7a387b5d87022df4e
This was a low MANA battle with MANA cap of just 16 and battle scenarios were Back to Basics and Keep Your Distance.
Back to Basics as we know, will take out all the abilities of monsters making them basic monsters.
Keep Your Distance allows only magic and ranged attack monsters excluding the most used type melee monsters.
---
For this low MANA battle, I had a lineup which I felt best suited as below:
1. Failed Summoner: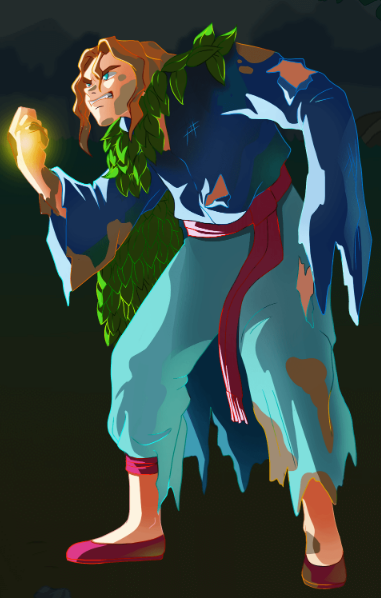 Keep Distance battle means, there weren't many options for this MANA cap and hence, I used this monster to withstand the magic and ranged attack as it has a health of 8.
---
2. Swamp Thing: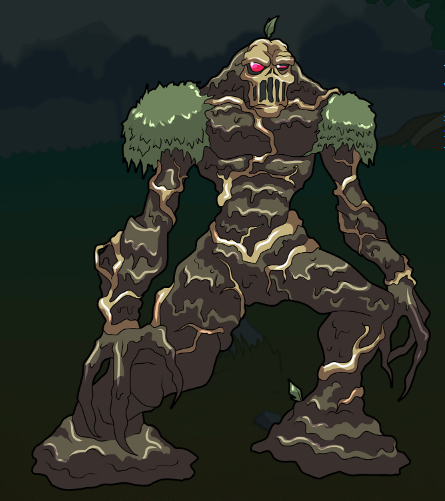 Used this as second monster for it's low mana of 2 an high health of 6 and it's 1 ranged attack being the bonus.
---
3. Barking Spider: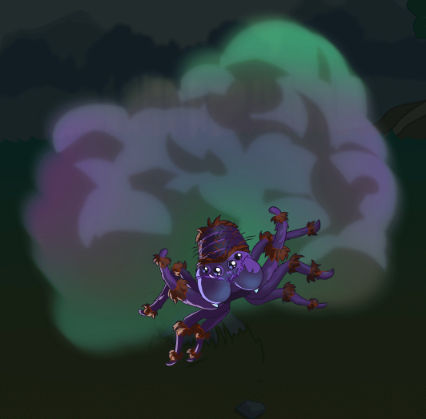 The monster for this week's theme, with it's 7 health, it's best suited for this battle with Javelin Thrower to follow this.
---
4. Javelin Thrower: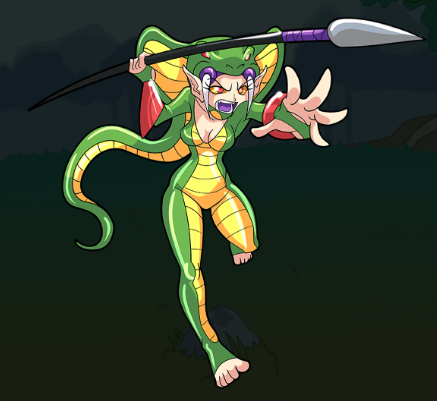 With 5 ranged attack, best suited for this low MANA battle.
---
Opponent lined up Khmer Princess, Highland Archer, Swamp Thing, Goblin Sorcerer and Earth Elemental as his lineup.

Battle:
There were lesser rounds in this battle with limited MANA of 16 and the details of battle by each round is as below!!
Round 1:
Khmer Princess with just 3 health wasn't even allowed to attack as it was taken down by high speed Javelin Thrower and that also shut the Highland Archer from participating in battle as it being a ranged attack monster.
No other casualties other than Khmer Princess.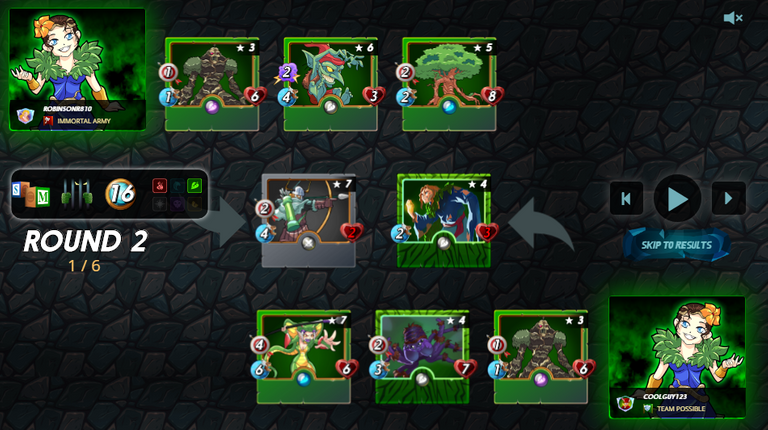 ---
Round 2:
2 monsters one each from each side got removed in this round with Highland Archer for opponent and I lost the Failed Summoner.
That also means both sides had Swamp Thing as their front monster.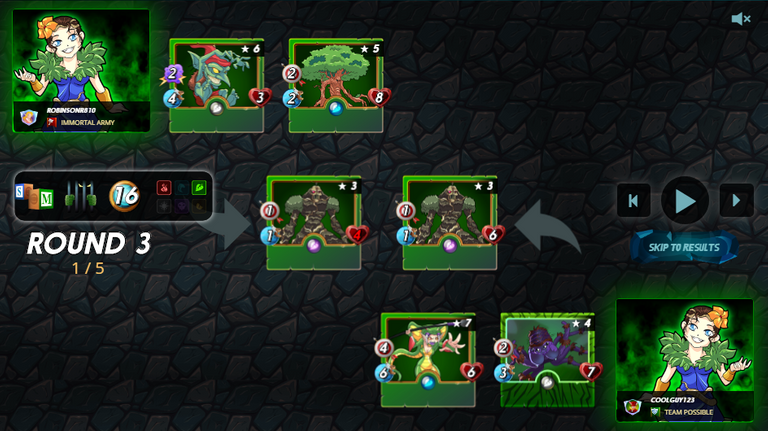 ---
Round 3:
Another of opponent's monster got removed and this time it's Swamp Thing and opponent was left with Goblin Sorcerer and Earth Elemental with Goblin Sorcerer just 1 health by the end of this round.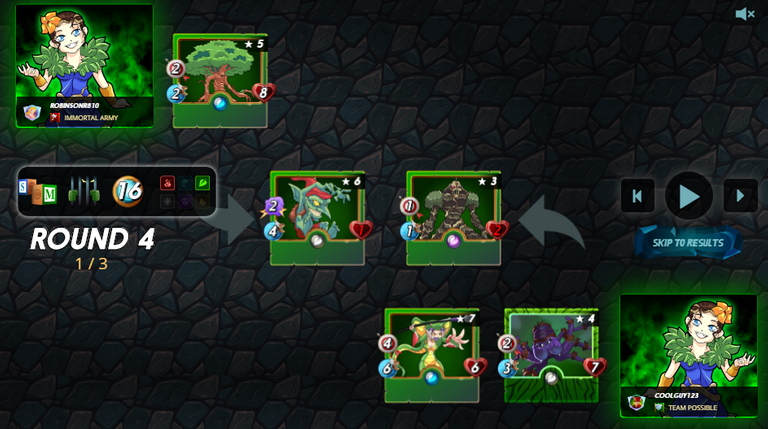 ---
Round 4 and 5:
With Javelin Thrower attacking Goblin Sorcerer, battle is done since Earth Elemental being a ranged attack monster, can't participate in the battle and that means a win for me!!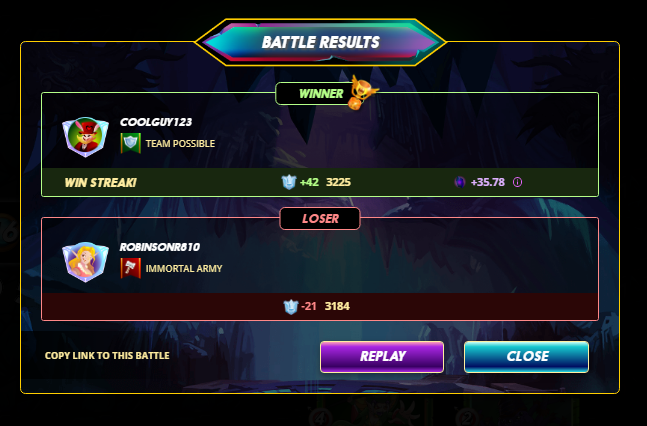 Although this was a 16 MANA battle, it went for 5 rounds and here are the questions to be answered as part of this Weekly Challenge.

Did my strategy work? What will I try differently next time?
Definitely, usage of Javelin Thrower and usage of Failed Summoner along with Swamp Thing at the front worked quite well and gave a win for me.
If I have to try differently, may be I could have added couple more low health low MANA monsters but still would have got thru.
---
Do you use the BARKING SPIDER often? Why or why not?
Frankly speaking, I never used this monster prior to this Weekly Challenge and that is because of the abundance of many low health but good enough Earth splinter monsters.
May be when I level it up to Sixth, I may find it useful because of Blind ability it has.
---
That is it friends, another long blog from me for the Weekly Challenge and I hope it's not a boring one for you all ;)
Have nice time and keep battling.

Not yet signed up for Splinterlands?
You can join using my referral link: splinterlands.io and get some monsters from me :)
Also, try monstermarket.io if you haven't already for your steemmonsters cards and packs purchase and get instant cashback with every card purchase.

Thanks for the votes, comments and resteems.
I am a proud member and supporter of below communities: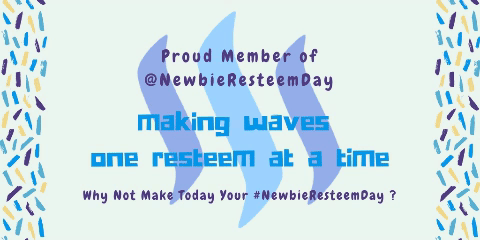 ---
---