I've got 2 real neat tricks to make sure you guys have a great time on Hive investors on blockchain. I came across these 2 opportunities pretty close by. So I thought I'd combine both of them into 1 post. I'll start with @dcitygame.
I Thought Criminals = Bad | Now It's Complicated

As shown, I used to have 7 criminals running around in my dCity and it really sucked for the passive income I was making. I sold them each 10 SIM each. Here's the detailed look on how everything went. Here's a quote:
Selling happened so fast. I think it's a trading bot. The card sale was super undervalued compared to everything else on market. There's bots trying to make use of this opportunity. They aren't used to how markets vale new cards yet! (At least I think it's the case)
Today I Was Robbed Again - Today I had 1 Criminal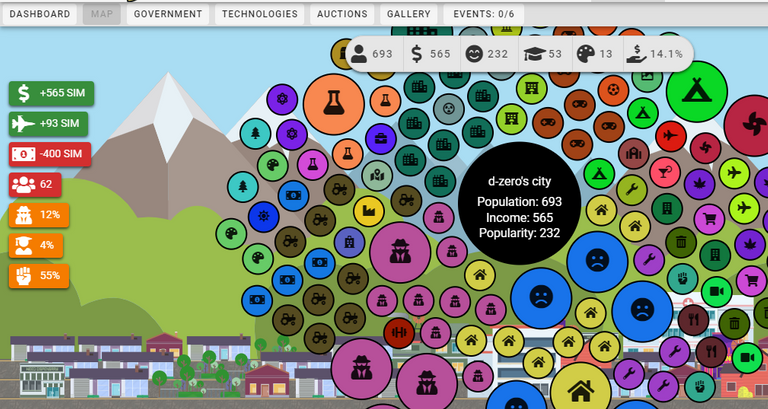 I did loose 400 SIM. I thought of trying how high I could sell my criminal for. I tried 400 SIM just in case. Results were nearly instant. At least this time my order showed up on market. But it was soon sold out :)

The price is after 5% cut the market take. I could have probably gone much higher. **Lesson to be learned is that when you get robbed, you can get your money back if you got yourself a criminal. **
Numbers Got So Much Better With Splinterlands

I'm already at my 2nd Plot won from Mystery potions which I've wrote about few times. These are the stats for the day from @splinterstats There were only 74 Mystery potions running today.
5 Plots give each day
You've got chance to win 1 Plot every 15 days
1 Plot = $20 or more on future market
These Numbers will basically ensure positive ROI. You can take my tip and make a great investment. If you found something informative- drop a vote. Have a great day!
Posted Using LeoFinance Beta