I made my selection on what to draw for Splinterlands today. I am choosing Crustacean King as I like a combination of a sea creatures like crab, octopus, and possibly a lobster. This monster is a good tank healer which helps allied monster with supplying them additional armors. Aside from that, it helps to keep its allies on the lookout.
We can use this monster effectively if we put him in last or second to the last as it can be a support type. Its speed is very low which you need to properly determine when to use so you will able to use this monster efficiently during battle. If not properly strategize or organized team position then losing a battle is in high possibility.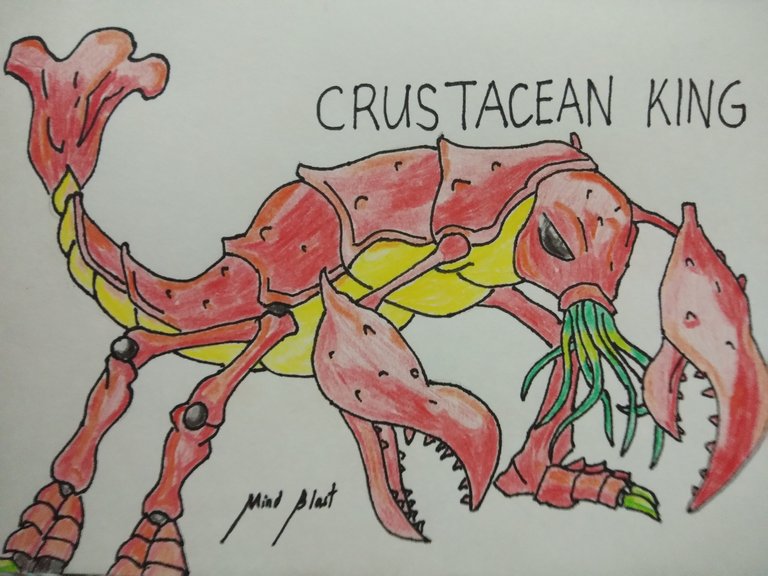 In this drawing, I made some progress on what I learned in my previous drawings. It takes me around 2 hours to do the sketching and then for coloring another 2 hours. It was really an enjoyable day for me as I enjoy what I am doing.
---
Process of my Drawing
I start my sketch in the head area with the tentacles in its mouth.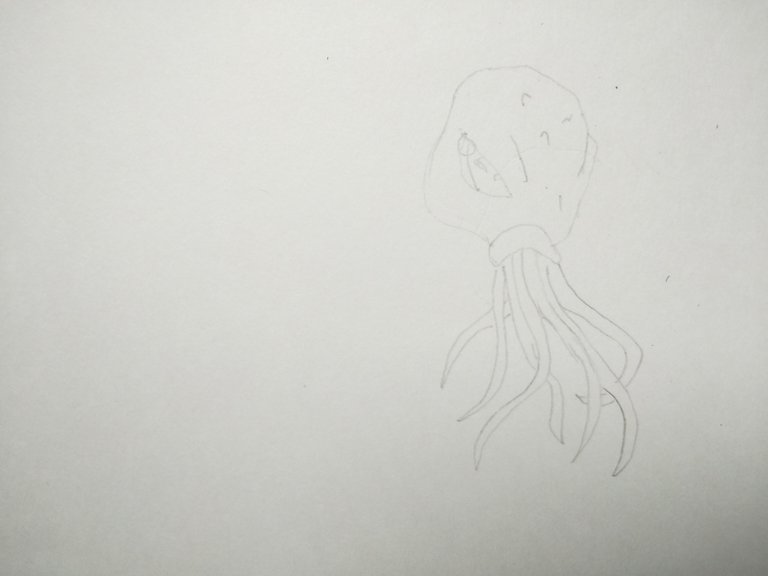 Continue sketching on its pincer.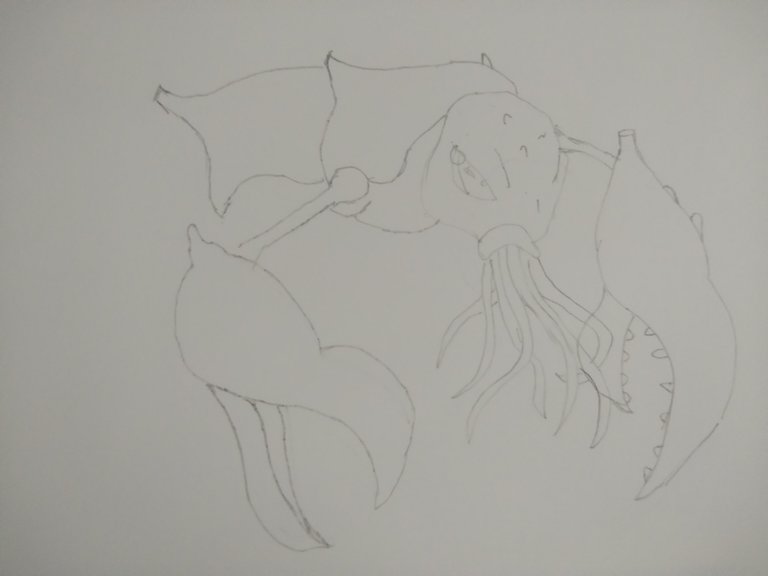 I then continue drawing on its entire body with some details.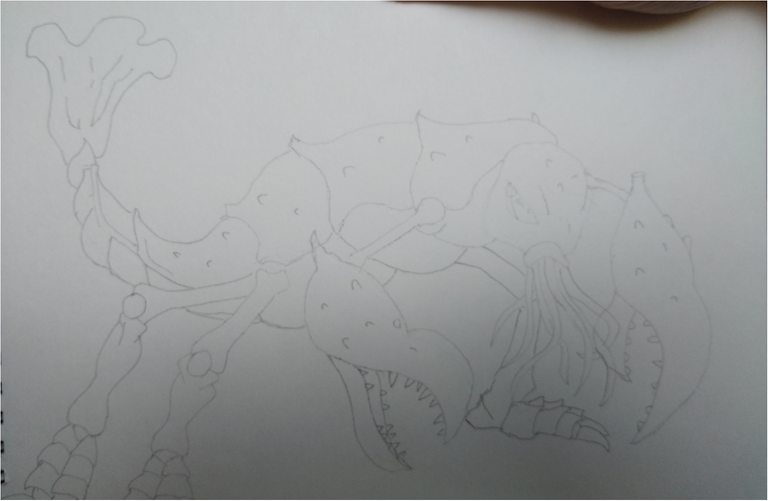 I then do the tracing with Calligraphy Pen.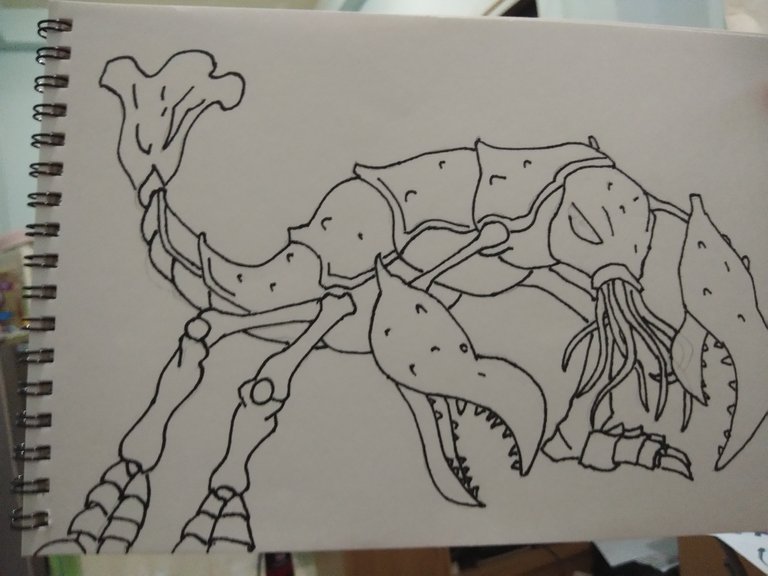 Colored its tentacles and its joints.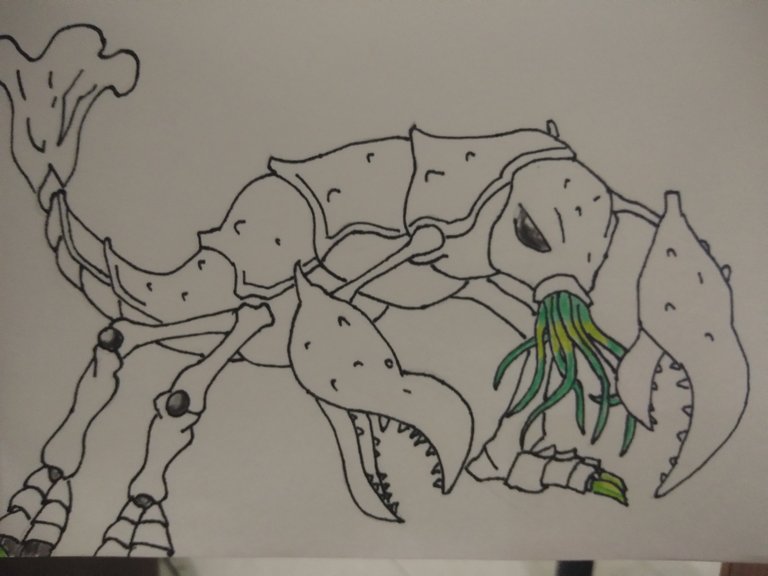 Started coloring its body and its pincer.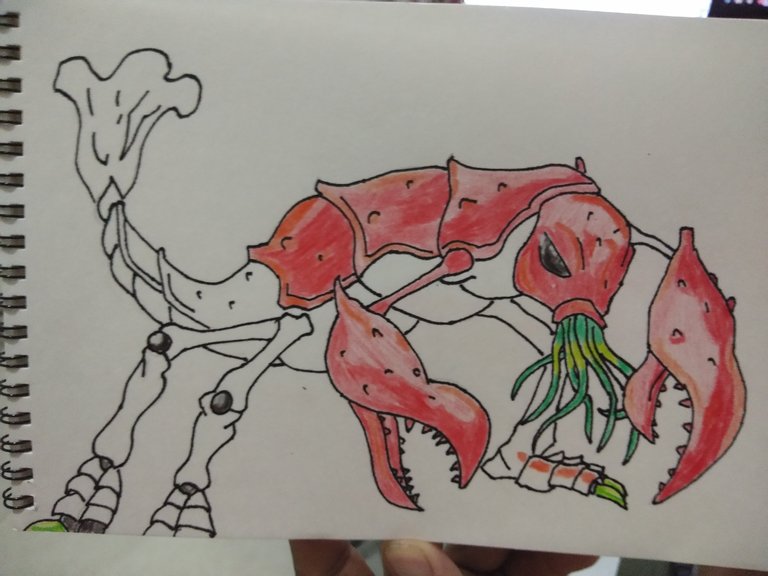 Done coloring the top side and its legs.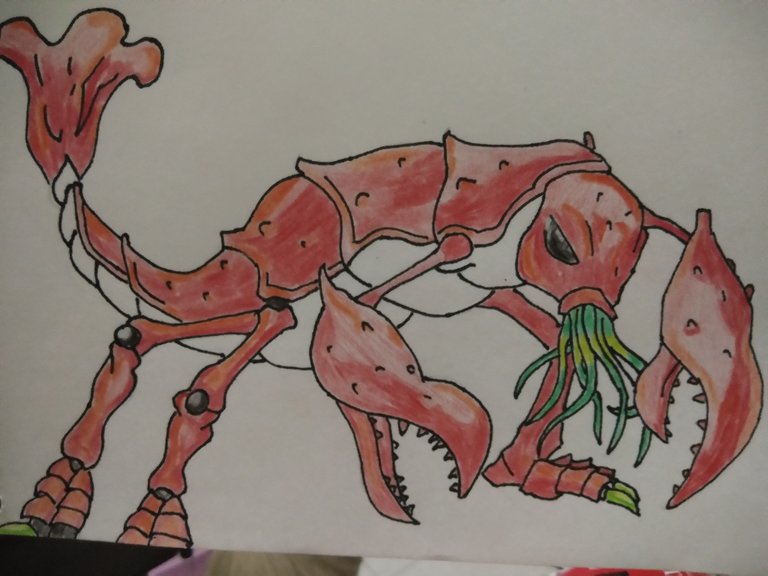 Done coloring the monster's entire body.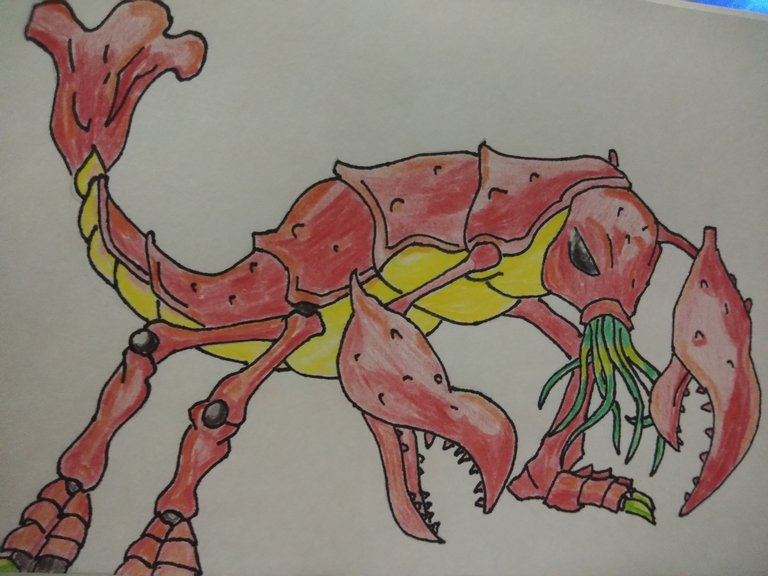 ---
About the card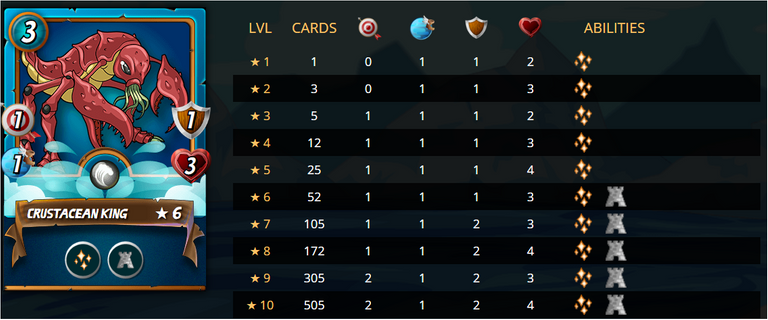 Image Source
This monster card is one good tanker but more likely weak when targeted directly by enemy monsters. I could not rely on this monster as an attacker but I consider it as support even on its preliminary level wherein it has already a healing ability. And if upgraded to at least level 3, you will able to unlock a much more powerful ability that gives allies an extra +2 armor which is a good advantage for you towards enemy monsters.
| Card Name | Crustean King |
| --- | --- |
| Availble | Alpha and Beta |
| Rarity | Common |
| Type | Monster |
| Skill | Tank Heal and Protect |
| Mana Cost | 3 |
---
Play Splinterlands
Referral Link: Splintersland Game