Adenium with pearls
Hello, dear photographers!
We have on our backyard a few Adenium obesum plants. They are not originally of the Americas nor the Caribbean, here they don't have natural pollinizers, but they have become very popular lately. They grow naturally in the African continent, but the growers managed to create new types of flowers, with more petals, more colors and textures. It is now a wonderful new universe, once you perform a little research.
I took one of our flowers, added a colorful background and took several photos and angles with my macro lens, then I asked myself...what if...one droplet, two...five! And so I did, and even captured the moment of placing the pearls on the petals.
I hope you find this interesting. Thanks for the opportunity!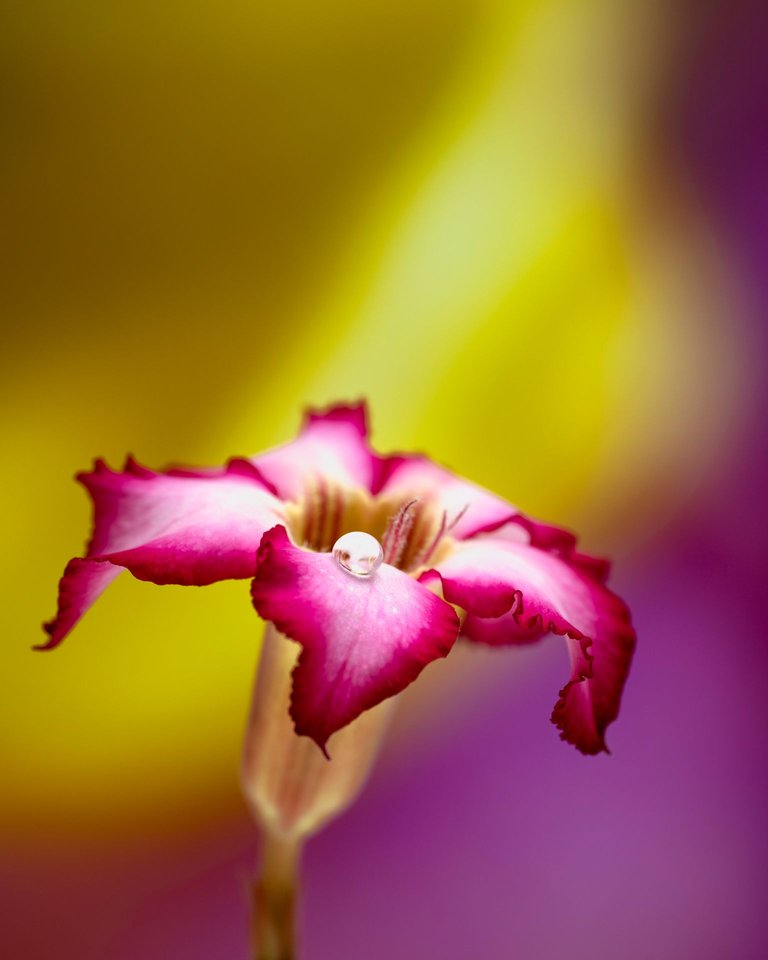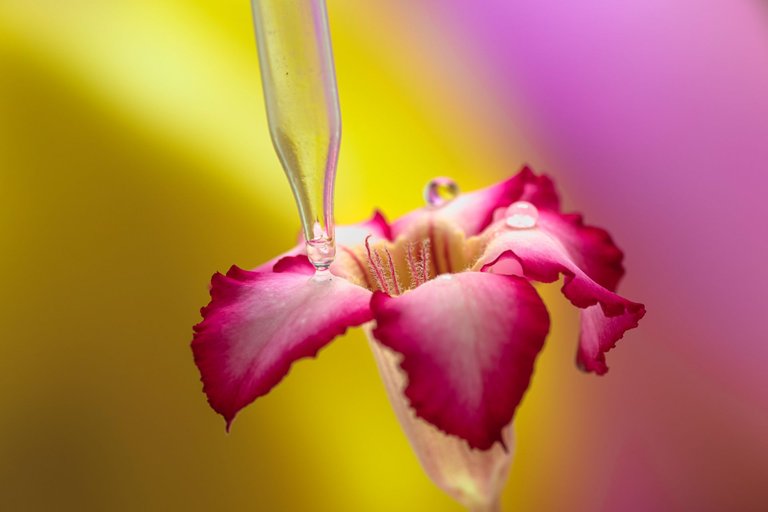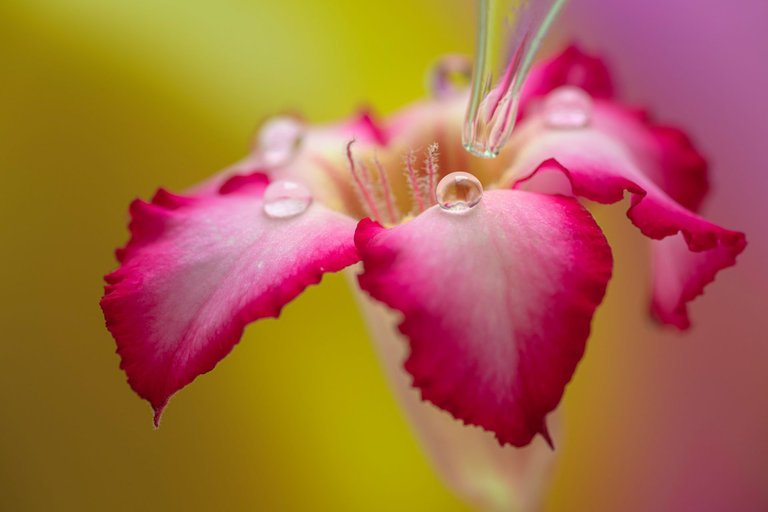 Follow me: Instagram, Twitter, Facebook pages, LinkedIn
---
---