Acolytes and Disciples of Helio – Guild Recruiting – CARTEL MEMBERS AND CONTENT CREATORS ONLY! -FINANCIAL REPORT- COUNCIL MEETING TODAY!
We are the Acolytes and Disciples of Helio, we try to define us as a human base layer DAO. We are a bunch of gamers and bloggers on hive and several other platforms. Our members are holding quite a few gaming NFTs and parts of metaverses like Sandbox. This Waifu is one in 3333 and is backed by a pretty big ILV stake. (it is solely playing the purpose of getting more clicks on the post but you must admit it worked ...) We are trying to work together to build our guild to new and higher levels in all aspects. By creating content on hive and other platforms we want to contribute to the buzz around this vibrant new play to earn world.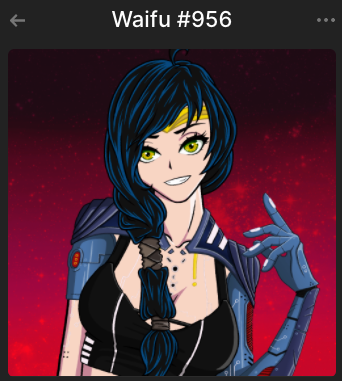 Financial Report
The pictures show our holdings in DEC and SPS, our liquid and staked hive, our hive-engine tokens. Screenshots taken from Peakd.com and splinterlands.com and tribaldex.com
DEC
We have slightly increased our DEC holdings and why? Because members are paying their contributions. We have a fixed amount of 50 DEC per season but many members overpay that amount to grow our guild holdings faster. Thanks to all guild members who do so.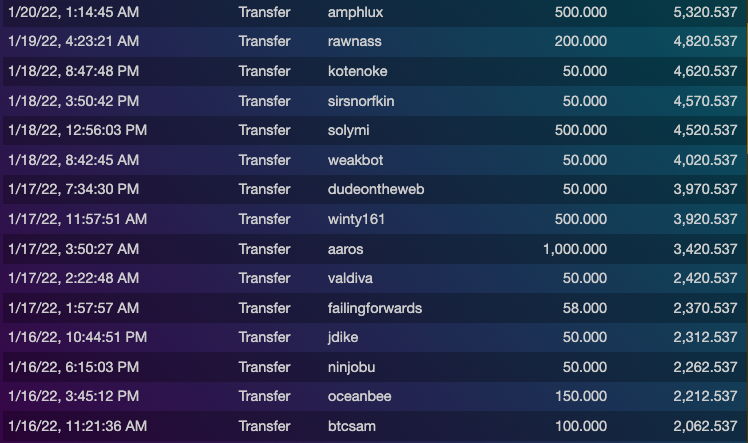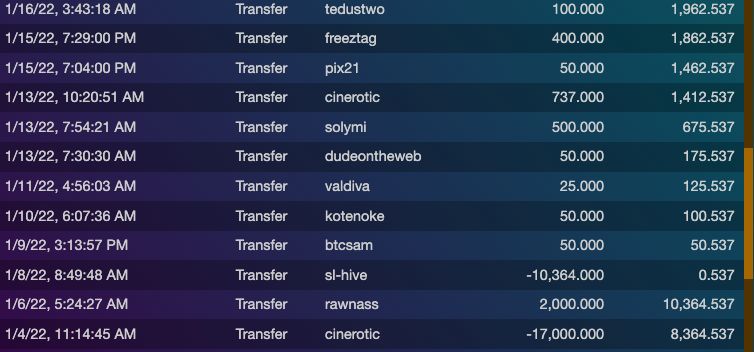 Right now we are holding :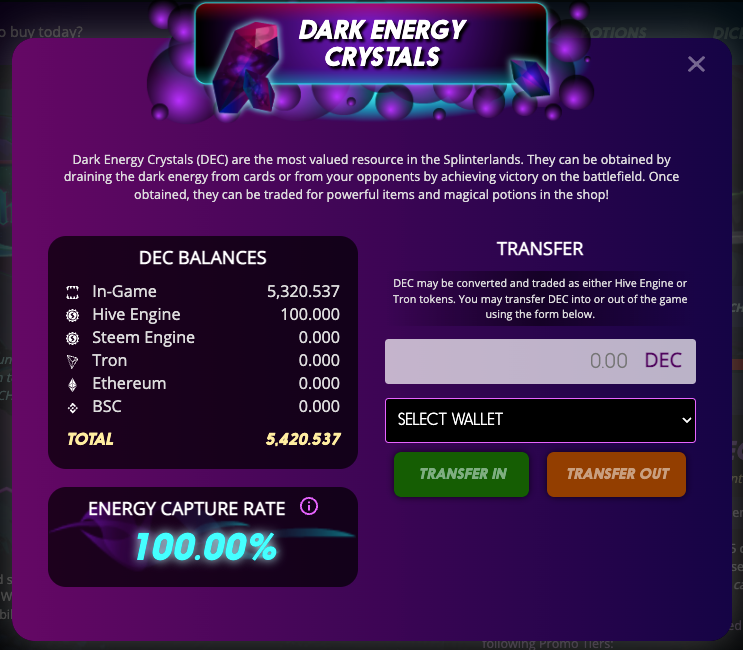 Hive and hive-engine tokens:

We managed to grow our holdings in our POB stake and our SPT stake also grew nicely. Our staked hive and HBD holdings: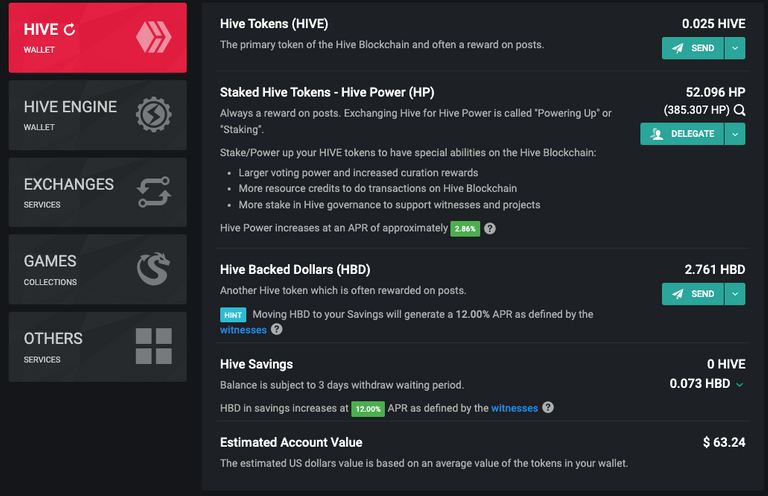 We are currently holding 5 CARTEL tokens by @oneup-cartel and I ask all able members to deposit their 1 token to the acolytes account. @solymi deposited 2 CARTEL and 3 have been bought over the counter for 30 HBD.
I will put that as a donation for our members who can not pay for a CARTEL themselves. To all others I will try to convince the council of 5 of making this an obligatory rule for guild membership. But I am open for other solutions such as opting out of guild dividends when when not contributing CARTEL. This would mean you pay your 50 DEC towards the guild membership but are not part of the treasury when it comes to paying out dividends or posting rewards.
Liquidity pools:
We have significantly raised our game in LPs and are holding a decent amoount of tokens there considering that these are all from minimal contributions and posting rewards. We are on a very good way and if we start posting with our guild account on an even more regular basis we will be able ONEUP our game even more.



I have been in talks with the CARTEL and asked @flauwy if there was any way to work together with them and he seemed very open to the idea. Since in the future they will have more than one operator and these operators would earn more in a guild environment. After tonights talks we will have to get to a concensus if we would integrate ourselves as a sub DAO or in what form the collaboration could go forward. Also after todays talks we will have some empty spots to fill.
I moved @kotenoke in the guild leader position in Disciples and filled the emprty space in acolytes with @cinerotic to take advantage of the higher DEC yield. it is only a few percent but in the long run it makes sense.
Todays talks:
on our DISCORD
Hope to see more of you there ;)

WE KEEP BATTLING!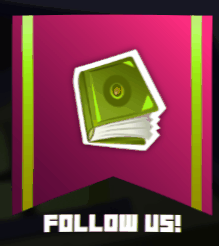 ---
---