Acolytes of Helio - Guild Goals

Hello Acolytes!
After achieving our most recent goal of getting our Splinterlands guilds access to earn and use Gladiator cards we found ourselves without a hard goal to reach for. Since then the guild has opted to use our resources to kick off a few new guild benefits but we ultimately still need a long-term goal. So what is that goal you might ask? Well it is
Strengthening our position as a curator.
Many of you are aware that our guild, via this account, rewards high-quality Hive content with upvotes. Access to this curation is one of the key benefits of being an Acolyte so strengthening that voting power is now one of our core goals.
For those that are not aware, vote power is derived from staked tokens. Now our guild has a lot of different tokens but given our purpose, we really focused in on a few which support the Hive Gaming community which we are a stout supporter of. In addition to the guilds holdings, many of our members delegate their tokens to the guild however delegations are not included here as they are only temporary in nature.

Curation Token Goals
Our guild already has a decent token position in each of the primary gaming and Hive tokens. That said, we want to be a bigger influence in these spaces and to accomplish that we need to increase our staked holdings.
| Token | Current Holding | Target Holding |
| --- | --- | --- |
| HP (Hive) | 84.900 | 500.000 |
| SPT | 12,266.859 | 25,000.000 |
| ONEUP | 1,209.622 | 25,000.000 |
| CARTEL | 7.080 | 40.000 |
| THGAMING | 24.965 | 100.000 |
| MEME | 1,120.731 | 5,000.000 |
| OPG | 0.000 | 100.000 |
| CENT | 4.178 | 1,000.000 |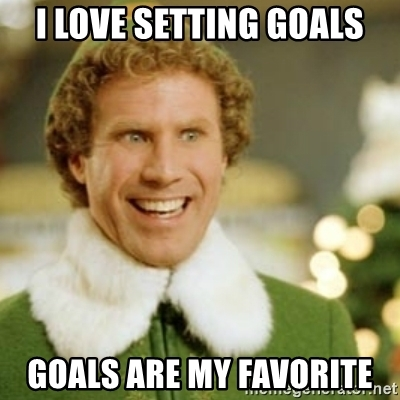 How to achieve our goals
The guild's primary token income source is through curation. As such, we actively look for high quality content posted to the various Hive communities. This activity has a compounding effect and generally will continue to build our foundation stronger and stronger.
In addition, we also have DEC income from various sources such as our operator accounts, membership fees, and various donations which are utilized according to the donators wishes.
Finally, post income is a major contributor. We generally post updates on how our guild is going, battle compilations, and celebrations of our members' achievements.
If you are now wondering how to join Splinterlands, follow this link and
How to join our guild:
Please complete the below steps:
Join our Guild Discord channel.
Once in discord introduce yourself with a bit of your Splinterlands or P2E background and why you are interested.
Pay our monthly 100 DEC membership fee to @acolytesofhelio
Guild Requirements:
We strive to have an active membership that is interested in both Splinterlands and the idea of working together. As such we have a few requirements:
Keep current with guild membership fees: 100 Dec per month
Interact with the guild regularly on Discord. Discord is our primary communication medium
Post on Hive. At the end of the day, we value members that value the Hive environment. Our members have all grown their Hive accounts by actively supporting each other and we expect the same from newer members.
Purchase at least 1 Cartel token. We work closely with OneUp and the 1UP-Cartel and require members to hold at least 1 token. Check this post for details on the Cartel.
Cheers, all!

Active Membership

Hive Basic Income (HBI)
HBI is effectively an automated curation tool which will upvote your HIVE posts forever. It is an amazing way to ensure you get some income from all of the time you spend teaching others via posting your strategies, analysis, and thoughts. You can read more about HBI in their FAQ.
Support
If you are new to the Crypto space and wish to support the guild, please consider sponsoring
@acolytesofhelio
in a HBI purchase, or via a card/DEC donation. Delegating tokens (HP, CENT, SPT, or ONEUP) to
@acolytesofhelio
will help us increase our curation capabilities.
Finally, if you read this post and have no idea what Splinterlands is but want to try it out, please use this link to join the game and this link to join our Discord server to ask us a ton of questions.
---
---

---
---