Mimosa Nightshade RPG revelation | Splinterlands Art Contest Week 188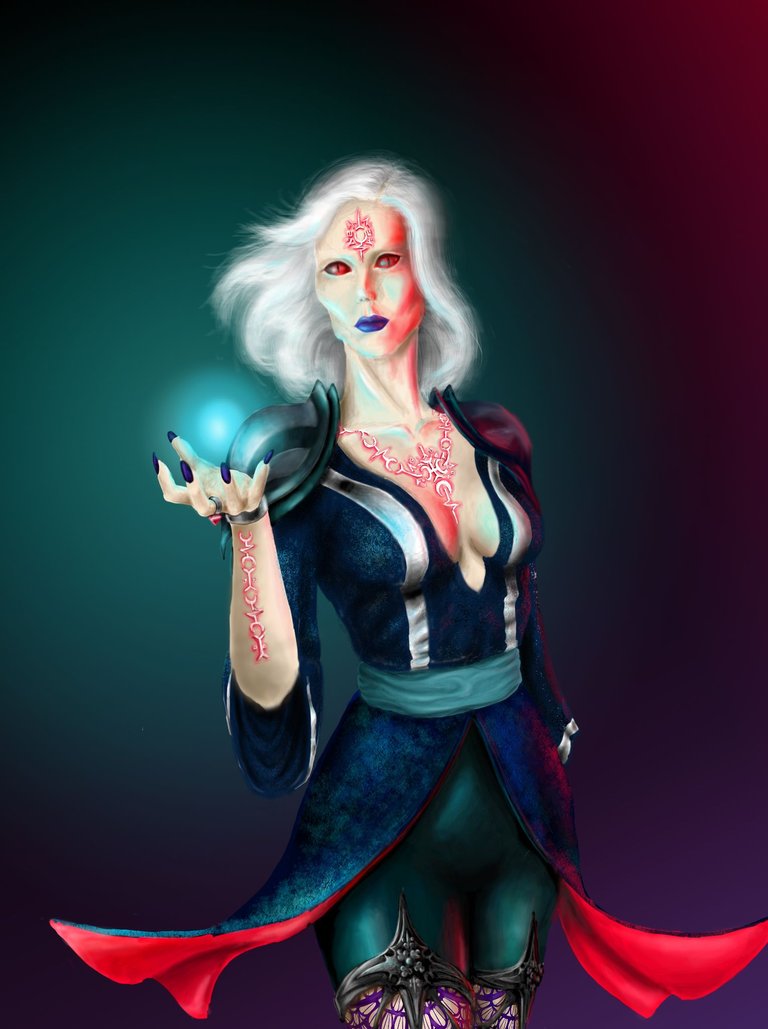 Here I am, presenting my version of Mimosa, whom I've regenerated in the Dragon Age/ Skyrim/ ESO/... corner of my mind! Would she be a hero or a villain? A protagonist or antagonist? An NPC or companion? Let me know your thoughts in the comments!
Inspiration Source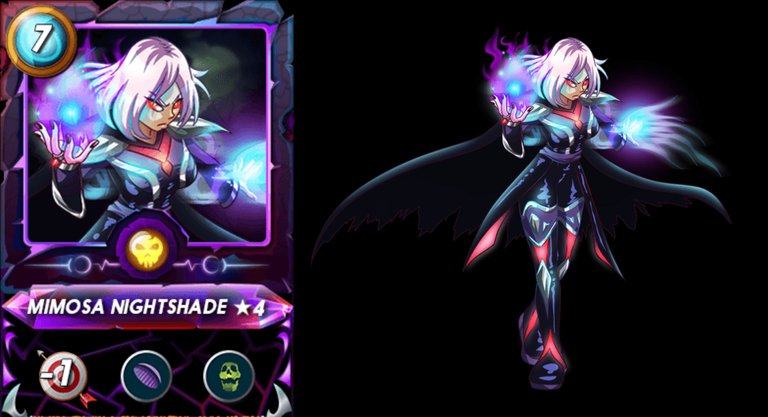 This engaging card by Splinterlands was of course my inspiration drive. I've been relatively loyal, adapting their colour palette, lightning settings, shapes and style concepts.
Software & Settings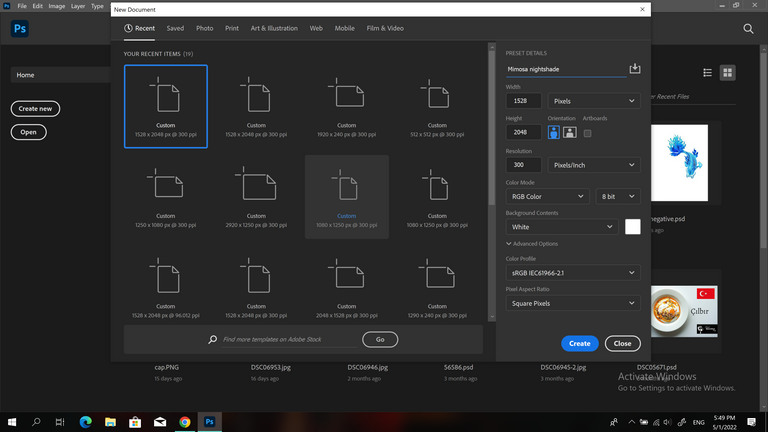 This is my contest entry post - as the title reveals. So I'll be sharing more steps with you that are not practically useful for education purposes. Thus and so, I'll skip the setting and software talks this time as the picture above talks for itself! :)
Composition and Sketch


The eternal first and foremost step of all!
Face, Skin & Lightneing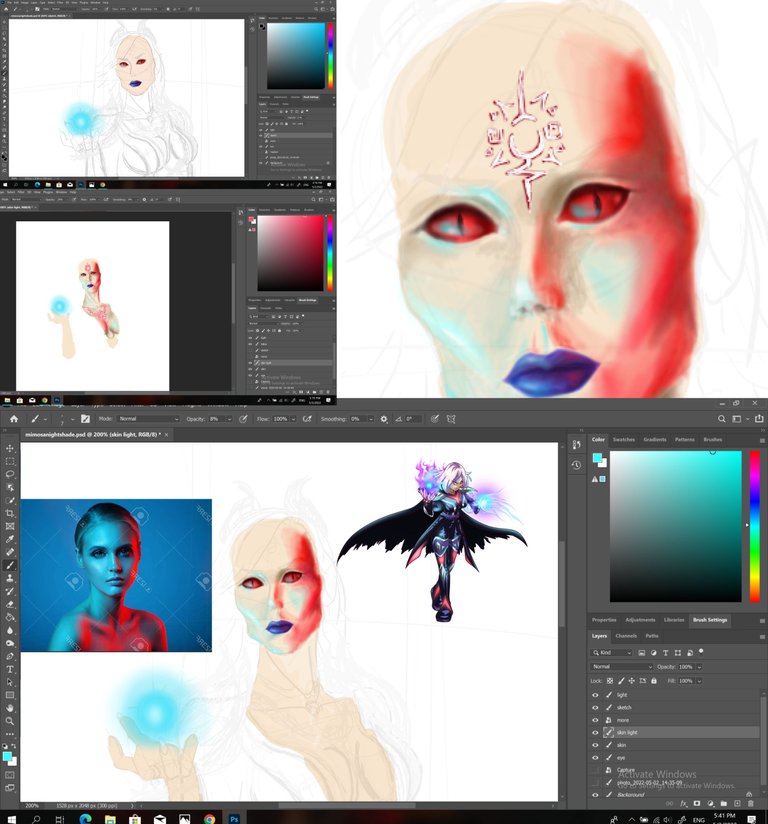 Blue and red are the main lightning component of the original source - be it environmental or as a part of styling. I've altered them a bit to tone them with the RPG genre.
Tip: Whether you're an environment artist, a character artist or have any hands in the creative visual world, it never hurts to use some resources for lightning or objects. Even the best artists admit that using no source will make things look a bit off.
Finding the sources is quite easy. Just google the keywords about what you're looking for. in this case, I've just googled "red-blue lighting portrait"!
The Hands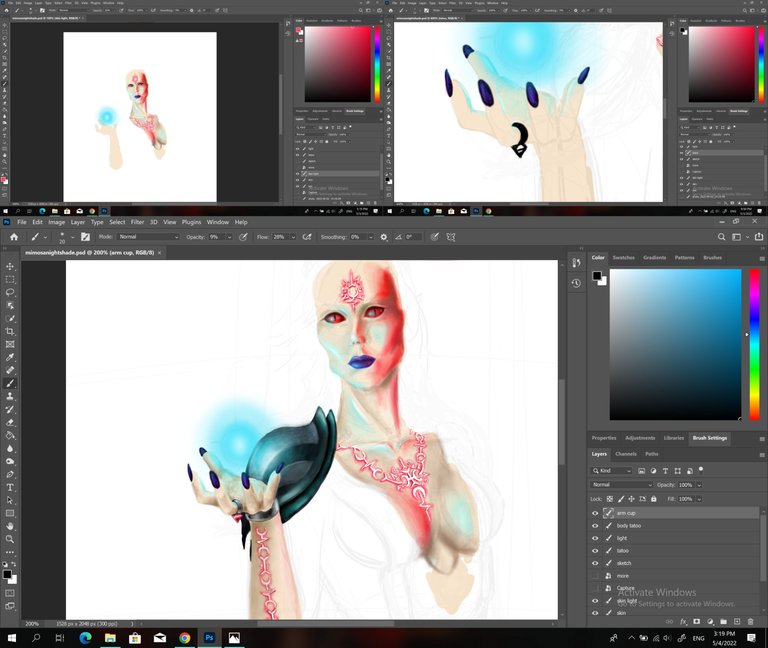 Be it organs or other objects, layering usually works as the following for me:
base layer
volumetric lighting
environmental lightning
here I added the tattoo layer on top of volumetric lightning, as it is a source of light itself.
The Armour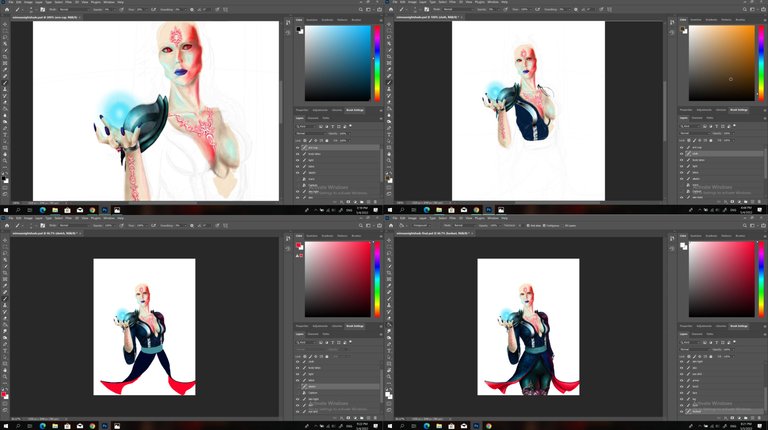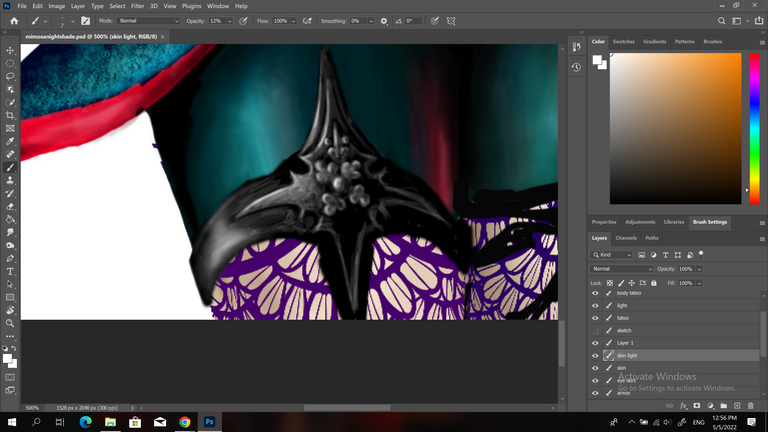 Finalization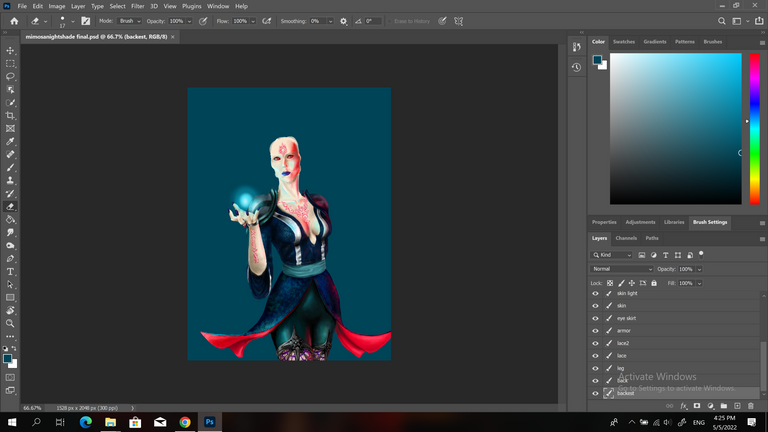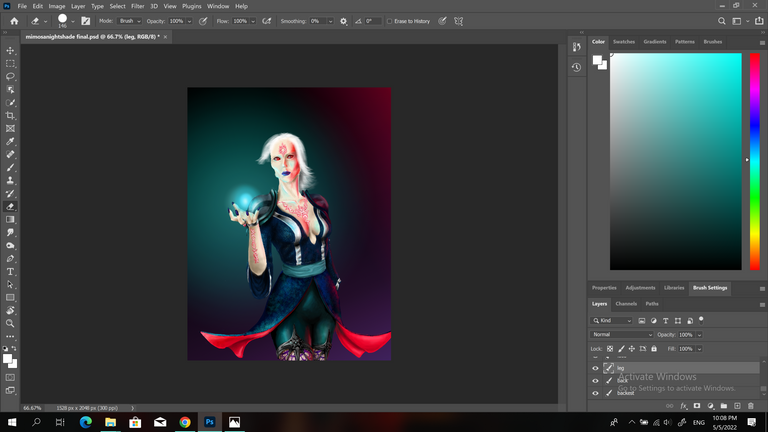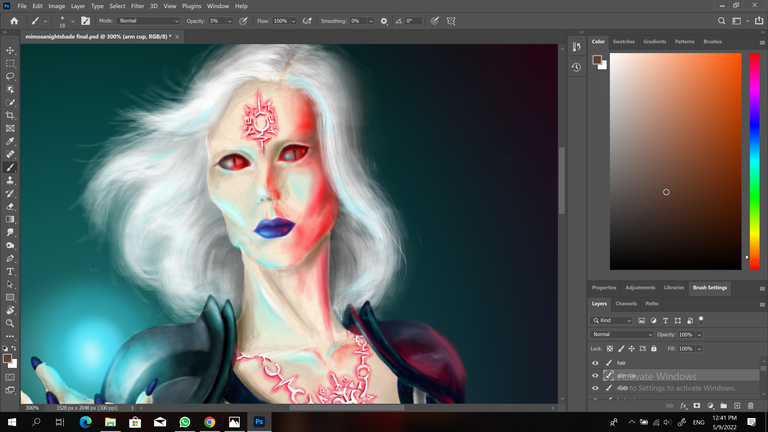 TADA!
Of Untold Strugles

The first attempt went very wrong! 🤢🤮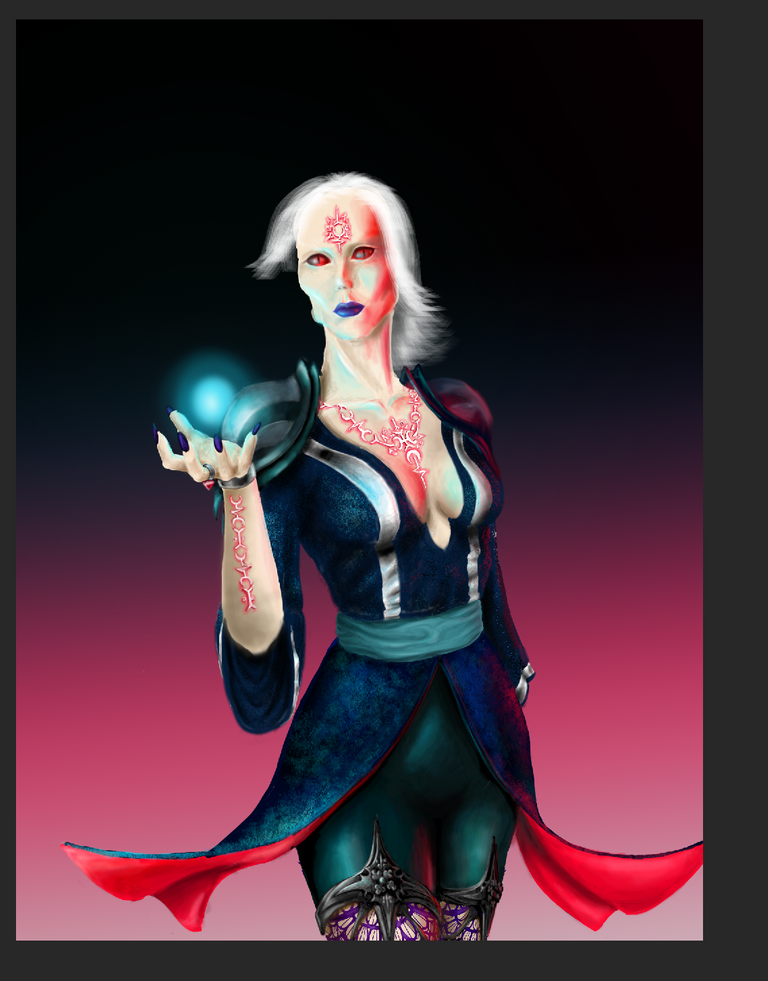 Just some typical hairstyle and lightning/colour confusion! 🤦‍♀️

This eyebrows, that eyebrows,
good eyebrows, bad eyebrows,
good eyebrows, dead eye brows!
There were more glitches but I shared the most fun ones!
Thanks for taking the time to check on my post everyone! Hope you've enjoyed it!
-Akane
---
---