Splinterlands Art Contest // Week 179 // Lorna Shine

Good day, guys! Lorna Shine is brightening up your feed! I really like how this piece turned out. I'd also add that I'm getting better every day, and I'm grateful for that. Despite the fact that I am a graduating student, I am hoping for the best!
I hope you enjoy my efforts! Good luck to everyone!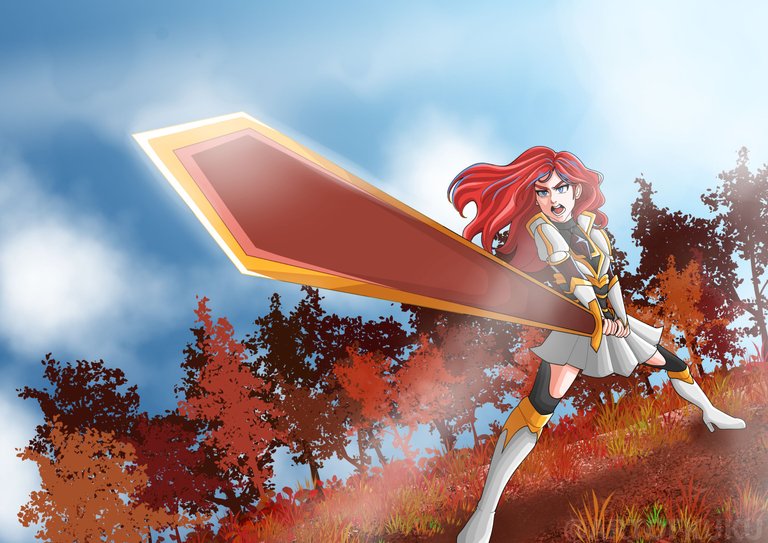 LORE:
The White Plains of Khymeria boast an extremely mild climate that allows for some Khymians to live in the elements throughout the year. Lorna Shine is one such Khymian. She wanders throughout the valley, visiting acquaintances and attending celebrations. Her skin is incredibly fair, no matter how much time she spends outdoors, and her red hair shines like a flame as she approaches from a distance at sunset. Lorna carries a huge sword on her back. When the sword is removed from its sheath for combat, it always does magnificent work.
Lorna has never much discussed it among her Khymian friends, but she has always felt a strong magical surge deep within her body. She knows that with proper training, and with the attention of the watchful Angels that protect her always, she has what it takes to become a formidable summoner in the Mount Mox tournament games. Lately, Lorna is ready for a new challenge, and something is calling her to combat. The arena awaits.
ART PROCESS: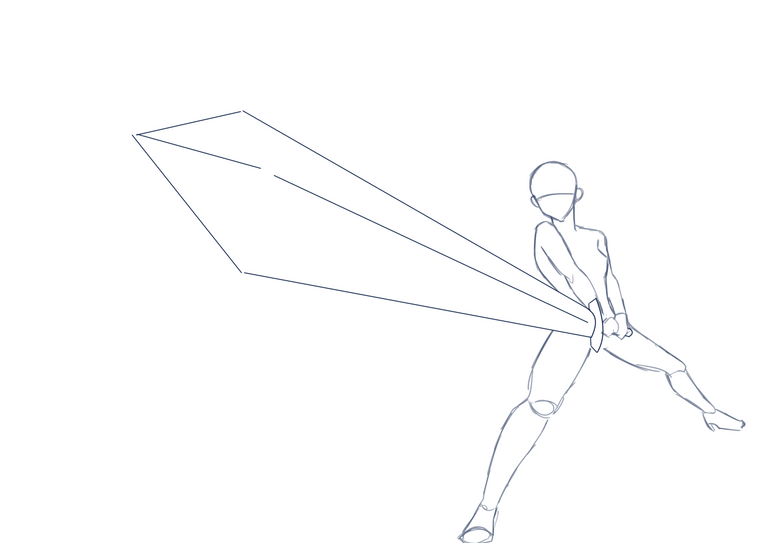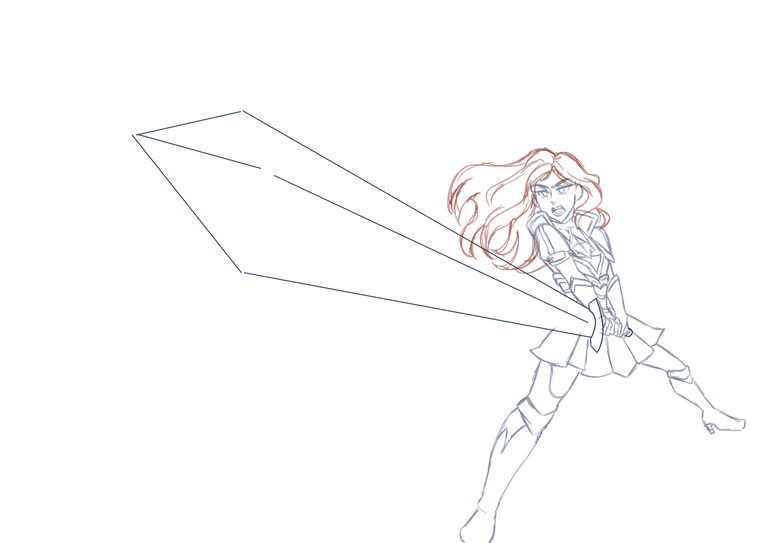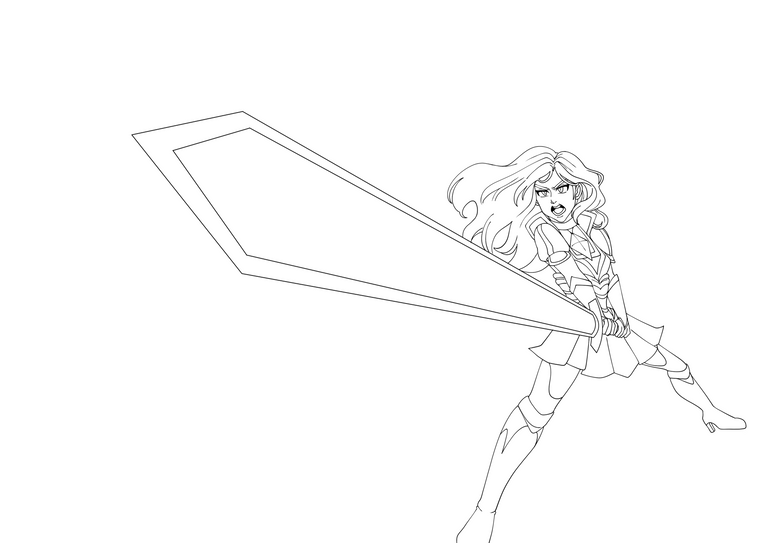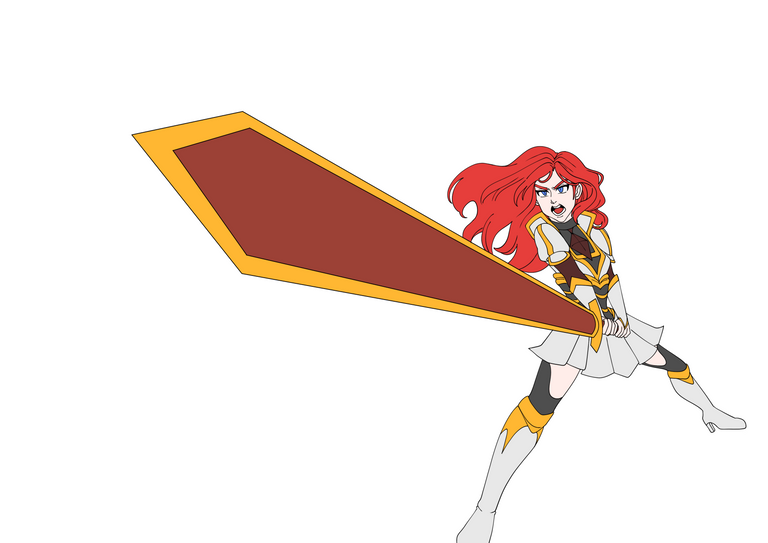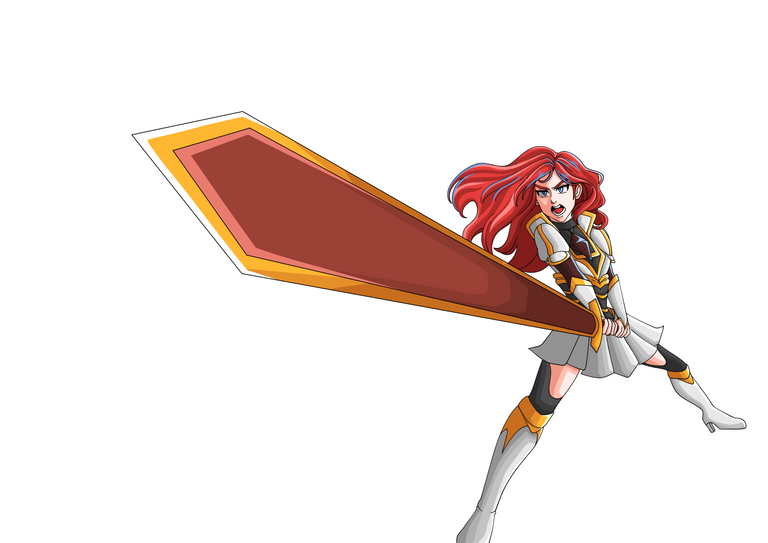 BACKGROUND PROCESS: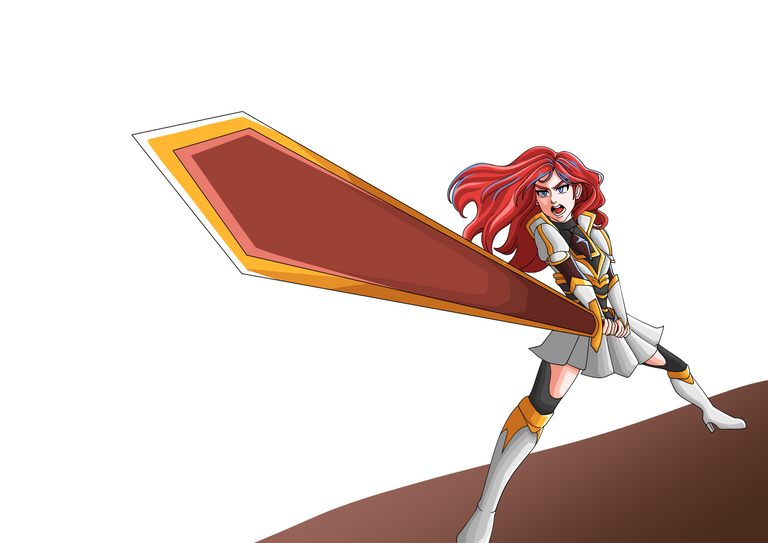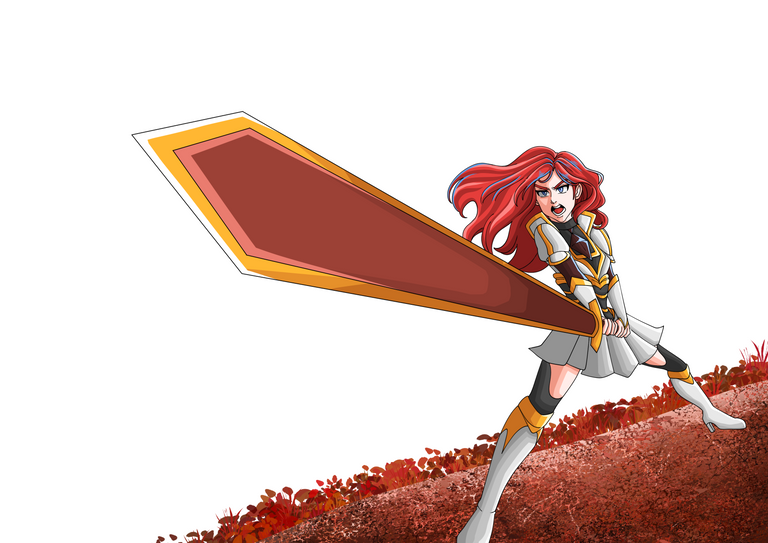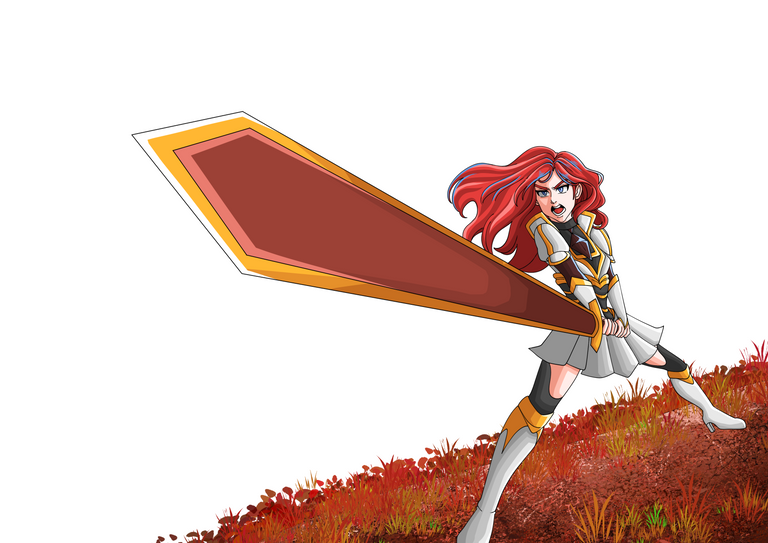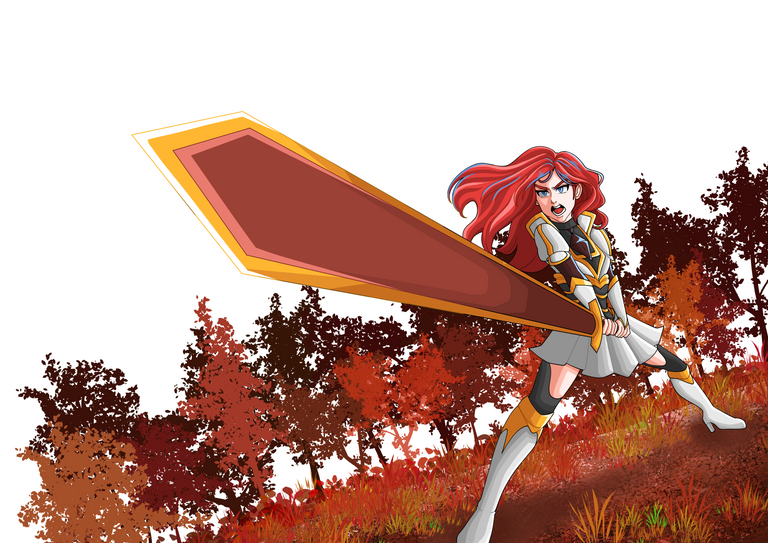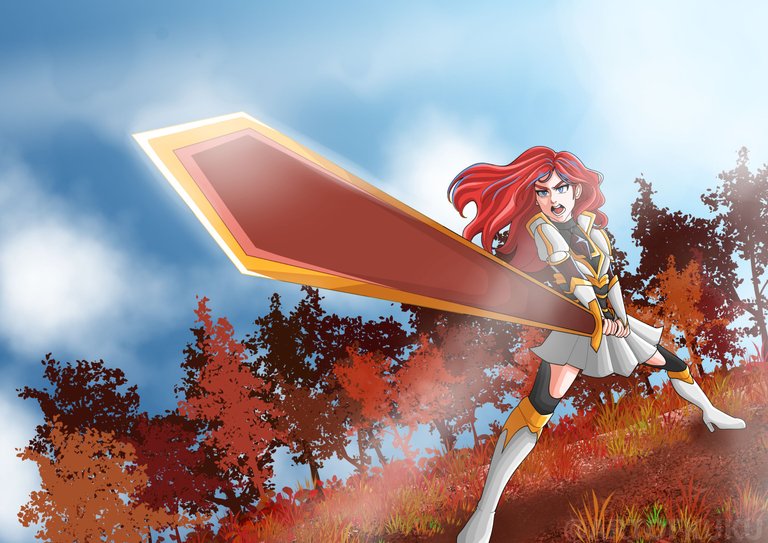 REFERENCE: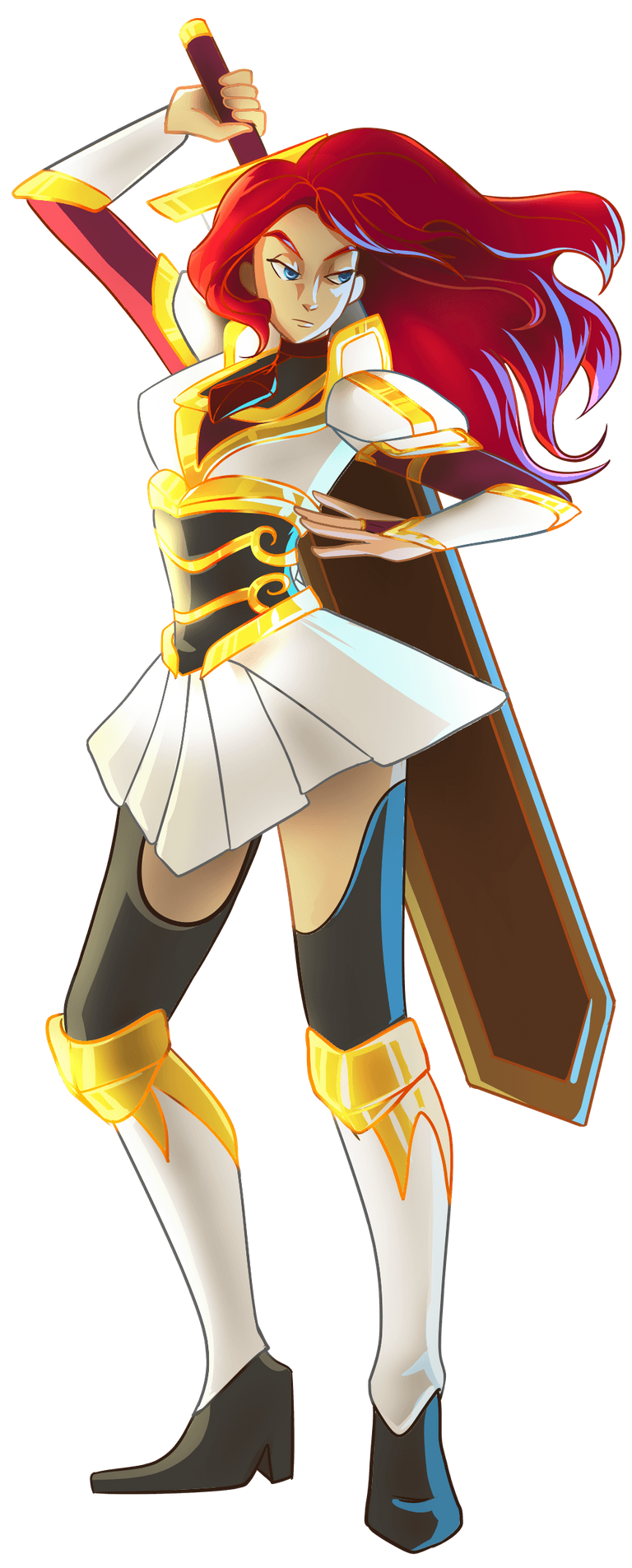 Thank you for reaching the end of my post! 😊 If you would like to start playing Splinterlands/Rising Star, you are welcome to use my referral links:
And if you're interested to see more of my artworks, come check my social media accounts!
---
---