Cementing your IGN in Bronze League #1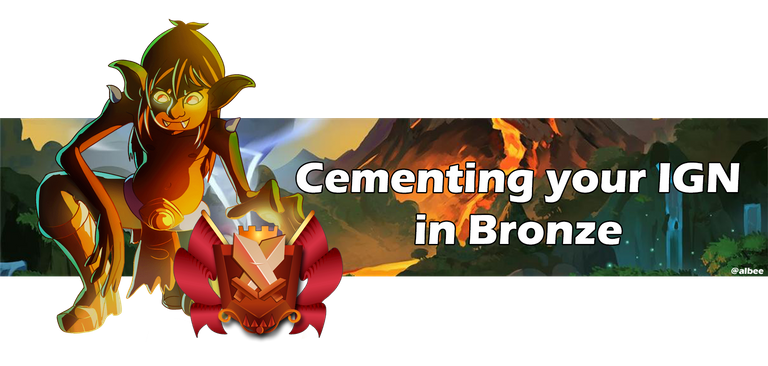 Welcome to the 1st Strategy Guide
on becoming an amazing Bronze League player

To climb the ladder, I'll first be guiding you about Bronze Summoner League Level Limits as this will definitely help you compete and maximize the said league.
Additionally, this would also give you an idea on what cards to buy & combine and/or cards to rent while at the same time maximizing your budget.
---
Before I begin....
Support me and the other participants in the upcoming @ZenSports Splinterlands Stache Classic on Theta.tv by tuning in on the tournament on October 16, 2021 11 AM EST and also by entering the bracket prediction contest and submitting your prediction at https://challonge.com/cv3zjf8o for a chance to win yourself a Splinterlands Beta Pack and more!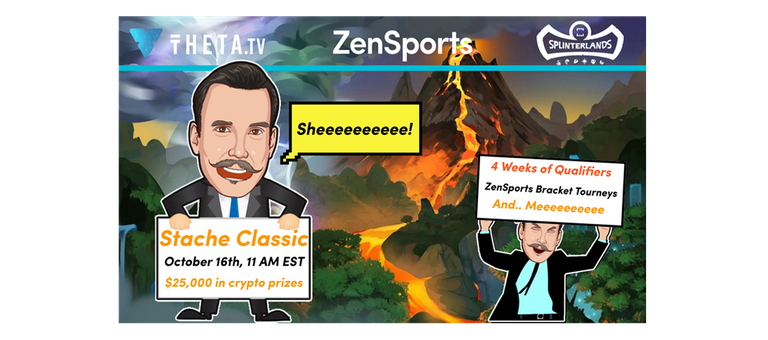 https://zensports.com/blog/splinterlands-announcing-the-stache-classic-on-theta-tv/


This is the summoner level limit for the bronze league.
A brief explanation of this would be the maximum Summoner card level you can play on the bronze league in which in turn allows you to summon a higher level monsters as well.
Examples,
a level 3 Common Summoner Delwyn Dragonscale
a level 2 Rare Summoner Mylor Crowling
a level 2 Epic Summoner Xia Seachan
a level 1 Legendary Summoner Yodin Zaku

What's the difference?
The maximum monster levels that can be summoned by the Common, Rare and Legendary Summoners are as follows:
While the monster levels that can be summoned by the Epic Summoner exceeds on the level of the rare monster:
---
This is a basic knowledge that everyone needs to know and learn. This will also help you in saving DECs if your planning to rent or buy cards enough to compete and climb the ranks in the bronze league.

Do you need to rent/buy the highest level possible?
This question is only answerable by a Yes and No, and both answers are correct because of several scenarios from the stats improvement, price comparison, abilities, etc. and this is the last knowledge you need to learn and be familiarize in this 1st strat guide.
---
By this portion, you've now understood the importance of the level of summoners and the level of monsters they'll be able to summon.
Lets say you own/rented a level 2 Mylor Crowling

,
"Yes" scenario, always play a level 3 flesh golem because of the additional ability "Heal" instead of a level 1 with no ability whatsoever.
"Yes" scenario, if you ever want to play the card Swamp Thing , play the level 2 version of this epic card instead of a level 1 because from this single level difference, this Swamp Thing at level 2 can deal 1 Range damage on top of its "Weaken" ability.
"No" scenario, let's look at the Mitica Headhunter for this one, you are able to play the level 2 but the difference between the level 1 and 2 is not that significant with only the additional 1 Health Point since you play this card at the farthest position of your team because of its high 5 Speed that has higher evasion chances against enemy sneaks.

Another example, but this time on Epic Summoners.
I know that you've already asked yourself before on "Why would I play a summoner that gives no additional bonuses?" welps, I'll tell you why, these epic summoners are so important and underrated in bronze league for these reasons:
It only cost 2 MANA to play, as such you'll have an additional mana to build your team compared to a 3 MANA cost summoner.

You can utilize level 3 Rare monsters.

It is the best option for the "Silenced Summoners" ruleset matches.
---
Lets say you own/rented a level 2 Xia Seachan

, and you have a match with the "Noxious Fumes"

ruleset with the water splinter available to play. Since Epic summoners can summon level 3 rare monsters so at level 3 the Kelp Initiate

has the Cleanse

ability.
Mostly, the Sea Monster

is a great play on this kind of ruleset because of it's Heal

ability. If you play other summoners other than the Xia Seachan you'll be missing out on the cleanse which in turn would not remove the Poison

debuff on the sea monster preventing it to survive longer in the noxious fumes.

If you've reached this point , you've just moved ONE step closer on becoming one of the best bronze league player!
---
Drop in the comments section your Bronze Battles utilizing the lessons been discussed here for a chance to be featured in the next post.
---
Stay tuned for the next "Cementing your IGN in Bronze League"


Thank you everyone for taking the time and being a part of my very first blog post 😍 I hoped you learned something.
Huge shoutout to these amazing people @drabs587 @ohmmygod @godislove777 @clove71 @sgt-dan @gameboyali @solymi @angelojay who encouraged me to try and share my knowledge thru here.
I can't forget about the #NoSleepGang family who is All-In in making Splinterlands the best NFT game ever in cryptoverse.

---
---