BATTLE MAGE SECRETS "NOXIOUS FUMES" - Splinterlands [ES/EN]
Muy buen día, comunidad Hive NFTGame Latino
Good day, community Hive NFTGame Latino
---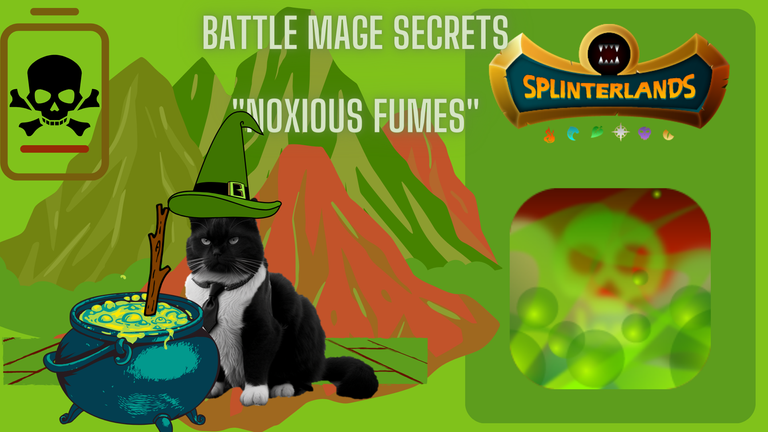 ---
Image designed in canva with elements from the Splinterlands game.
---

Esta es mi participación en BATTLE MAGE SECRETS Weekly Challenge! de la comunidad de Splinterlands.
En esta ocasión toca realizar una batalla con la condición NOXIOUS FUMES.
---
This is my participation in the BATTLE MAGE SECRETS Weekly Challenge! community of Splinterlands.
This time it's time to carry out a battle with the NOXIOUS FUMES.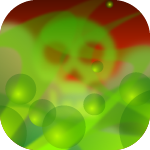 ---
NOXIOUS FUMES
---
Descripción:
Todas las unidades están envenenadas al comienzo del juego.
Las unidades con inmunidad no están envenenadas.
Esta es una aplicación única: las unidades que sean limpiadas, resucitadas o renacidas no serán reaplicadas con veneno.
La ira se activa con la aplicación de veneno.
NOXIOUS FUMES
---
Description:
All units are Poisoned at the start of the game.
Units with Immunity are not poisoned.
This is a one-time application - units that are cleansed, resurrected or rebirthed will not be re-applied with poison.
Enrage is triggered by Poison application.


Ventajas:
---
Cartas con buena salud, en relación a su precio.
Una carta en segunda posición con la habilidad para obtener salud cuando un personaje aliado o enemigo muera.
Cartas sin daño físico en la parte delante para evitar el daño por espinas.
Contamos con la habilidad de invocador que reduce la salud de las cartas enemigas.
Advantages:
---
Letters with good health, in relation to its price.
A card in second position with the ability to gain health when an allied or enemy character dies.
Cards without physical damage on the front to avoid damage from thorns.
We have the summoner ability that reduces the health of enemy cards.


Desventajas:
---
Nuestro enemigo tiene una carta de alta salud y daño por espinas, el cual es una buena opción en esta clase de batallas, por él poco maná, y que no se puede usar daño mágico.
Cuenta con una carta de daño a distancia, que le dará la ventaja de daño, pero es adecuado.
Disadvantages:
---
Our enemy has a card with high health and damage from thorns, which is a good option in this kind of battle, because it has little mana, and magic damage cannot be used.
It has a ranged damage card, which will give it the damage advantage, but it's adequate.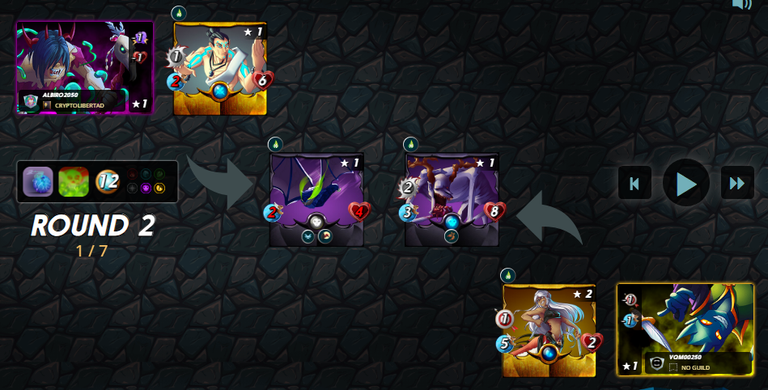 Como vemos el avance es lento, pero creo que me equivoque al colar la carta sin daño adelante, pues podría evitar ataques, pero la diferencia de daño es notable, así como la diferencia de vida.
Aunque la carta enemiga con daño a distancia no es muy presente, ese poco de daño aún puede ser relevante en cualquier batalla de este tipo.
---
As we can see, the progress is slow, but I think I was wrong to sneak the card forward without damage, because it could avoid attacks, but the damage difference is noticeable, as well as the difference in life.

Although the enemy card with ranged damage is not very present, that bit of damage can still be relevant in any battle of this type.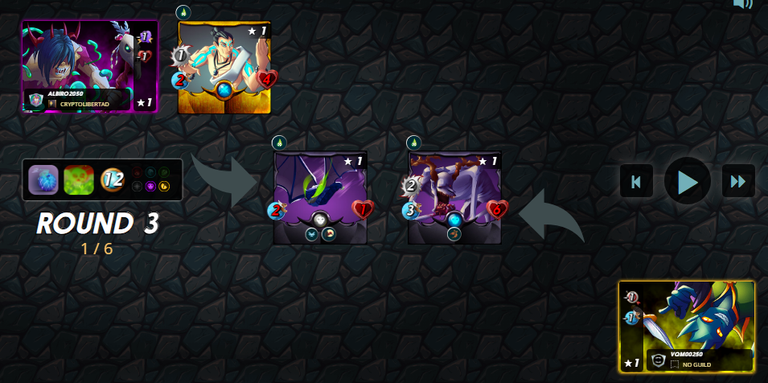 Como vemos, a pesar de que nuestra carta tenga obtención de salud no fue útil en esta batalla, solo por la diferencia de salud.
---
As we can see, despite the fact that our card has health gain, it was not useful in this battle, only because of the difference in health.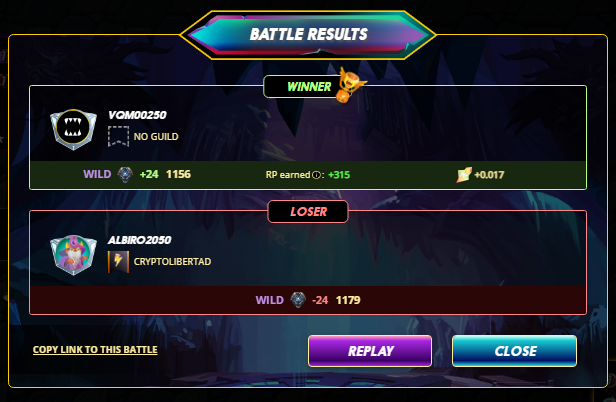 ---
Sin nada mas que decir, gracias por su atención, mucha suerte a todos y que un X10 llegue a sus vidas.
With nothing more to say, thank you for your attention, good luck to all and may an X10 come into your lives.

Todos elementos de las imágenes tomados de la página oficial splinterlands.com.. Los divisores tomados del Discord oficial de Splinterlands.
Para ver la batalla click aqui
---
All elements of the images taken from the official page splinterlands.com.. The dividers taken from Official Splinterlands Discord.
To see the battle click here

Referido aqui
Referred here

---
---